Cargill Orders Bulkers Using Alternative Fuel-Based Methanol In Japan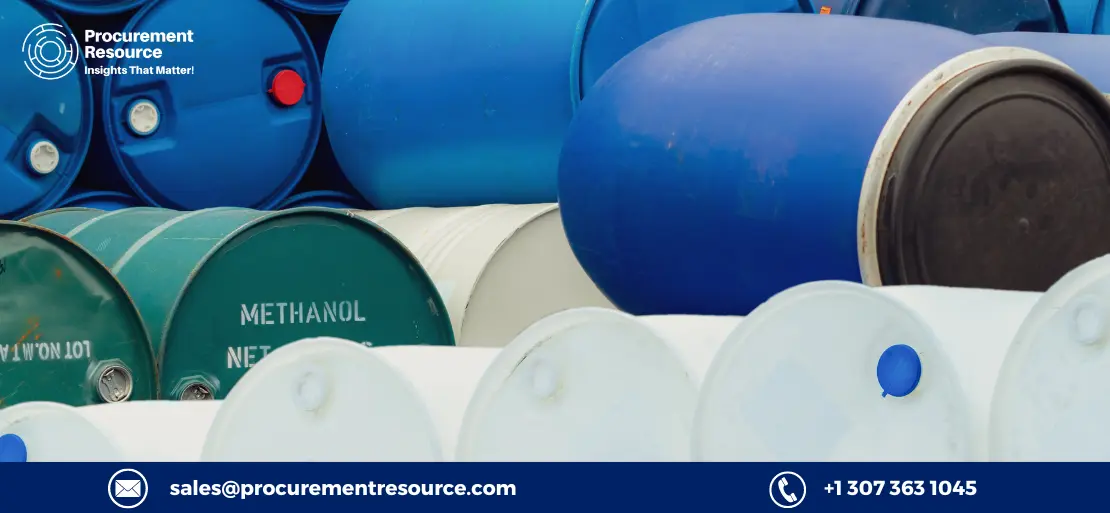 Cargill Demands Landmark Methanol-Powered Bulkers In Japan

Methanol is being considered by many to join hands with the league of mainstream alternative fuels for shipping in the year 2023. This would be a notable breakthrough for the 2020s and would prove itself to be a harbinger of an immense change in the shipping industry.
Cargill, the commodity giant, has joined forces with the trading house Mitsui & Co for ordering two kamsarmax bulk carriers at Japan's Tsuneishi Shipbuilding. The scheduled delivery for the landmark vessels is in the first quarter of 2026. The price-related information of the deal has not yet been made public.
Request Access For Regular Price Update of Methanol
According to Cargill Ocean Transportation's president, Jan Dieleman, they have concluded the 'chicken and egg' debate by placing an order for two methanol duel-fuelled bulk carrier vessels.
He believes that shipping will have to shift to zero-carbon fuels to meet its decarbonization goals. Methanol presents a pathway like that. It is the best technologically prepared zero carbon prospect, and they wish to take action soon in order to advance the industry forward.
The order is a little scaled compared to the primary goals of six vessels, majorly because of yard schedules and prices, with additional orders ready to follow suit.
Industrial Significance of Methanol

As an alternative fuel, Methanol is an option that offers various advantages, for instance, its density, the attribute that is comparatively safe to bunker, as well as its appealing price. Also, it is biodegradable, which is an additional benefit in instances of fuel spills.
2022 turned out to be a great year for methanol as fuel, with an order of 35 methanol-powered ships. From the total number of methanol-powered ships, the segment with container shipping dominated the order book with 47 ships on order. Around half of these were ordered by industry giant Maersk which has declared the initiation of the construction of a 16,000 TEU methanol-powered boxship recently.
As per the DNV's Alternative Fuels Insight, tankers of oil and chemical are pursuing suit with 20 tankers in operation and an additional five on order.
The bulk shipping sector was less active considering the adoption of alternative fuels, with the initial measures taken for the adoption of LNG as a marine fuel.
The shipyards in Japan are keenly waiting for additional orders for methanol-fuelled bulk carriers, and Pacific Basin from Hong Kong presumably being one of the initial shipowners to sign up. Pacific Basin is operating with Japan's largest shipbuilding conglomerate, Mitsui & Co and Nihon Shipyard for its initial methanol-fuelled orders, which are set to be announced soon.
Wind Propulsion

Besides alternative fuels, Cargill is also examining projects involving alternative propulsion. To that extent, Cargill and BAR Technologies have ventured on a strategic project with Deltamarin, a naval architect, during the last course of 2020 to guide wind propulsion technology to commercial shipping.
The project will include the BAR Technologies' WindWings huge, solid wing sails measuring up to 45 meters in height that are fit into the deck of bulk cargo ships for harnessing wind power and reducing the emissions of CO2 by up to 30 percent.
Amid the first half of 2023, two WindWings are prepared to be installed on the Pyxis Ocean, the MC Shipping-owned vessel. Another four units are to be installed on Berge Bulk's Berge Olympus.
Cargill, the Global commodities business charters the Pyxis Ocean, would be the first operator to test the WindWings in practice.
Methanol Becoming Mainstream Made An Influence On Splash Maritime Tech 2023 Deep-Dive.
The president of Wilhelmsen Ship Management, Carl Schou, stated to Splash 2023 that it would be the year when the supply and demand equation would crack the fuel choice for the following era of ships.
Schou stated that they are witnessing a rise in methanol traction, and according to him, this could be the year when the broader industry, including shipowners, suppliers such as engine-makers and tank and infrastructure in the main bunkering ports welcome methanol.
Read More About Methanol Production Cost Reports - REQUEST FREE SAMPLE COPY IN PDF
As per the class society DNV analysis, methanol became the second most popular substitute fuel option for newbuild orders a year ago after LNG, with 35 ships ordered, taking the complete number to 82 ships.
According to Procurement Resource, the article concluded that methanol will lead the way for alternative fuels for shipping in the year 2023. The last year was a great one for the commodity, with an order of 35 methanol-powered ships. Hence, owing to its growing popularity and use, its price is witnessing an upward trend.