FuelCell Energy Sets up a 14MW Baseload Fuel Cell Project in Denbury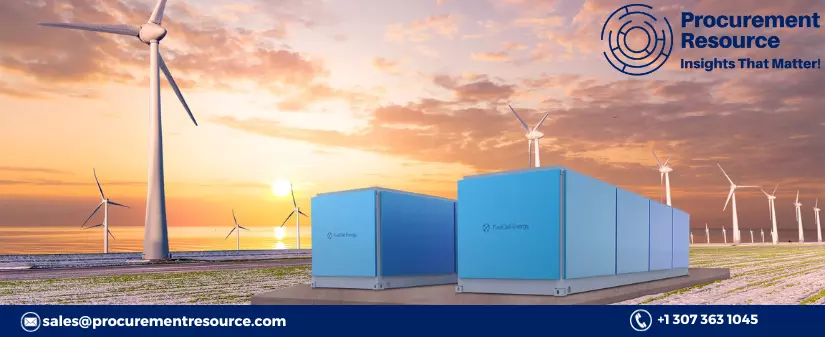 FuelCell Energy, a Connecticut-based specialist in fuel cell technology, has recently inaugurated a significant 14MW baseload fuel cell project in Denbury. This development marks a major milestone, positioning the facility as the second-largest fuel cell park in North America. The site, which comprises 10 fuel cells, is designed to supply power to thousands of customers, reflecting a significant advancement in sustainable energy solutions.
Request Access To The Latest Price Trends of Fuel
The inception of this project dates back to 2018, following a proposal request from the Connecticut Department of Energy and Environmental Protection (DEEP) Clean Energy. It's one of the two fuel cell projects in Derby awarded to FuelCell Energy, underscoring the company's growing influence in the region's clean energy landscape.
A key feature of the Denbury site is its integration of fuel cells that electrochemically combine fuel and air to generate power without the need for combustion. This innovative approach allows FuelCell Energy to assist utilities and independent power producers in significantly reducing or eliminating emissions while simultaneously enhancing grid reliability.
Jason Few, President and CEO of FuelCell Energy, expressed pride in the company's ability to deliver cutting-edge clean energy solutions in Connecticut. He also acknowledged the crucial role of government officials and representatives in facilitating such advancements.
Notably, the fuel cell park is a flagship project under Connecticut's "Make it Here" campaign, which aims to showcase the state's robust manufacturing capabilities. All components of the facility were manufactured at FuelCell Energy's factory in Torrington, Connecticut, highlighting the company's commitment to local production and the state's industrial strength. This project not only bolsters Connecticut's position in the clean energy sector but also demonstrates FuelCell Energy's dedication to sustainable energy innovation and local economic growth.
Read More About Fuel Oil Production Cost Reports - Get Free Sample Copy in PDF
According to the article by Procurement Resource, FuelCell Energy has launched a 14MW baseload fuel cell project in Denbury, Connecticut, now the second-largest fuel cell park in North America. Initiated in 2018, this project is part of Connecticut's clean energy initiative and features 10 fuel cells powering thousands of customers. This facility, showcasing FuelCell Energy's innovation in sustainable energy, emphasizes emission reduction and grid reliability. President Jason Few highlighted the project's alignment with Connecticut's "Make it Here" campaign, stressing local manufacturing and economic growth, with all components produced in Torrington, Connecticut.