Regional Price Overview
Get the latest insights on price movement and trends analysis of Fuel Oil in different regions across the world (Asia, Europe, North America, Latin America, and the Middle East & Africa).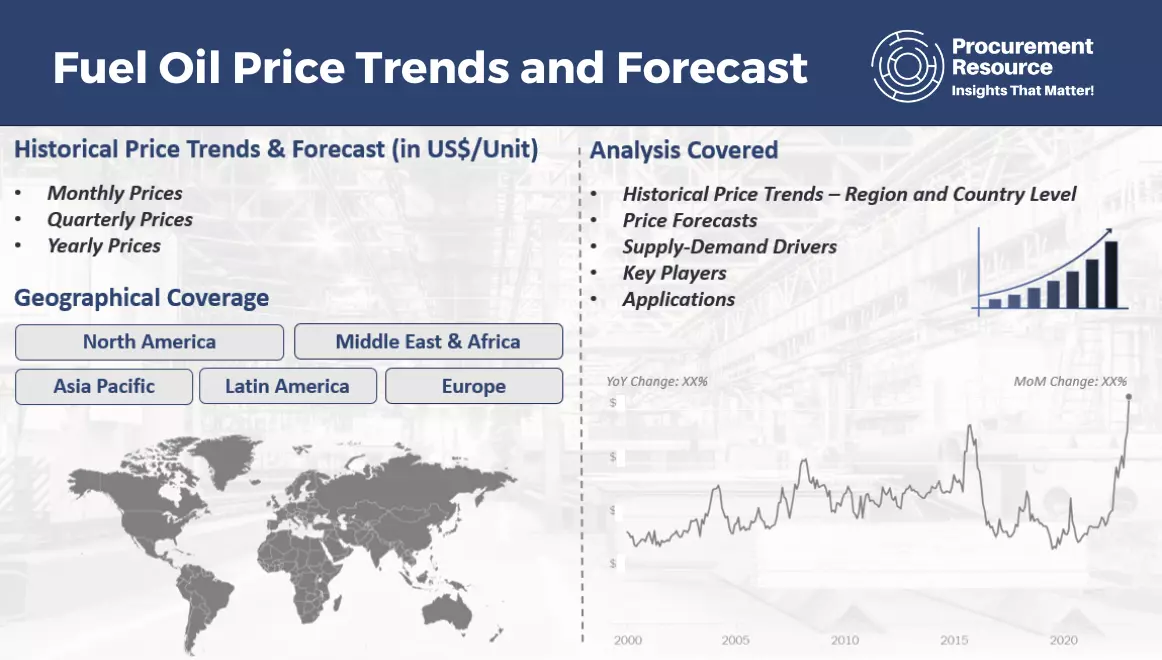 Fuel Oil Price Trends for the First Half of 2023
Fuel Oil is a petroleum distillation product used for energy production in various applications. Since it is derived from crude petroleum oil, it closely follows the crude oil market behavior. During the first half of the year 2023, the Fuel Oil market exhibited mixed price trendss. In the Asian market, where cheap Russian oil was continuously supplied even during the peak Covid times, the high levels of inventories kept the Fuel Oil prices down, mainly in India and China.
On the other hand, the European Fuel Oil market had also started stabilizing after the economic turmoil inflicted by the Russian war. Further, the steady normalization in supply chains and other trade situations aided the price trendss for Fuel Oil. Overall, mixed market sentiments were observed.
Analyst Insight
According to Procurement Resource, the Fuel Oil market is likely to continue fluctuating as per the uncertain demands from the consumer sectors.
Procurement Resource provides latest prices of Fuel Oil. Each price database is tied to a user-friendly graphing tool dating back to 2014, which provides a range of functionalities: configuration of price series over user defined time period; comparison of product movements across countries; customisation of price currencies and unit; extraction of price data as excel files to be used offline.