Givaudan Acquires Custom Essence Increasing Connection to Local and Regional Markets and Enhancing Natural Fragrance Expertise in North America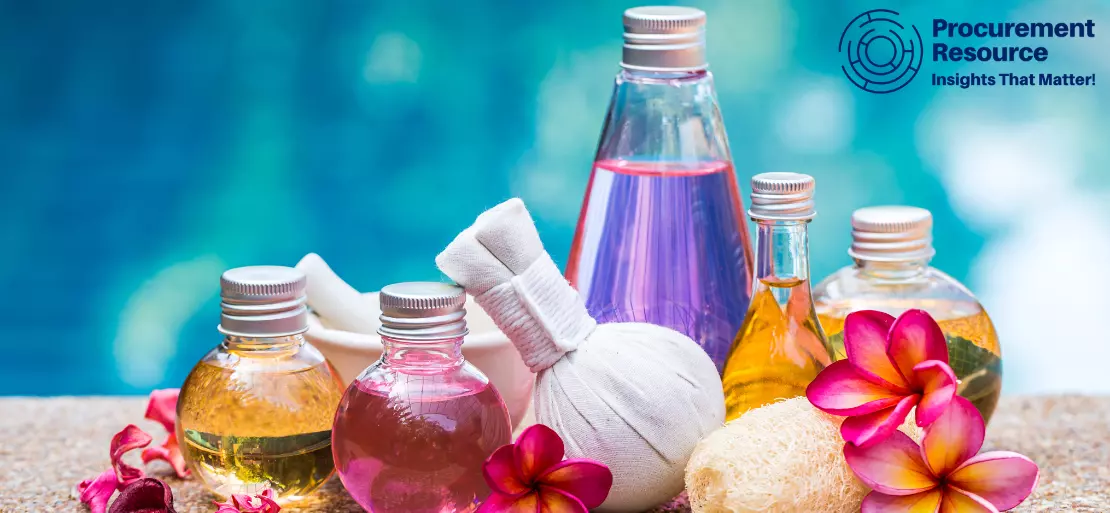 Givaudan SA (OTCMKTS: GVDNY) announced the acquisition of Custom Essence, Inc. The purchase was expected to be finalised in Q4 2021, and Givaudan will fund it with current funds. Paul, Weiss, Rifkind, Wharton & Garrison's Ariel Deckelbaum, Julie Martinelli, David Mayo, Andrew Gaines, Aidan Synnott, Steven Herzog, Peter Fisch, Charles Googe, Michael Kurzer, and Marta Kelly advised Givaudan on the purchase. On December 3, 2021, Givaudan SA (OTCMKTS: GVDNY) completed the purchase of Custom Essence, Inc. Custom Essence employees will join the Givaudan family.

Givaudan stated today that it had completed the acquisition of Custom Essence, a United States-based fragrance creation company, as part of its 2025 goal to enhance the capabilities of its fragrance business.

Custom Essence is a family-owned business established in New Jersey, The United States, formed in 1981. They specialise in natural scent formulation and develop perfumes for local and regional consumers and significant customers. Globally, the firm employs seventy workers.

Custom Essence's unique expertise in developing natural fragrances has supported its success in the United States, particularly in the natural personal care segment. They have acquired the trust of a broad spectrum of consumers. They have developed some of the leading consumer-favoured fragranced products in the United States, owing to originality, agility, and quality culture.

President of Givaudan Fragrance & Beauty, Maurizio Volpi, stated Custom Essence is an excellent fit for our 2025 plan of expanding our footprint with local and regional consumers while also enhancing our natural perfume capabilities. Custom Essence will provide substantial knowledge on managing a rapidly developing client segment and a unique understanding of natural fragrance formulation. The entire Custom Essence staff are cordially invited to join the Givaudan family.

They are happy to join Givaudan and provide their understanding of natural scent production and their reach to local and regional clients, said Prashun Patel, Chief Operating Officer at Custom Essence. He added that they would grow fast thanks to Givaudan's technical, regulatory, supply chain, and international manufacturing assistance, allowing them to give even better value to their clients. In addition, they are excited to collaborate on generating wonderful scents that people like.

On a pro forma basis, Custom Essence's business would have contributed roughly USD 40 million to Givaudan's profits in 2020, but the acquisition details have not been disclosed. The deal was financed with existing funds.

Givaudan is a world leader in taste and wellness and fragrances and beauty. The company has a long history of developing scents and flavours, with a tradition of over 250 years. Its innovations stimulate emotions and thrill millions of people worldwide, from a favourite drink to a daily meal, from premium perfumes to cosmetics and laundry care. The company is dedicated to achieving purpose-driven, long-term success while also paving the path for consumers and the environment to be happier and healthier. The company employed around 16,000 employees worldwide in 2020, with revenues of (Swiss franc), CHF 6.3 billion, and 12.8% of sales cash flow.

Givaudan Fragrance & Beauty is driven by passion and innovation to provide consumers with pleasant and distinctive sensory experiences worldwide. They want to be the creative partner of choice for clients in person, fabric, hygiene, home care, exquisite fragrances, and general beauty. They are now present in all key markets. The company is dedicated to developing perfumes and beauty products for happier, healthier lives with a passion for nature as the global leader in scent creation. Fine Fragrances, Consumer Products, Fragrance Ingredients, and Cosmetics Ingredients are the three business sections that help clients.

Custom Essence, situated in New Jersey, was formed in 1981. Custom Essence's ability to create and manufacture high-performing natural scents has earned them an excellent reputation in the US fragrance market. Custom Essence performs at the highest levels of industry regulatory compliance and includes ethical sourcing procedures in raw materials, all with a strong focus on sustainability. Custom Essence has had great success in its selected product sectors and markets by working closely with customers, staff, and partners.