Report Says, that the Global Urge for Using Green Steel May Harm Australia's USD 150 billion Iron Ore Exports, If Miners Do Not Adjust to the Change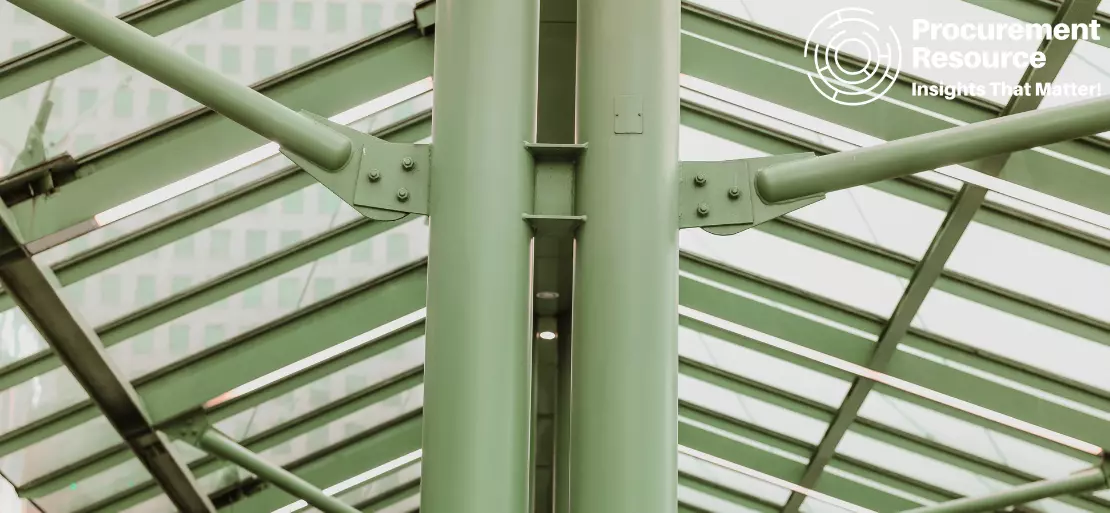 According to a Bloomberg New Energy Finance analysis, BHP, Fortescue, and other big Australian iron ore miners may be left behind in a global conversion to hydrogen-based steelmaking due to the country's comparatively low-quality ores. The result was reached in the consultancy's paper Decarbonising Steel: A Net-Zero Pathway issued on Tuesday. It outlined many options for weaning one of the world's largest greenhouse-gas generating sectors off fossil fuels.
As per the research, achieving net-zero emissions would need an additional investment of up to USD 278 billion (USD A388 billion), a move to more recycled steel, and a range of carbon pricing. The transition to electric arc furnaces, which would ideally be fueled by renewable energy, would typically need the use of high-grade iron ore pellets as feedstock.
The research states that only a tiny quantity of high-grade ore is produced, mainly in the Americas, Europe, and the Middle East. At the same time, there are good quality deposits in South Africa, India, Russia, and Brazil.
In Australia, lower-quality ore producers may need to purify their product further to make it appropriate for hydrogen [electric arc furnaces], potentially rising production costs. This issue might slow the adoption of hydrogen direct reduction technology, or it could force iron ore production and perhaps green steelmaking capacity closer to higher-grade ore producers.
Iron ore is Australia's most valuable single export, valued at almost USD 150 billion in the fiscal year ending in June. The government predicted earlier this year that dropping ore prices would bring in around USD 113 billion by 2022-23.
The steel sector, which currently accounts for around 7 percent of world emissions, will be in the vanguard of efforts to reduce carbon pollution if disastrous climate change is to be avoided. If the fuel production can be scaled up and prices fall, hydrogen, primarily hydrogen derived from renewable energy, might be a viable alternative for the metallurgical coal used in the steelmaking process.
Academics such as John Pye, an associate professor at Australian National University, have recognised a threat to Australia's expected mineral richness if green steel technologies favour ores other than those found in the Pilbara area of Western Australia.
Pye said that it is critical to Australia's balance sheet, adding that the jury is still out on how competitive we can be in a decarbonised steel market. He stated that to enhance the grade of Australia's minerals to that of Brazil's or other competitors, a procedure known as beneficiation – which eliminates impurities in the ore – would be required, but that would increase costs and reduce miners' earnings. Meanwhile, green hydrogen processes may favour magnetite ores over hematite ores, which dominate in the Pilbara.
However, there is magnetite in the area. Iron Bridge is a magnetite project built by Fortescue in the Pilbara, with initial production anticipated for the end of 2022. It will be the only one of the main three with a magnetite operation when it comes online.
Together with Fortescue Future Industries, is studying various approaches to manufacture green iron that might replace the need for coal, says Elizabeth Gaines, the company's chief executive Fortescue. These included electrochemically converting iron ore to green iron at low temperatures without coal and directly reducing iron ore with green hydrogen.
Gaines added that they have successfully manufactured high purity green iron from Fortescue ores at low temperatures without coal as part of their early-stage test work. They are now focusing on scaling up the process. They are taking a broad value chain approach in line with their strategy to invest in the future of their core iron ore business and diversify to commodities that support decarbonisation.
She further stated that the Iron Bridge Magnetite Project is one of the few such ventures globally and will produce 22 million tonnes of high-grade 67 percent Fe magnetite concentrate per year. Kobad Bhavnagri, BloombergNEF's global head of industrial decarbonisation, said the transition to green steel "may bring both huge upheaval and great opportunity" for Australia's iron ore miners.

According to Bhavnagri, many studies demonstrate that green hydrogen is emerging as the cheapest and most feasible means of creating green steel. However, Australia faces a technological challenge because of this transformation.
Not only would it effectively eliminate metallurgical coal exports, but it may also harm iron ore exports if miners do not adjust. He further mentioned that miners and investors depending on a sluggish shift to hydrogen might be left behind, just as electricity businesses were pushed back by falling pricing for new solar and wind farms.
Bhagnagri notified that it is not sure that Australian iron ore producers would lose out because the country's abundant, low-cost renewable energy provides an opportunity to increase iron-ore production onshore and attract additional steelmaking to Australia. Australian businesses must take the lead to define the industry's future in their favour or risk it is changing in a way that disadvantages them.