GNFC is on Track to Become India's Major Manufacturer of Concentrated Nitric Acid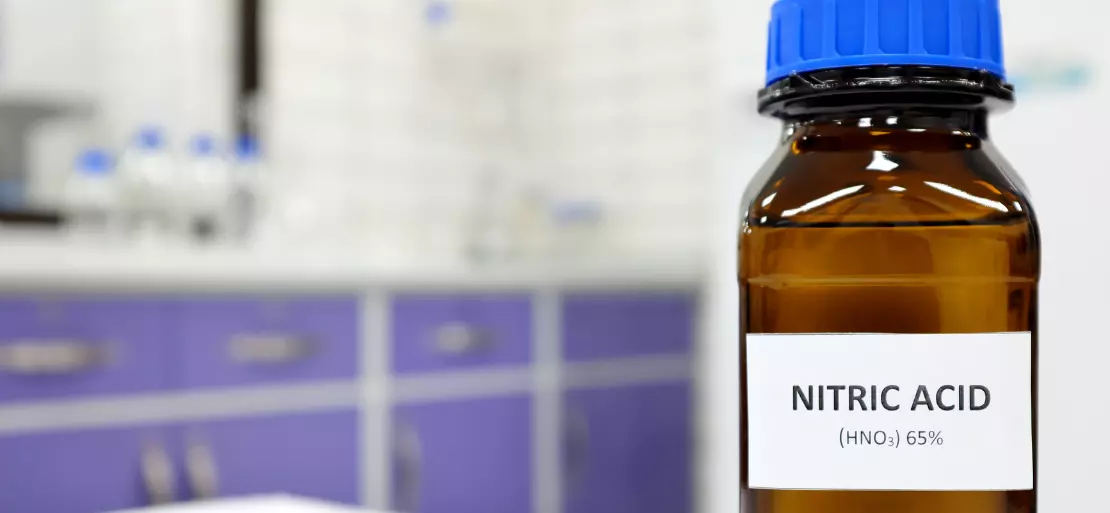 Gujarat Narmada Valley Fertilizers & Chemicals (GNFC), an entered into an agreement of the Gujarat State Fertilizers & Chemicals (GSFC) and Gujarat government, is on track to become the third leading manufacturer of concentrated nitric acid (CNA) through the end of this budgetary year. They currently produced 1,15,0000 metric tonnes (MT) of CNA every year. At its Bharuch compound, the corporation has three CNA factories.
They have now begun the process of constructing a fourth facility with an annual capacity of 50,000 MT. With this, GNFC's production would increase to 1,65,000 MT by the end of 2022, according to Pankaj Joshi, MD of GNFC, in an interview with FE.
According to Joshi, about 90 percent of the CNA generated by GNFC is consumed by the company, but with expanded capacity, the company would be able to supply other companies as well. CNA is used to make ammonium nitrate, a key component of fertilisers. It is often used to oxidation and to generate explosives such as trinitrotoluene (TNT) and nitroglycerin.
The extra CNA capacity will assist GNFC in exceeding Rs 10,000 crore in revenue by the end of FY23. Joshi said that the company's revenue as of March 31, 2022, was around Rs 8,800 crore. GNFC is active in a variety of industries, including chemicals, fertilisers, energy, electronics, telecommunications, and information technology. It also boasts one of the largest single-stream ammonia-urea fertiliser complexes in the world.
Fertilizers such as urea and nitro phosphate are manufactured by the corporation. In addition, the company manufactures and sells neem de-oiled cake. It provides formaldehyde, formic acid, nitric acid, and acetic acid, amongst many other things. The global nitric acid market was valued USD 29.2 billion in 2021, and it is predicted to rise at a CAGR of 2.3 percent between 2022 and 2030.
Growing demand from fertiliser formulators and increased fertiliser consumption in the world's agrarian economies are expected to boost the product's growth. Growing food demand has resulted in the global proliferation of various fertilisers and agricultural units aimed at the increasing crop output, reducing cultivation time, achieving healthy crop growth, and other benefits.
Nitric acid is a key component in the manufacture of nitrogen fertilisers, which are in the high demand in agriculture. The global products business is very competitive, especially with the multinational corporations present. The increasing demand for the product in the nylon manufacturing sector is expected to create new opportunities in the global market.
The chemical is used to make TDI and adipic acid, which are both commonly utilised in the manufacturing of Nylon 6, 6. Nylon 6, 6 is also applied in a few other industries, such as the manufacture of plastics and industrial rugs or carpets. Nitric acid is an vital raw material in the production of Nitrobenzene, which is a substance commonly utilised in the building sector. Throughout the forecast period, the construction industry is predicted to drive demand for Nitrobenzene.