In China, HDPE Film Grade Prices are Likely to Edge Higher in the Coming Weeks Amid an Improvement in Demand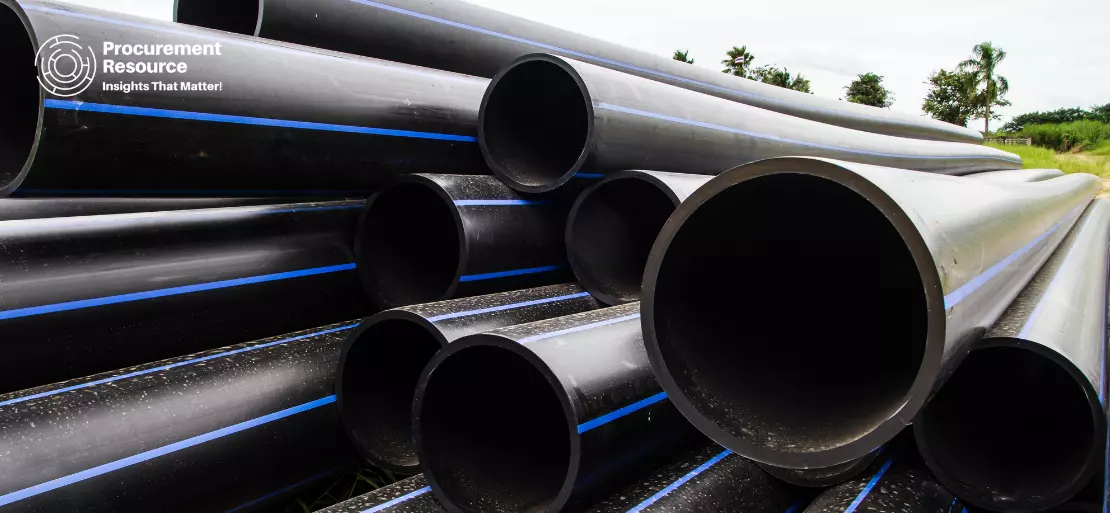 Due to an increase in demand, HDPE Film Grade Prices in China are likely to slightly increase in the upcoming weeks. In China, import prices for polyethylene (PE) in general, particularly high-density PE (HDPE) injection grade, rose last week. Prices for HDPE injection grade increased by USD 10/tonne.
Price increases across a wide variety of PE grades have been attributed to China's markets having bottomed out or to stock up in advance of the Golden Week vacations, which take place from October 1, 2022 to October 7, 2022.
Request Access For Regular Price Update of High-Density Polyethylene (HDPE)
The spread between China prices and CFR Japan naphtha costs, however, was just USD 206/tonne from January 1 to September 23, 2022. This was the smallest annual spread since such assessments started way back in 1990. The USD 200/tonne margin from January 2022 to August 2022 has been somewhat improved to USD 206/tonne.
The lowest annual spread, though, was USD 288 per tonne in 2002. From 1990 through 2021, the average yearly spread was USD 496/tonne. Other HDPE grades and the grades of linear-low density exhibit similar patterns (LLDPE). In China, spreads have never been this low.
After being held comparatively high by a lack of supply, low-density PE (LDPE) spreads are now beginning to decline. The estimates of the PE margin for Northeast Asia are at record lows.
Each year since 2010 there has been an increase in August in China HDPE imports over July. Imports reached a total of 552,864 tonnes in August 2022 as opposed to 447,370 tonnes in July 2022. Additionally, exports decreased in August 2022 from 36,646 tonnes in July 2022 to 21,101 tonnes. The increase in imports in August 2022 is most likely related to higher seasonal demand, particularly storing up before the Golden Week vacations.
The decrease in exports is likely related to the arbitrage gap growing smaller as prices outside converge on Chinese pricing.
Since 2010, the number of imports, which are far more significant than exports, has decreased on average from September 2022 through December 2022 as compared to the previous four months. In other words, it is clear that the demand has not significantly improved, especially in light of the still historically low HDPE injection grade spread over naphtha feedstock costs in 2022.
In April of last year, the NWE price premium for HDPE film grade above China reached an all-time high of USD 1,907/tonne due to a tight supply and strong demand in Europe vs a sluggish China market. The high cost of container freight and the lack of available container capacity have been important contributors to the strength of international markets in comparison to China.
Read More About High-Density Polyethylene (HDPE) Production Cost Reports - REQUEST FREE SAMPLE COPY IN PDF
With container freight prices, it will be possible to gauge how much the still-high foreign premiums for the rest of the world vs China will remain in place. The weakening of the global economy has led to a decrease in freight rates. All routes from Asia to the West have experienced decreases.
From the year 2000-2021, the NWE HDPE film grade price premiums were USD 172/tonne on average. Between January 2021 and this increased to USD 668/tonne in October 2022.
As per Procurement Resource, the price of HDPE film grade in China is likely to rise a little bit in the next weeks due to an increase in demand. High-density PE (HDPE) injection grade in particular saw an increase in import costs last week in China. The cost of HDPE injection grade went up by USD 10/tonne. Price hikes across a wide range of PE grades have been attributed to China's markets having reached their bottom or to stockpiling ahead of the Golden Week holidays, which run from October 1 to October 7, 2022.