Malaysia Witnessed a Marginal Hike in the Prices of Cement and Steel During February 2023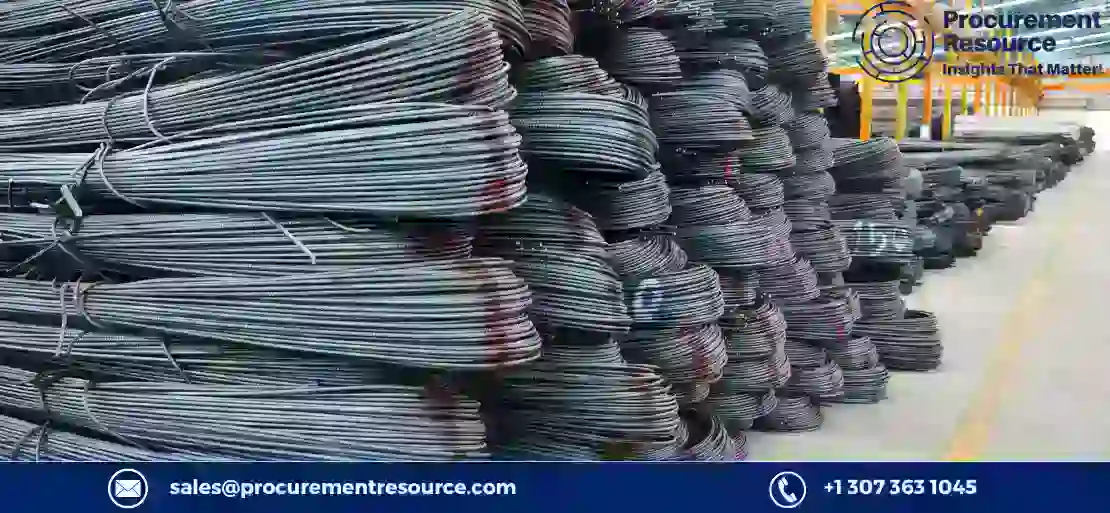 Cement and steel prices in Malaysia slightly increased in February 2023.
Further price increases in Malaysia's cement market, which has seen consumption rise, are being attributed to factors such as rising raw material and coal prices, higher shipping costs, and the US dollar's appreciation against the ringgit. As businesses face narrower profit margins, demand is also expected to continue expanding.
Major Causes of Price Increase

Datuk Seri Dr. Mohd Uzir Mahid of DOSM emphasises that one of the primary causes of rising cement prices is a rise in coal prices. As reductions in established markets are countered by continued brawny demand in growing ASEAN nations, coal prices will continue to rise in 2023 with demand predicted to stay flat at that level through 2025.
The government plans to withdraw electricity subsidies for medium- and high-voltage industrial customers in order to reduce the high cost of coal in the energy sector, which will further complicate matters for the cement industry. As the present tariff is MYR3/kWh and is anticipated to increase by MYR20–27.7/kWh, this would be a 566 percent increase. According to DOSM, such action could result in MYR 200 (US545.7) cement price increases to offset greater operational costs.
Request Access For Regular Price Update of Cement
It is also getting harder for businesses importing cement or raw materials to establish sustainable profit margins. For Cement Industries (Sabah) Sdn Bhd, for instance, rising shipping costs and the strengthening US currency are resulting in higher input and product sale prices (CIS). Similarly, in Sarawak, the shortage of cement combined with this causes prices to be much higher than in other parts of Malaysia.
According to a statement from the Sarawak Economic Development Corp (SEDC) and Bintulu Development Authority (BDA), which is reportedly looking to establish a joint-venture (JV) company to import 0.5-1MIt of cement annually from Thailand, the average unit price of cement in Sarawak is currently 15% higher than in Peninsular Malaysia and 4% higher than in Sabah.
Request Access For Regular Price Update of Steel
As they attempt to balance supply and demand issues, some regions are having an especially difficult time with pricing and costs. With the development of numerous significant infrastructure projects, petrochemical facility projects, and road construction, Sarawak has experienced strong cement demand, which is expected to increase.
Construction of the Sarawak coastal road, the second trunk road, and the Sarawak-Sabh connection road are all anticipated to increase demand for cement. The last time Cahya Mata Sarawak (CMS), a wholly-owned subsidiary of Cahya Mata Cement Sdn Bhd, increased its cement rates was on February 17, 2022, by an average of 10%.
The company also had to apologise to its clients for a shortage of cement that occurred before the end of 2022, which was partially caused by a halt in maintenance at its Mambong grinding mill.
Preserving Profit Margins

On November 18, 2022, the Malaysian government raised the list price of bagged cement from MYR19.25/50kg bag to a recommended retail price of MYR22.50/50kg bag in all regions of Malaysia. Typically, this led to a 17% increase in cement prices. according to the Sun Daily. The unit price index for cement increased by 1.5% MoM in December 2022, according to the statistics division of Malaysia (DOSM), with an additional increase anticipated in January 2023.
Opposing Pricing Increases

Not with standing their predicament, local cement producers are not unopposed in their efforts to raise prices. Four building associations made a request for assistance to the Malaysian government in December 2022 as a result of the 15–17% increase in cement and concrete prices. Cement is a "scheduled controlled good" that is governed by the government. This came after a 15% price increase by some cement companies in March 2022.
Read More About Steel Production Cost Reports - REQUEST FREE SAMPLE COPY IN PDF
The sector will now watch to see if the government actually takes action to limit cement price hikes and, as a result, reduce profits. Building material manufacturers contend that rising cement prices will certainly have a cascading effect on the prices of other building supplies including gutters, roofing, and ready-mixed concrete.
Read More About Cement Production Cost Reports - REQUEST FREE SAMPLE COPY IN PDF
As per Procurement Resource, in Malaysia, the cost of steel and cement climbed marginally in February 2023. Additional price rises in Malaysia's cement market, where demand has increased, are being linked to variables like rising raw material and coal prices, greater shipping costs, and the strengthening of the US dollar against the ringgit. Demand is anticipated to increase even if enterprises are projected to operate with tighter profit margins.