Hot Rolled Steel Prices May Rise By 4-6 Percent In January 2023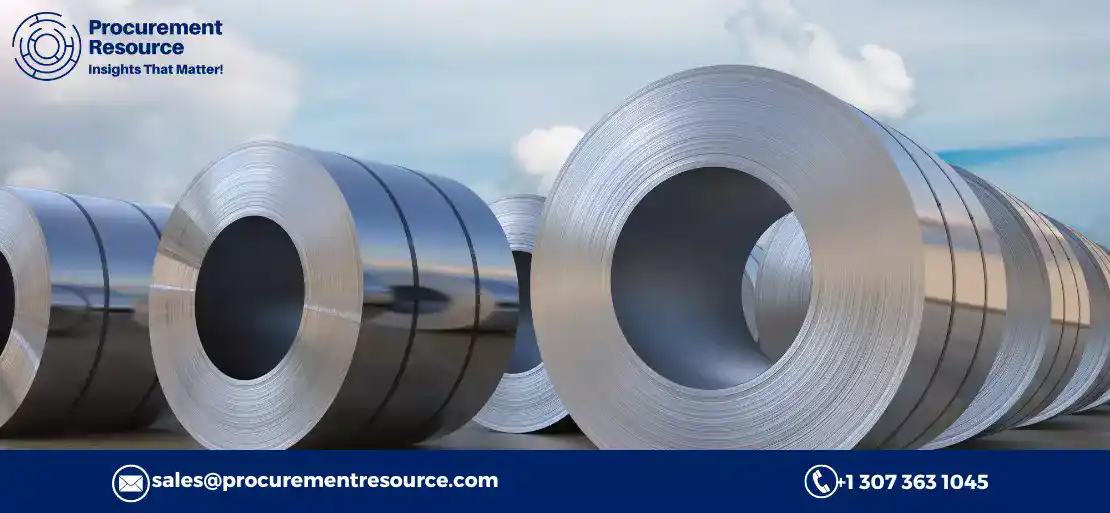 Worries Of Slowdown; Starting in January, Steel Mills Watch Out for A Price Rise

According To the ICRA Report, The Growth of The Domestic Steel Demand Will Likely Moderate To 6-7 Percent in FY24
The steel mills in India are looking out for price hikes in January due to better global cues as well as setting up international prices. Although, domestic orders persist in being on the slower side.
An early indication is that flat-coated offerings were worst hit by the growing imports and fluctuations in prices, witnessing an upward price movement of INR 500 per tonne. Around two large mills declared increases in price at the beginning of the week.
MOC: The Average Prices Of Steel In China Swing Within A Restricted Range From November 28 To December 4

The Ministry of Commerce (MOC) in China declared that between November 28 and December 4 of the current year, the total average price of finished steel in China varied within a limited range.
Request Access For Regular Price Update of Hot Rolled Steel
During this period, the average hot rolled steel strip, as well as common steel plate prices, rose by 0.4 percent and 0.1 percent individually, although the average rebar price lowered by 0.1 percent, week on week.
During the same time, the average coking coal price slumped marginally by 0.1 percent. In contrast, the average thermal coal and smoke-free lump coal prices rose by 0.1 percent and 0.9 percent, individually, week on week.
Iron Ore Pulls Back, Prices Of Steel Firm On China Demand Optimism

On Friday, Dalian iron ore rose to 823 yuan a tonne, the highest it's been since June 15, as the top steelmaker, China, relaxed the COVID-19 restrictions rejuvenating the hopes of demand.
On Monday, the futures of iron ore plunged, reverting from the six-month peaks, although the Shanghai steel benchmarks stayed strong due to a significant shift in the COVID-19 containment policy in China.
The iron ore most traded in May on China's Dalian Commodity Exchange ceased morning trade lower by 0.3 percent at 806.50 yuan (USD 115.55) a tonne.
On Friday, Dalian iron ore rose to 823 yuan a tonne, the highest since June 15, as China eased the COVID-19 restrictions in hopes of reviving demand.
The benchmark January contract for the steelmaking ingredient on the Singapore Exchange was down to USD 109.55 a tonne by 1.8 percent as of 0448 GMT.
According to Atilla Widnell, Navigate Commodities Managing Director, the futures of iron ore rallied near around USD 111.75/t on Friday, which is just another poignant instance of just how much heat and extremely positive sentiment is presently built into the present pricing structure.
Currently, iron ore above USD 100 a tonne looks overvalued; however, the longer prices continue past this level, the higher the chance is of the pricing-floor starting to move higher.
As miners embark on seasonal maintenance programmes during the first quarter of 2023, the supply will likely drop. This might aid the prices of iron ore, paired with a better demand outlook for China.
The Shanghai Futures Exchange's Steel benchmarks climbed up, with rebar up by 0.7 percent, wire rod gaining 0.3 percent, hot-rolled coil climbing 0.9 percent, and stainless-steel advancing 0.5 percent.
According to Windell, all eyes are now fixated on the yearly Chinese Central Economic Work Conference planned for December 15, with traders expecting more residential-sector stimulus measures.
Other inputs for Dalian steelmaking also rose, with coke and coking coal up 2.6 percent and 4.8 percent, respectively.
Read More About Hot Rolled Steel Production Cost Reports - REQUEST FREE SAMPLE COPY IN PDF
Regardless of whether China standardises trade ties with Australia, the possibility of Chinese demand re-emerging for ex-Australian coal should tighten market balances enough to sustain prices, as per Widnell.
According to the article by Procurement Resource, the hot rolled steel prices may rise as steel prices suffer due to growing imports and price fluctuations in India. Although steel remains strong in other Asian markets.