Impact of COVID-19 on Global Pharmaceutical Industry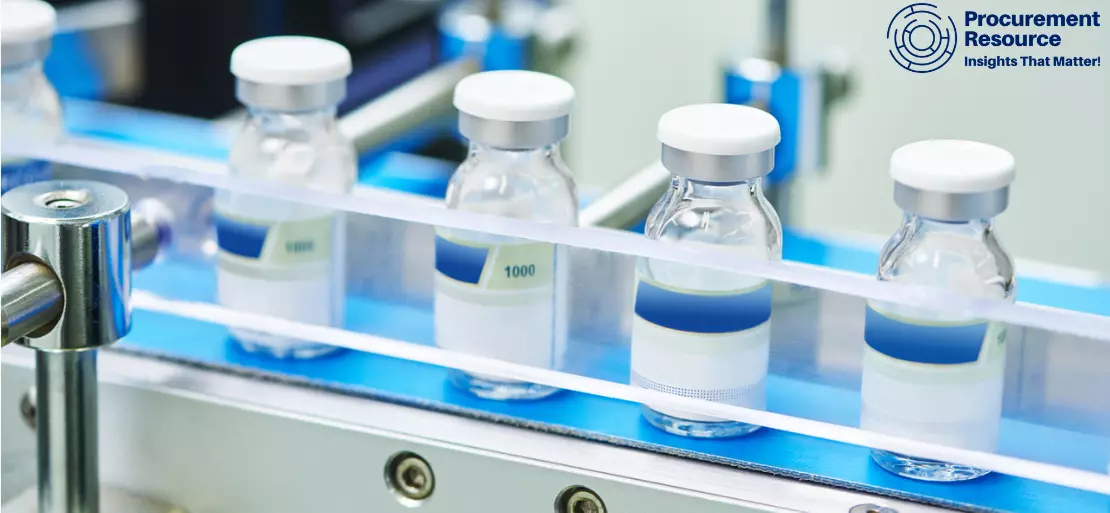 The global pharmaceutical market has been growing rapidly due to the increasing prevalence of chronic disease and the increasing adoption of modern technologies, which is driving the evolving pharmaceuticals sector in the face of COVID-19 globally.
The COVID-19 outbreak has caused stock market volatility, strict border controls, and nationwide lockdowns, all of which are putting a strain on the pharmaceutical industry and forcing industry and governments to reconsider drug supply chains.

Since the pharmaceutical industry operates on a global scale, the pharmaceutical industry has a higher reliance on logistics than many other industries. The current pandemic's logistical challenges have resulted in a number of unintended consequences. As warehouse and fulfilment centre staffing continues to be cut, shipping delays have become the norm. Workers in drug or supply manufacturing facilities have also been unable to do their jobs at full capacity, or even at reduced capacity, depending on local social regulations, further squeezing the supply pipeline.
The impact and the lockdown in India, United States, China, and other countries, further increases the chances of shoot up in the cost of raw materials and drugs. 13% of the brand and generic manufacturers are based out of China and according to the Food and Drug Administration (FDA), as of 2018, 24% of medicines and 31% of medical ingredients were imported from India. The cost of Paracetamol in India has gone up to Indian Rupees 400-450 per kilogram from Rupees 250-300 per kilogram. The profit for generic drugs is very marginal and the supply chain is lean. The active pharmaceutical ingredient (API) plant for these is often overseas with India and China, leading the API market. The API may be manufactured in a single plant and each stage holds very little inventory.

The Indian pharmaceutical industry is the world's third largest by volume, and the country's market produces 60% of all vaccines produced worldwide. The impact of the coronavirus outbreak in India has highlighted the Indian pharmaceutical sector's reliance on China for API procurement. Manpower shortage in China's manufacturing plants caused supply chain disruptions and product export restrictions from India. This was caused by quarantine policies developed and implemented by various provincial governments in China in response to the virus. The disruption of logistical and transportation systems, which restricted access and movement of products to and from ports, worsened the impact on supplies.

The COVID-19 pandemic caused shortage and increase in demands of certain medications such as Hydroxychloroquine and Chloroquine, which were the most talked about during the pandemic. It is expected that the shortage might not occur for now as companies have stocks at least for the next 5 months.
The demand for medical ventilators during COVID-19 pandemic has forced the producers to boost the production to meet the booming demand at the global level. In order to meet the increasing demand, producers had also cooperated with automakers. In order to address the consumer demands of medications, vaccines, diagnostics, and medical equipment such as ventilators, the leading personals are involved in research and development operations, strategic alliances and partnerships, and innovative product releases.

This situation gave rise to digital health as telemedicine/video consultations, health-related videos and apps are gained popularity. Investment in online portals that help doctor-patient interaction increased in 2020-2021. For instance, Wellmind Health, which provides online courses for mindfulness-based cognitive therapy has seen a recent uptrend in the purchase and enquires. Meditation apps Calm and Headspace have also released free digital offerings to help people cope up with panic and anxiety. Due to the current pandemic situation, hospitals in the United Kingdom were also instructed by NHS England to increase telemedicine/video consultations.
E-commerce is a thriving industry, and its presence in the pharmaceutical industry is generating a sizable revenue stream. In this current pandemic, e-pharmacy has received a lot of motivation, as it has ensured that patients received their medication despite the lockdown. The rapid adoption of the internet has resulted in increased awareness of health programmes and services, as well as an online registration process that covers functional areas such as patient care, laboratory services, work-based documentation and information exchange, medical records, online registrations and appointments, and payment, diagnostic reports, online blood availability, tracking, and approval processing for drugs, clinical trials, medical devices, vaccines, and other products are all on the rise, putting the e-commerce sector on edge.
Big pharmaceutical companies are teaming up in a race to develop the COVID-19 vaccine faster. For example, companies such as AstraZeneca support Oxford University, Pfizer works with BioNTech, and Merck/MSD acquired Themis in 2020.

Pfizer issued a 5-point plan to combat COVID-19 and entered into a global collaboration agreement with BioNTech SE to work on the vaccine. In July, the vaccine showed positive results. Pfizer also announced that it is investing USD 500 million for collaboration with potential biotechnology partners. However, Pfizer's stock price and trading volume increased not only as a result of its current efforts, but also as a result of partnerships with other companies, such as Corning, for the production of Corning Valor glass, which could be used in its packaging. On the other hand, AstraZeneca showed promising results in a 2-Dose animal trial of the COVID-19 vaccine, and its adjusted closing price increased from USD 52.66 to USD 54.25. In June 2020, Cipla also expanded its partnership with Roche Pharma India. The Jubilant Generics Ltd entered into a non-exclusive licensing agreement with Gilead Sciences Inc for the manufacture and sale of Remdesivir, which has been one of the potential drugs against the fatality of coronavirus in 127 countries, including India.
India also unveiled plans to collaborate with Netherlands with an aim to provide digital health facilities. The government launched a PLI scheme for the pharmaceutical industry worth Rs. 15,000 crores. By 2023, India intends to establish a fund worth rupees lakh crores to propel the pharma sector and enable it to manufacture pharmaceutical ingredients domestically.
The pandemic has ushered in a revolutionary shift in the healthcare industry, with people becoming extremely cautious about health and wellness, life science organisations involving end-users in trials and drug designs, companies inevitably relying on the latest pharmaceutical innovations to create new digitally driven medical solutions, and rehabilitation centres and yoga as a matter of fact. The new developments in healthcare are embracing personalised focus while reforming and reshaping the industry to a new beginning entirely. Nutritional supplements are on the rise to compensate for an individual's hectic lifestyle, rising public awareness, a focus on preventive healthcare, and the outflow of internet penetration. By 2022, the nutraceutical market in India is expected to be worth USD 8.5 billion and accounting for 3% of the global market share, fuelling it to be a lucrative market to tap in now and in future.
The race to develop antiviral therapeutics and a vaccine has fuelled intense global research efforts, which has had a number of short and long-term consequences for the pharmaceutical industry. In many ways, the pandemic has given big pharma a positive image, demonstrating its importance and utility in times of healthcare crisis.
Existing drug development and research endeavours have seen the short-term impact of COVID-19. Many logistical issues affecting auditing activities, such as stay-at-home orders, travel bans, social distancing requirements, and a shortage of personal protective equipment (PPE) pose short-term challenges. Clinical trial implementation requires the lab staff interaction with patients, and drug development/bench research necessitates that certain task are done by actual humans in the lab setting.
Clinical trial personnel and research teams are devising workarounds based on their specific needs, such as using remote monitoring techniques, developing drive-up patient testing, conducting patient home visits, or, in the case of drug development, staffing only those "essential" employees required to perform non-automated tasks. Larger organisations have implemented front-door temperature checks for all employees entering a facility, and some have employees working in separate shifts.
Increased healthcare spending and the growing focus on finding a cure for the pandemic are expected to bode well for the market in the near future. Patients around the world are expected to demand advanced pharmaceuticals as the prevalence of chronic diseases rises. Consequently, the advancement of technology has resulted in the increased adoption of innovative digital technologies to provide better diagnosis and treatment services. These factors are likely to drive growth in the global pharmaceuticals market in the coming years. Manufacturers may begin to diversify raw material sourcing or invest in spreading production across multiple markets rather than in concentrated geographic areas such as China and India.