Impact of COVID-19 on Global Hand Sanitiser Market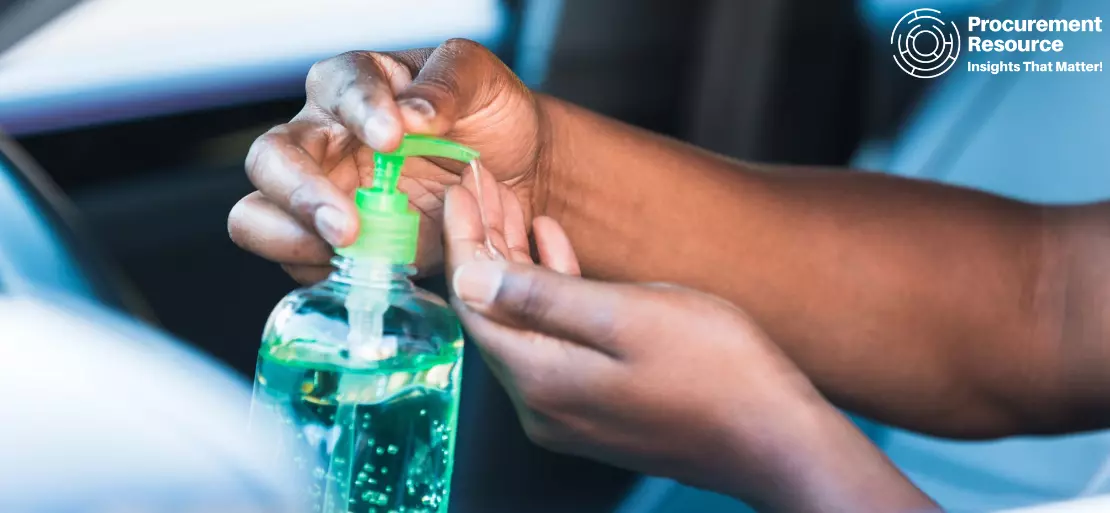 The global hand sanitiser market reached USD 9712 million in 2020 while growing at a CAGR of 82.4% during the historical period of 2016-2020. With the increasing vaccination drives and an expected decline in the number of cases globally in the coming years, it is predicted that the demand for hand sanitisers will reduce.

Due to the increased awareness amongst consumers about hygiene, various regulatory authorities-initiated awareness campaigns to encourage the increasing usage of hand sanitisers in the North American region. The Canadian Patient Safety Institute (CPSI) introduced the Canada Hand Hygiene Campaign, which has been conducted consistently with several themes promoting optimal hand hygiene practices.

Giant manufacturers in the United States have been branching out to launch production lines for hand sanitisers, especially in 2020, in order to supplement their segments' sales. The local players in the country are also introducing new products to fulfil the growing current demand due to the aggressive spread of COVID-19 throughout the region. For example, in March 2020, the vegan beauty brand, Sparitual, pledged to produce 75% alcohol-based hand sanitisers from its Los Angeles-based factory to help fight the transmission of COVID-19. Owing to high price sensitivity, a large number of private-label players are introducing hand sanitisers at lower prices, thus gaining considerable market shares. Purell is among the leading brands holding a significant amount of market share across the country.
An increase in health expenditure, improved living standards, rising awareness regarding hand hygiene, and supportive policies of government organisations such as the FDA (Food & Drug Administration) and WHO (World Health Organization) towards the need for sanitation are predicted to increase the demand for hand sanitisers, which will ultimately lead to foster the growth of global hand sanitiser market, during the forecast period. For instance, in June 2020, Procter & Gamble (P&G), a United States-based multinational consumer goods corporation, made an announcement to donate USD 10 million as well as to launch a new 'safeguard sanitiser' to fight against the COVID-19 pandemic. With the upsurge in need for hand hygiene products worldwide, P&G estimated to raise production capacity to 45,000 litres of the hand sanitiser per week in 2020. These factors have been bolstering the growth of the global hand sanitiser market during the pandemic period and are likely to continue augmenting the demand for the product in the coming years as well.
With higher hygiene expectations from customers and public health authorities, Skin health and surface hygiene expert GOJO Industries –which has factories in Ohio and across North America, as well as in Latin America, South America, Europe, and Asia, also made substantial investments to increase its capacity and meet the rising demands. GOJO has been running its manufacturing and distribution facilities 24*7 in order to increase the production of PURELL hand sanitisers while also working with existing suppliers to dramatically increase raw materials and packaging. Moreover, GOJO is also forging creative partnerships with a new organisation for sourcing additional components such as bottles, pumps, and caps. Despite several brands making a way into the hand sanitiser market, PURELL remains dominant in the hand sanitiser market.

Vi-Jon Inc., a manufacturer, known for its flagship brand, Germ-X hand sanitisers invested USD 70 million to expand its capacity at Smyrna, Tennessee, and St. Louis facilities. Witnessing a "step change" in hygiene practices, Vi-Jon is planning to expand its manufacturing facility to facilitate the exponential demand for hand sanitisers, which is not expected to cease any time sooner.

The region has been witnessing growth in demand for hand sanitisers owing to the COVID-19 pandemic, and this peak is likely to continue for the next two years and would start to normalise after 2022, thereby expecting an absolute growth in revenue and volume, respectively, between 2019 and 2026.

Dove, a Unilever-owned brand, made a debut in hand sanitisers, rolling out two varieties- Dove Deep Moisture Hand Sanitiser and Dove Shea Butter Hand Sanitiser. Introducing moisturising sanitisers that claim to be 99.99% effective against germs and viruses, Dove ensures that their hand sanitiser formula maintains the quality of the skin and keeps hands protected from germs.
The hand sanitiser market has been witnessing robust growth in demand, which is providing impetus to its production as well. The year-on-year increase in hand sanitiser demand in the United Kingdom was estimated to be the highest, followed by Italy, while the United States also witnessed increased production in2020-2021 owing to the rising cases of coronavirus and the Indian manufacturers saw a ten-fold increase in demand as of February 2020.
Emami, too, expanded its flagship brand Boroplus into the hand sanitiser segment with the introduction of BoroPlus Advanced anti-germ hand sanitiser. Nivea India also started utilising this factor in India for producing hand sanitisers to fight against COVID-19.

During the COVID-19 outbreak, even alcoholic beverage manufacturers, such as Bacardi, have become sanitiser producers owing to the growth potential and significant profit margins. Due to the lockdown and prohibition on the sale of liquor in many areas, liquor companies with unused facilities are looking to hand sanitisers as a source of revenue. ITC Ltd too has launched a hand sanitising liquid under the Savlon brand named Savlon Hexa.
The Department of Food and Public Distribution (DFPD) in India collaborated with industry and state governments to encourage sugar mills and ethanol producers to produce more sanitisers. As a result, over 900 distilleries and independent units were granted permission in January 2021 to manufacture hand sanitisers considering the booming demand, resulting in the country developing an installed capacity of 30 lakh litres per day in a relatively short period of time.
Previously, India produced only 10 lakh litres of hand sanitisers per year, which was primarily used in hospitals. However, given the critical role of sanitiser in the fight against COVID-19 with the rising cases of COVID-19 and the approval of the World Health Organisation (WHO) for using alcohol-based sanitisers to curb the transmission of the virus, the demand has increased tremendously. This year, until May 31, the country produced approximately 3.9 crore litres of hand sanitiser. Dalmia Bharat Sugars & Industries (DBSIL) was among those firms that sprung to action on sanitiser front. The New Delhi-headquartered firm, with four sugar mills in Uttar Pradesh and Maharashtra, set up sanitiser manufacturing plants in three facilities at Sitapur (Uttar Pradesh), Shahjahanpur (Uttar Pradesh) and Kolhapur (Maharashtra). These three units have a combined capacity of 45,000 litres per day.
Additionally, to attract end-users, major market players have also started developing several variants of sanitisers. This has led to the introduction of fragrances or scents in hand sanitisers. These innovations to add fragrances have offered positive dividends, thereby augmenting the market growth. The market is also witnessing an influx of bio or organic-based hand sanitisers in many countries. As people are getting aware of the adverse effects of chemicals present in hand sanitisers, they are more inclined to purchase organic hand sanitisers. Natural hand sanitisers are the best suitable for people that are prone to suffer from skin problems such as eczema or psoriasis. Dr. Bronner's, for example, introduced the Peppermint-scented Organic Hand Sanitiser, a certified fair-trade and organic product containing organic glycerine, as there were increasing cases of dry hands and flaky skin owing to the rising use of alcohol-based sanitisers.
The rise in demand can be gauged from the fact that the hand sanitiser market saw a growth of 53% in February 2020 during the early days of the COVID-19 pandemic in India. The personal hygiene market is set to cross USD 15 billion by 2023, and the hand sanitisers segment alone will be worth more than Rs 2000 crore by the year 2025.

This surge in demand has prompted some third-party sellers to inflate their prices on platforms including Amazon and eBay. For instance, Defendol hand gel marketed in the United Kingdom, which is sold at 3.49 Euros in retails stores, is being sold for 109.99 Euros on Amazon by an online vendor.
The online platforms help purchasers become acquainted with a wide range of hygiene and personal care products that are typically not readily available in retail stores, which is a key factor that will increase segment share. Consumers can place orders from the comfort of their own homes, and product manufacturers and vendors can reach audiences in remote locations with the presence of online retail platforms.

The coronavirus outbreak has been a significant driver of the sanitisers market's growth. People understand that hygiene is an essential component of safety in order to be healthy. As a result, the outbreak, combined with hygiene concerns, is expected to increase demand for sanitisers in the coming years. Once offices, schools, colleges, and public spaces reopen fully, the demands for hand sanitisers will grow as nobody will be willing to come in direct contact with people in public spaces.