India's Domestic Steel Demand and Output are Unlikely to be Impacted in the Forecast Year 2022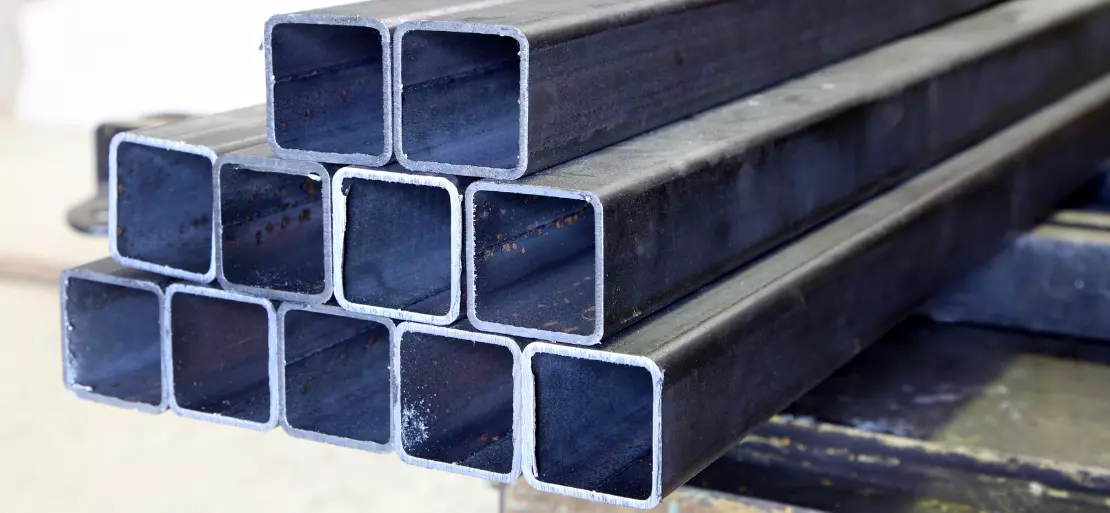 In a new report, Moody's Investors Service stated that a sustainable resurgence in Indian economic activity would be supported by a mix of steady progress in vaccination and increased government expenditure on infrastructure. This will result in an increased demand for steel and cement, which are essential for infrastructure projects.
Apart from Moody's, which estimates an elevated single-digit percentage increase in Indian steel consumption, the World Steel Association stated that after significant demand destruction of 12.9 percent in 2020 due to Covid-caused lockdown, the world's second-largest steel-manufacturing country would see demand growth of 6.8 percent in 2022, following a strong recovery in the previous year. Also, all these optimistic demand and production estimates are expected to be correct unless a new health crisis causes a lockdown, as seen by the industry's operations in the December quarter.
Following the economic damage caused by the first two Covid waves, both the central and state governments have imposed regulations during the current spread of the Omicron version to avoid disrupting industrial and construction-related work. Steel firms such as Tata Steel, JSW Steel, JSPL, ArcelorMittal Nippon Steel, and government-owned SAIL were able to produce more in the three months to December, both quarter-on-quarter and year-on-year, thanks to this caution and vaccination drive. For example, JSW's third-quarter output of 5.35 million tonnes (MT) increased by 6 percent over the previous three months. In December, Tata Steel's crude steel output also increased by 1.5 percent QoQ to 4.80 million tonnes.
Steel production and delivery improvements are enabled by the efficient transfer of raw resources from mines and ports and the despatch of completed products from mills, both in huge numbers, by rail, road, and water transportation.
According to the World Steel Association, this was not the case in 2020, when Indian crude steel output fell 10.6 percent from 2019 to 99.6 MT. The logistics were in turmoil, and mobilising people became an overwhelming task. Local steelmakers were active exporters to clear stocks during the first Covid-19 lockdown due to a drop in domestic demand. In 2020-21, the country's completed steel exports reached a new high of 10.785 MT, up from 8.3 MT in 2019-20. Semi-finished steel exports increased by a whopping 133 percent to 6.6 MT.
Simultaneously, the government was obligated to import 4.75 MT of high-grade steel, which necessitated domestic capacity development. Presumably, the industry's production linked incentive (PLI) plan will result in capacity bottlenecks in speciality steel being filled and an increase in output from 18 MT to 42 MT in five years. The program, for which the government has set out INR 6,322 crore, is expected to encourage the steel sector to spend at least INR 40,000 crores on speciality steel capacity.
Meanwhile, Tata Steel and JSW Steel are bolstering their research and development and technical capabilities to produce import-substituting steel. Tata Steel stated that they had launched various value-added products, backed by excellent R&D. For future mobility demands, they have ventured into advanced steel grades. They are researching alternatives to imported steel grades in infrastructure segments.
Likewise, while JSW Steelworks to increase capacity from 28 MT to 37.5 MT by 2024-25, production of steel grades for which the country is still reliant on imports is a priority. In the previous year, the business debuted several new steel grades for automotive OEMs, including high-strength low alloy steel, galvanised ultra-low carbon steel, and other new goods, such as electrical steel grades for general engineering applications.
In the interim, steelmakers are taking confidence from the Reserve Bank's prediction that the third wave's Omicron trajectory would have no negative influence on the overall demand situation, which is expected to stay stable. Those creating new capacity through the greenfield or brownfield routes, on the other hand, face the difficulty of mobilising casual migrant labourers on the job site once again. This is because various state governments' Covid-related restrictions are limiting migration throughout the country. Regardless, CEOs of major steel companies have stated that health concerns have not influenced the demand or output of the metal. On the flip, previously halted steel demand is now being met. The steel ministry's forecasts of 120 MT of output and above 100 MT of demand in 2021-2022 are more than likely to be accurate.
Steel prices, which peaked in late October but have been weakening since December, will be a source of concern as we move forward. The retreat in prices of the two essential steelmaking materials, iron ore, and metallurgical coal, is undoubtedly to blame for the 12 to 14 percent drop in hot-rolled coil prices since the high. Nevertheless, the fuel, which is used as a reductant in the iron-making process and was purchased at a premium price in October, is still used here. After soaring to a record high of USD 437.75 a tonne on September 23, the Argus premium low-volatile hard coking coal index was USD 432.35 a tonne, code of federal regulations India on October 21.
Modifications in raw materials prices are connected to a drop in China's steel output to 1.03 billion tonnes in 2021, for the first time in six years, as Beijing ramps up efforts to reduce emissions. China's steel output may decline further in 2022 because of government directives. South Korea, too, is limiting steel production due to environmental concerns.