The Steel Industry Aims at Maximizing Output and Improve Raw Material Security in 2022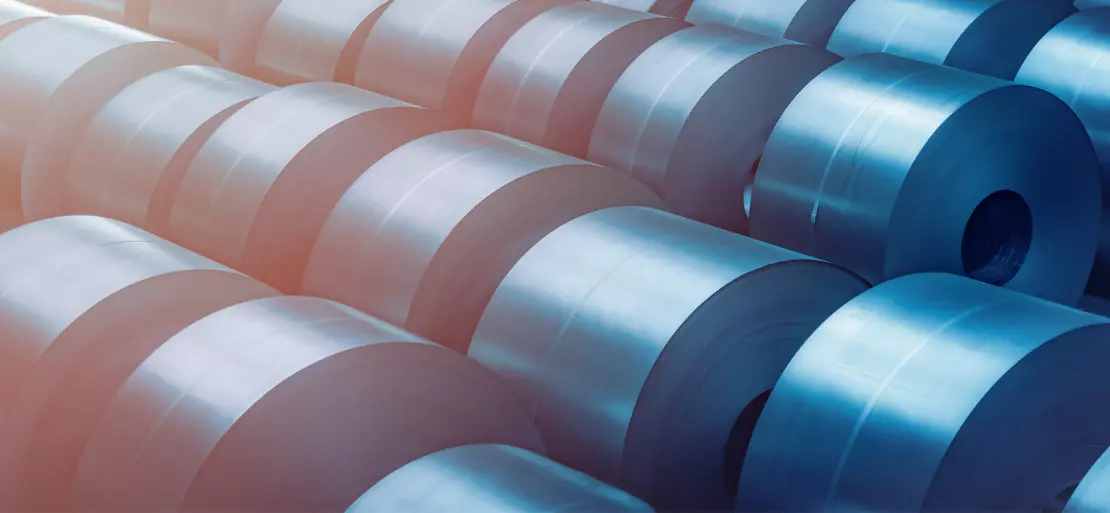 In 2022, the government of India will concentrate on increasing per capita steel consumption and unique steel production and improving raw material security.
According to Minister of State (MoS) Faggan Singh Kulaste, as the country's steel output grows, the focus would shift to seeking new markets.
The National Steel Policy 2017 stated that the government had set a goal to increase the country's crude steel production output to 300 million tonnes (MT) by 2030. In addition, the initiative aims to raise domestic steel usage per capita to 160 kilogrammes by 2030.
Kulaste, in an interview with PTI, stated that the country's per capita steel consumption is currently around 72.3 kilograms, while capacity is at 143.9 MTPA (million tonnes per year), and that special steel production will be prioritised. In continuation, the minister said that the Indian steel sector is packed with prospects, and the country must strive to become the world's leading producer of high-quality steel.
The ministry has previously urged public sector undertakings (PSUs) and private companies to reduce special steel imports. Furthermore, Kulaste said in 2021 that they signed a Memorandum of Understanding with Russia to expand the supply of coking coal. Major players are already using it. Mongolian negotiations are underway (to source coking coal). PSUs and private companies have been told to boost their capital expenditures and outputs.
Apart from iron ore, coking coal is an essential raw ingredient in steel production. However, the industry continues to rely on imports from a small number of nations, such as Australia and South Africa, to supply 85 percent of its coking needs.
According to the Indian Steel Association (ISA), the final steel demand in India is predicted to increase by 16.7 percent by the end of 2021, reaching roughly 104 million tonnes and 111 million tonnes by the end of next year.
According to ISA Secretary-General Alok Sahay, crude steel output was 104.91 million tonnes between January to November 2021, with completed steel production and consumption at 97.882 million tonnes and 93.057 million tonnes, respectively. Additionally, by the end of 2022, it is predicted that crude steel output will be between 124 and 125 million tonnes.
The pandemic has impacted economies all across the world, and India is no exemption. He added that with the restoration of domestic demand growth, the Indian economy swiftly recovered, and the steel sector was also resurrected. Steel demand in 2022 would be driven by upfront cash in pipeline infrastructure projects and the government's emphasis on careful project supervision.
The ISA is the industry's top organisation, representing domestic steel producers.
The state-owned Steel Authority of India Ltd (SAIL) warned that 2021 would be a tough year for the firm and the overall sector.
The corporation witnessed one of the "severest tragedies" like the coronavirus pandemic in the April-June timeframe of the previous year. However, SAIL stated that it would like to minimise its loan amount by 2022. As of September 30, it had gross borrowings of Rs 22,478 crore, up from Rs 35,350 crore at the end of March.
They would want to plan their next phase of modernisation and expansion in the medium future. Their low debt-to-equity ratio of 0.44 gives them the confidence and ability to move on with this next phase of capacity growth. They added that their focus would be on operational efficiency, digitalisation, enhancing mining operations, and preserving their standing as a preferred steel supplier in the next year.
T V Narendran, the Chief Executive Officer and Managing Director of Tata Steel, said the globe and India emerged from the COVID crisis with faster economic recovery, thanks to a deliberate focus on vaccines, central bank liquidity, policy assistance, and significant infrastructure investment.
The steel sector offered liquid medical oxygen and various COVID-related infrastructural support during the second COVID wave in April and May, when India suffered the brunt of the humanitarian catastrophe. He stated they are optimistic about 2022, believing that the present robust upcycle will continue for a more extended period.
The government's focus on infrastructure, continuing reforms such as divestment and the rationalisation of the Goods and Services Tax, and steadfast support for projects such as 'Aatmanirbhar Bharat' would boost India's growth narrative.
In terms of business, Narendran stated, they anticipate a continuous focus on improving the convenience of doing business while simultaneously lowering total costs. In addition, they expect legislative steps to encourage the use of steel industry by-products such as steel slag, the implementation of a national mining index, and a revamped mines auction procedure.
JSW Steel CFO and Joint MD Seshagiri Rao stated that the focus on infrastructure and the National Infrastructure Pipeline (NIP) has resulted in great demand for steel. He is confident that in the Indian steel sector, India will reach 300 MT before 2030 if the government's policies continue.
According to V R Sharma, Managing Director of Jindal Steel and Power Ltd (JSPL), the steel sector will continue to play a crucial role in national growth, job creation, and economic development in 2022. He continued by saying that at JSPL, they are making progress in their goal of producing world-class steel products available at a reasonable price so that we may construct the nation of dreams. Moreover, they want to boost their output in 2022, which would improve steel availability in the local market even more.