India Hot Rolled and Cold Rolled Carbon Steel Prices Are Likely to Remain Subdued in Next Two Months Due to Global Headwinds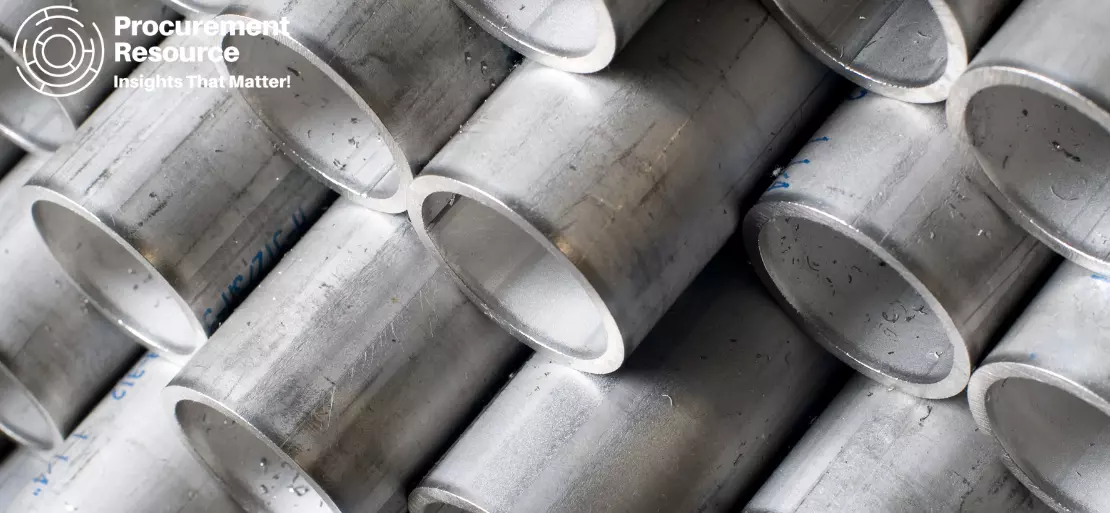 The combined Capital Expenditure of the State and Central governments is allocated to rise by 22 percent in the latest economic year. As a result, national steel requirement is expected to develop at a rate of 7 to 8 percent during the Forecast Year of 2023, driving India to rank among the fastest developing steel markets worldwide this year.
Prices are for the first week of September
The effective prices of HRC recorded were (2.5-8mm, IS2062): USD 702/t (INR 56,000/t) CRC (0.9mm, IS 513 Gr O): USD 803/t (INR 64,000/t) HR plates (20-40 mm, E250): USD 765/t (INR 61,000/t) Prices are on exy-Mumbai basis, excluding 18 percent GST.
Steel Produce INR Tata Steel, JSW Ltd, SAIL, JSPL, Arcelor Mittal Nippon Steel (Essar) are witnessing price dips. Essar Steel is set to sell infra-assets to Arcelor Mittal Nippon Steel and the deal's closing involving assets in Gujarat, Andhra Pradesh, and Odisha, is subject to the completion of corporate and regulatory approvals.
Steel companies will witness a decline in growth due to the challenging circumstances emerging in key global consumption markets. The commodity's utilisation in China (previously accounting for 52 percent of worldwide demand in 2021) is steeping downwards as the economy faces the brunt of a property bubble, strict pandemic-induced restrictions, and a brutal heatwave.
Request Access For Regular Price Update of Steel
According to Jayanta Roy, Senior Vice-President & Group Head at Corporate Sector Ratings, ICRA, India is doing fine now due to their crude steel manufacture advancing at a rate of 8.9 percent between April-July. Both the state and central government's merged capital expenditure is anticipated to rise by over 22 percent in the existing financial period resulting in the healthy growth of domestic steel demand at a rate of 7-8 percent in Forecast Year 2023, driving India to become the fastest growing large steel markets all over the world this year.
Despite this, as the growth of local steel demand continued to be bullish at 10.6 percent between April-July in the recent year, the national spot hot rolled coil (HRC) costs revised by a steep 26 percent in Forecast Year 2023, gaining USD 702/t (INR 56,700/tonne) in end-August 2022, levels last witnessed in March 2021.
The 30-45 percent revision impacted the above changes in global steel costs in the present fiscal. Nation-wide steel costs will likely persist to suffer the strain during the nearby period, as local steel rates cannot be protected from the emerging tendencies in international steel markets.
The declining market liquidity is also affecting the private sector. Obtaining stability over prices is the primary goal as earnings data is still weak, and households are encountering problems compensating for the higher pay-outs. On the other hand, in China, the official indicator of manufacturing PMI showcases heightened steel usage the month prior.
Read More About Steel Production Cost Reports - REQUEST FREE SAMPLE COPY IN PDF
As per the Procurement Resource, major steel producers in India are witnessing a price decline. The sector's growth is diminishing due to the challenging circumstances occurring in key global consumption markets. The steel sector, however, is likely to witness heightened demand leading India to be among the fastest growing large steel markets globally.