India's Latest Energy Transition Must be the Emphasis of Budget 2022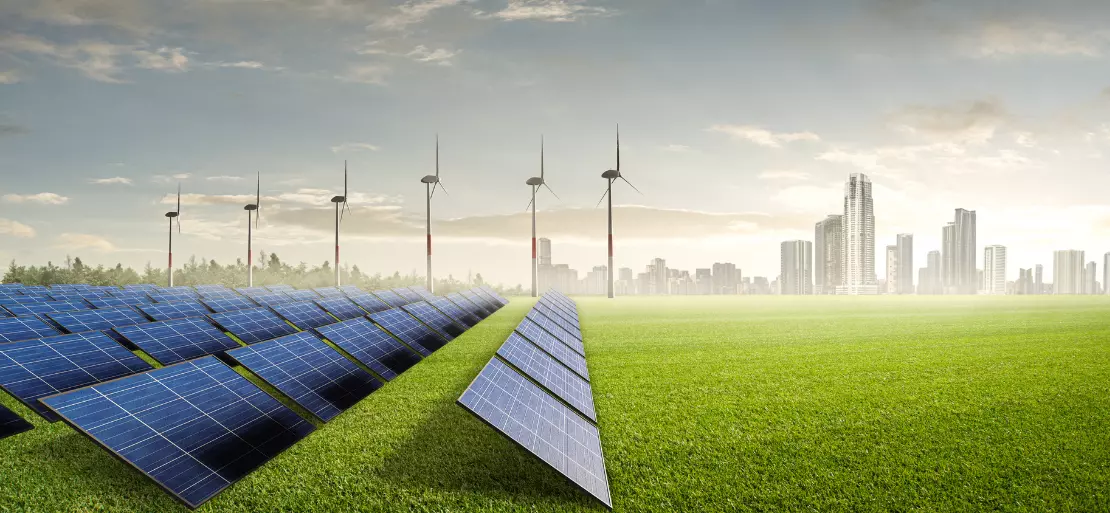 By 2030 India is on the verge of transitioning from a net importer of fossil fuels to a possible net exporter of green hydrogen in the new energy transition path.
India imports 80 percent of its crude oil and 54 percent of its LNG, accounting for 38 percent of its total energy consumption. India's current account deficit increases by USD 10 billion, or 0.4 percent of GDP, for every ten percent increase in crude oil prices. Between December 21 and January 22, crude oil prices surged by approximately 28 percent, potentially affecting India's GDP growth.
An emphasis on a new energy shift in the domestic market would increase energy security, enable economic growth, restrict carbon emissions, and control India's budget deficit as it strives to become a USD 5 trillion economy by 2025. In addition, India's advantage as the world's lowest-cost geographic zone for renewable energy generation, and impending giga-factories by top corporations, are driving new energy transformation initiatives. Considering this, it will be intriguing to observe what the Union Budget says about the energy industry, particularly new energy.
Green hydrogen, which is formed utilising renewable energy sources, is a diverse energy source that may aid the economy to decarbonise. While India has the lowest renewable Levelized Cost of Energy (LCOE), capacity building and regulatory interventions are required to lower the Levelized Cost of Hydrogen (LCOH). A few parameters are listed below:
Technology Development and Innovation:
New technologies are needed to minimise energy-intensive, 'hard-to-abate' industries. Overall conversion efficiencies will be achieved through technological advancements across the green hydrogen value chain, from production (electrolysers) to transportation (trailers, carriers – ammonia/methanol), storage (batteries, fuel cells, etc.) to end-use applications (powertrain, refuelling stations, etc.). India must be proactive in advancing technology through research programmes, focusing on medium- to large-scale demonstrations and international cooperation. While the government is collaborating with several businesses on public-private partnerships, Budget 2022 should include supporting R&D, subsidising early adopters, and establishing national standards for safer storage, transportation, and distribution.
Improve Local Manufacturing:
Clean energy technology (solar PV, lithium-ion batteries, etc.) has traditionally been manufactured outside India. To boost local manufacturing, budget 2022 should incorporate policies, incentives, and subsidies for electrolyser manufacture. Production-Linked Incentives, for example, maybe extended to localised manufacture of electrolysers in a phased way, such as solar PV cells, modules, and Advance Chemistry Cells (ACC).
The present worldwide need for hydrogen is 80 million tonnes, and green hydrogen consumption is predicted to grow 100 times from 0.08 million tonnes per annum in 2021 to 10 million tonnes per annum in 2030, creating a significant market potential for electrolyser manufacture in India. Electrolysers are predicted to cost half as much in 2030 as now, thanks to increased scale. Therefore, domestic green hydrogen demand must be created at cost-parity with grey hydrogen for the supply-side to penetrate at a much faster rate. In the 2021 budget, the Indian government launched the National Hydrogen Mission, which will develop a hydrogen roadmap. Nevertheless, a milestone-based national hydrogen roadmap with financial incentives and regulations to create a guaranteed market, such as 'dollar denominated' green hydrogen purchasing obligations, must be enforced for diverse sectors such as petroleum, fertilisers, steel, and cement.
Infrastructure Development:
The development of infrastructure is a critical element for acquiring the contact points of the green hydrogen value chain while also ensuring flexibility, connection, and operational efficiency. Pipelines are the most cost-effective way to distribute green hydrogen in regional networks (up to 5,000 km). Infrastructure costs can account for 50-70 percent of regional and long-distance distribution costs. Transmission accounts for only 20 percent of the overall supply cost for onsite installations.
Exploring innovative business models will aid in the implementation of cost-cutting strategies. Encourage hydrogen production and investment by providing long-term financing (debt, equity, and grants) at reduced rates, such as a 10-year tax credit of up to USD 3 per kg of green hydrogen granted by the US. According to statistics from climate market initiatives, yearly green bond issuance is expected to reach USD 1 trillion by 2023, and the Indian government should provide the necessary push to make green bond access easier for corporations and entrepreneurs.
In the new energy transition path, India is on the verge of transitioning from a net importer of fossil fuels to a possible net exporter of green hydrogen by 2030. The Union administration has expressed an interest in green hydrogen development as a potential fuel and feedstock. However, a robust legislative and regulatory framework is required to commercialise India's green hydrogen value chain and industrial clusters. All attention will be on Budget 2022 in this regard.