Indonesia Raises Coal Prices by 8.4 Percent Amid Output Constraints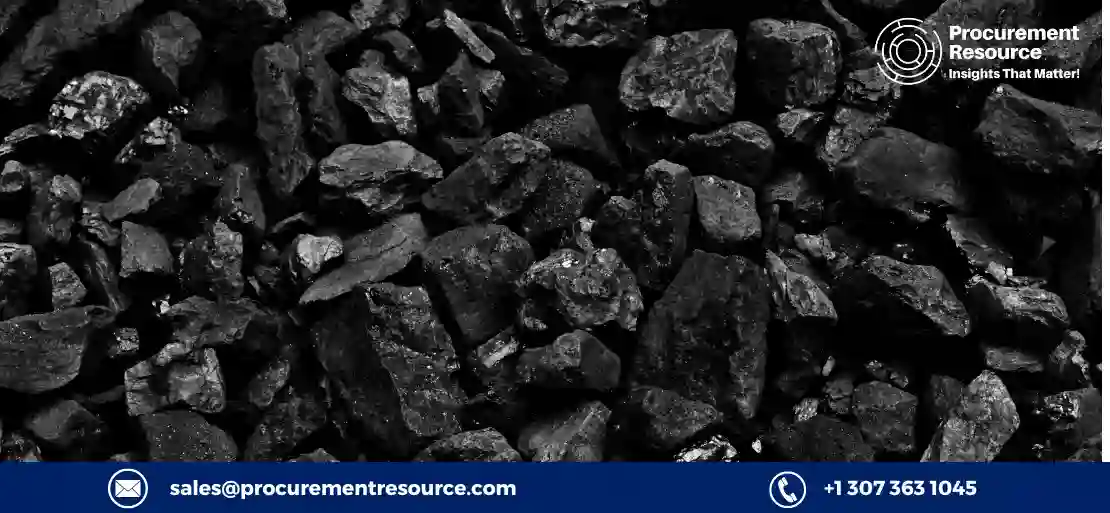 The Demand for seaborne thermal coal is expected to increase by 3 percent to 4 percent globally in 2023, but supply did not keep pace with that growth due to banks' current reluctance to finance coal projects, as well as the pandemic's residual impacts and the Russia-Ukraine War.
The climate frenzy is preventing institutional investors and banks from investing in the coal business, which would cause coal demand to soar but supply to be constrained, possibly keeping prices high at levels on par with 2022.
Request Access For Regular Price Update of Coal
Unfavorable weather in places like Indonesia and Australia in 2022 reduced output and changed the traditional trade flows after the war is still going. These factors combined to push this year's prices for thermal coal around the world to record highs.
The supply in Asia may also be affected by increased demand from Europe, which sanctioned Russian Coal, especially for high-CV coal.
Though supply-side concerns have lessened somewhat in recent months, the price of thermal coal remains higher than it has been on average over the previous two years.
On March 10, 2022, the FOB Kalimantan 4,200 kcal/kg GAR achieved a record high of USD 136/mt, while in June 23, 2022, the CIF ARA 6,000 Kcal/kg NAR Physical coal reached a record high of USD 432.50/mt. Even if costs have decreased since then, the average price for the grades in 2022 is still USD 86.55/mt and USD 298.20/mt respectively. In contrast, the cost of Indonesian 5,900 Kcal/kg GAR coal averaged USD 181.20/mt FOB between January 01 to November 30, up 61.20 percent year over year.
Coal is a fallback fuel until a more affordable and dependable alternative is discovered because renewable sources are currently unstable due to storage issues and intermittency.
Jakarta is anticipated to consume 23 percent of its demand from renewable energy sources by 2025, up from the current level of roughly 12 percent, in order to meet its Paris agreement pledge to reduce its national emission by 29 percent by 2030
Going Nuclear isn't always an option, gas costs are getting more and more out of reach, geothermal is only feasible in certain regions, whereas hydro is not an all-weather solution for large-scale production, and other feedstocks are hampered by their size.
In essence, it is predicted that demand for coal will continue to rise for the foreseeable future, most likely through the end of this decade, but supply would become increasingly more constrained, which would result in higher costs.
The country continues to encounter a shortage of heavy mining equipment because the equipment manufacturers are apprehensive to increase their inventory levels in anticipation of an approaching recession.
Additionally, a rise in domestic demand is predicted as a result of the upsurge in industrial activities. A challenge for supply fundamentals could come from the government's increased coal requirement, which it has put in place to safeguard itself from global supply volatility.
In 2023, Indonesia urged thermal coal miners to deliver 161.15 million mt to the nation's power producers, a significant increase from 127.1 million mt anticipated for 2022. The domestic needs of Indonesia are anticipated to increase to 209.9 million mt in 2024 and then decline to 197.9 million in 2025.
Read More About Coal Production Cost Reports - REQUEST FREE SAMPLE COPY IN PDF
As per Procurement Resource, the demand for seaborne thermal coal is anticipated to rise by 3 to 4 percent globally, but the supply has not kept up with demand because banks are currently reluctant to finance coal projects and due to the aftereffects of the pandemic and Russia-Ukraine war.
Institutional investors and banks are hesitant to invest in the coal industry due to climatic despair. Coal demand would increase but supply would be constrained, potentially keeping prices high at levels similar to 2022. Unfavourable weather in 2022 in countries like Indonesia and Australia curtailed exports and altered typical trade flow even while the conflict was still ongoing.