PureCircle-Ingredion Agreement for Ingredion to Acquire 75 Percent Stake in PureCircle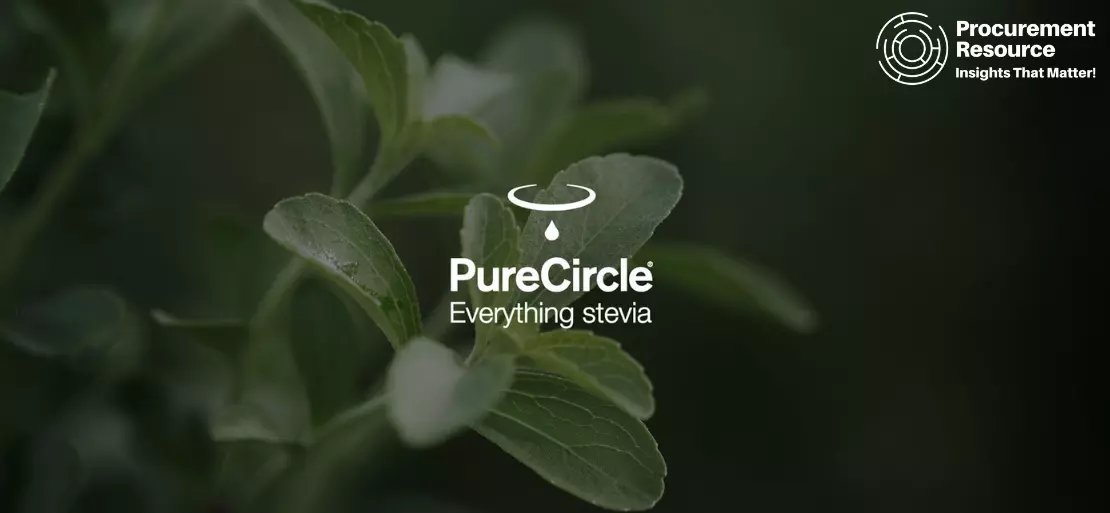 PureCircle Limited, one of the top manufacturers and innovators of stevia sweeteners for the global food and beverage sectors, and Ingredion Incorporated announced today that they had struck an agreement for Ingredion to purchase a controlling 75 percent ownership in PureCircle. Ingredion is a global pioneer in developing plant-based ingredient solutions for a variety of industries.
Both the firm's board of directors has approved the planned purchase. The firms expect the acquisition to completion in the second half of 2020, pending shareholder approval and regulatory approvals. Until then, Ingredion and PureCircle will continue to operate as separate, independent businesses with their product portfolios and sales teams.
Sugar depreciation is one of Ingredion's five growth platforms for speciality, and the company is dedicated to investing in it. Stevia is a vital component of the sugar-reduction strategy.
Given PureCircle's leadership position in this market, Ingredion has been following its progress for several years and feels it is a fundamentally appealing and robust business that will be a fantastic match with Ingredion's long-term plan. PureCircle delivers unrivalled stevia innovation and production experience to the market, in addition to its industry leadership. Following the merger, both firms will be able to capitalise on their strengths, with PureCircle gaining access to Ingredion's worldwide go-to-market network and its formulation expertise and extensive product range, resulting in both growth synergies and considerable cost reductions for both.
Furthermore, Ingredion and PureCircle have a long history and a comparable culture.
PureCircle has established itself as a leader in the stevia sector by:
Innovative stevia sweeteners and flavour modifiers of high quality and outstanding taste, backed by full vertical integration from a worldwide network of agricultural partners.
R&D and innovation to generate an expanding range of sugar-like stevia sweeteners and become a resource and collaborative partner for the food and beverage industries.
Advanced plant breeding to provide optimal economics and the best-tasting stevia leaf components.
Investing in R&D has resulted in the issuance of over 214 stevia-related patents, with over 300 patent applications outstanding.
Development and investment in new production technology, most recently in 2017, expanded its Malaysian stevia extract factory.

Following the proposed purchase, Ingredion and PureCircle will provide their clients with essential technologies that will help them tackle challenging formulation issues that food and beverage makers face today. PureCircle's stevia leadership, combined with Ingredion's extensive portfolio of texturisers and functional build-back ingredients and expertise in developing a wide range of food applications, will provide a full accompaniment of matching elements integrated solutions to address food and beverage companies' sugar reduction challenges.
Jim Zallie, president and chief executive officer of Ingredion, said that PureCircle is a well-known developer with a track record of developing high-quality, plant-based stevia. PureCircle's skills will be very complementary to Ingredion's successful and worldwide go-to-market methodology, as well as its formulation knowledge. Zallie added that they have a great deal of respect for PureCircle's business, which they have created over two decades. They are delighted to welcome them to the Ingredion family. With stevia's on-trend and sustainable solutions, they are ready to assist this new era of growth.
PureCircle CEO Peter Lai Hock Meng said that they are pleased to have found a vital partner in Ingredion, who shares their aim of supporting healthy diets throughout the world and becoming the chosen supplier of high-purity great-tasting stevia ingredients for the global food and beverage sector. The merged firms will provide their clients with superior services, a more extensive product selection, and advance deeper into the global, regional, and local markets, which should excite existing and future consumers of both organisations.