International Stainless Steel Output Augments to Address Global Shortages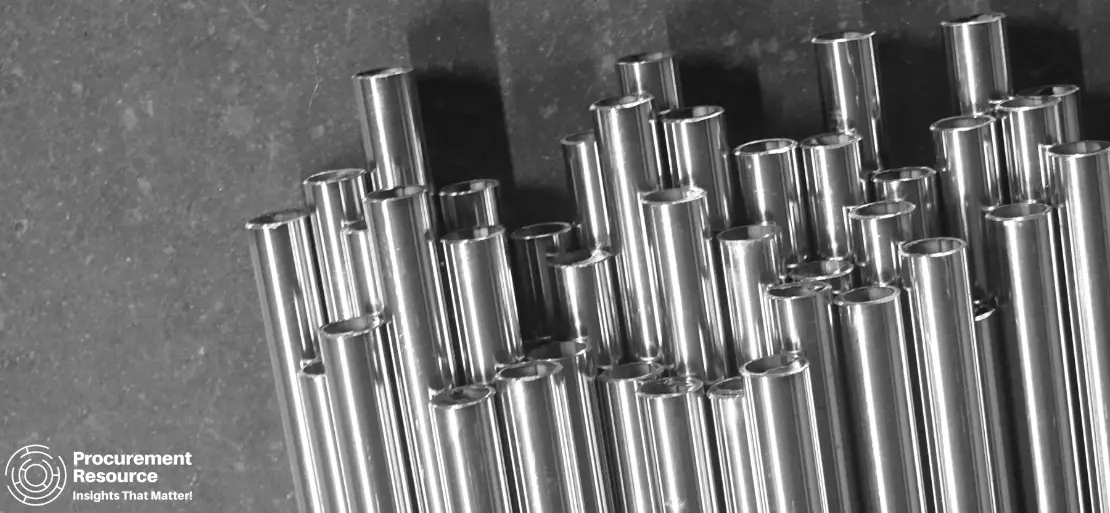 Stainless steel is widely used nowadays as it resists corrosion, has high toughness and ductility and requires little maintenance. With little maintenance, market growth is likely fueled by growing building activity globally and rising consumer demand. Stainless steel's properties have increased its use in consumer products like cookware, showpieces, and stoves, which is expected to fuel demand in the future years. The stainless-steel market is driven by rising vehicle manufacturing, particularly in the Asia Pacific, the Middle East, and South America.
Except in China, the primary growth driver, the Q1 2020 output level was pre-COVID. Despite the massive rise in stainless steel production rates worldwide, multiple quarters with enhanced production rates are required to address the enormous supply-demand mismatches. According to MEPS data, the worldwide crude stainless steel output trend appears to be continuing. Following last year's production downturn, global output is expected to rebound sharply to around 55 million tonnes in 2021, marking an increase of more than 8% above the number for 2020. The key driver for this expected increase is China's vigorous manufacturing activity. Due to surging global pricing and government stimulus measures, Chinese steel producers have reacted fast to high domestic demand.

In reducing crude steel output in 2021, China has become a central stumbling point. Beijing's production dropped for the sixth month in a straight however the 6.8% reduction was an indication that things were returning to normal, compared to the 22% dip in November and the 23.8 percent drop in October.
Steel prices have risen roughly 3% since the beginning of the year, indicating a resurgence in Chinese steel production. On Thursday, the steel rebar was priced at 4,731 Chinese yuan which is about (USD 725.27) per tonne. Other steel-related commodities, such as iron ore and coking coal, have also gone up significantly since the start of 2021. On the Dalian Commodity Exchange, iron ore for March delivery was cited at 780-yuan tonne, up 14 percent year to date, while coking coal for March delivery was quoted at 2,349-yuan tonne, up around 30 percent year to date. China produced 1,032.8 million tonnes of crude steel in 2021, a 3% decrease from 2020, and its output fell to 86.2 million tonnes in December 2021.
The United States economy is forecast to increase by 16 percent year over year, but it will still fall short of the previous year's record. According to reports, Allegheny Technologies INC wants to depart the stainless-steel market in 2021, with worker strikes at a few of the company's locations is pre-assumably to continue. The EU is predicted to increase by more than ten percent this year, and MEPS has raised its production prediction for the EU to 7 million tonnes, citing good output levels early this year.
Indonesian production is predicted to rise 7.6% year over year, reaching more than 3 million tonnes in 2021. Despite substantial anti-dumping taxes on EU exports, local producers' output remains high. MEPS has lowered the projection for Taiwan to 890,000 tonnes, citing an extensive industrial fire at one manufacturer's Kaohsiung site as a major factor in exports being drastically reduced. India, South Korea, and Japan are likely to make up for the loss with double-digit percentage expansions in manufacturing.
India continues to be the world's second-largest producer. Based on the output from 64 nations that report to the World Steel Association (world steel), global crude steel production climbed 3.6 percent in 2021 to 1,191.9 million tonnes (mt), compared to a 0.9 percent dip in 2020. According to world steel's latest numbers, China, Turkey, and Brazil were the main drags; crude steel output declined 3% to 157.8 mt in December compared to the same month a year ago.