IOCL is Raising Ethylene Capacity by 13 Percent at their Panipat Refinery from January 2023 Onwards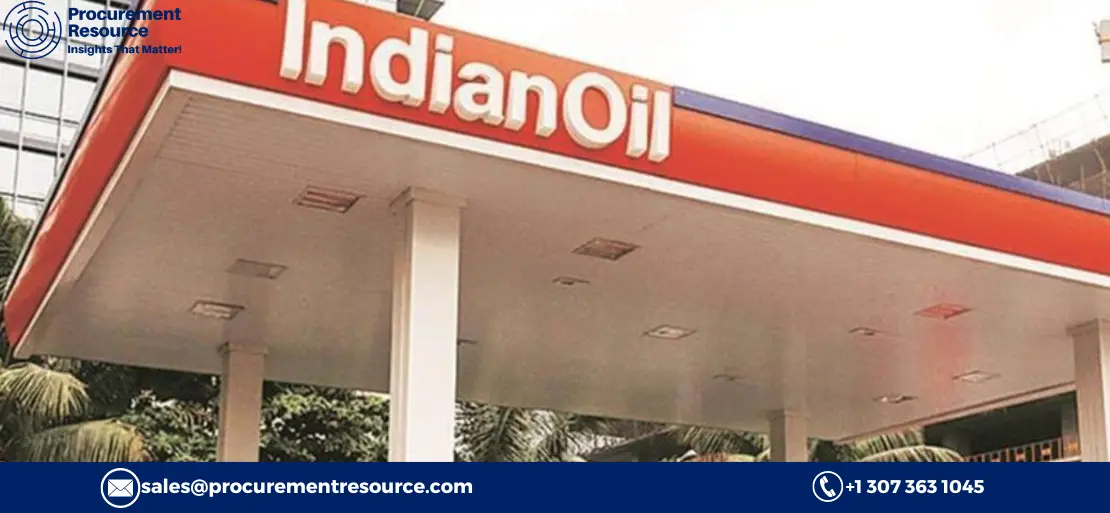 The Indian oil corporation is raising ethylene capacity by 13 percent at their Panipat refinery from January 2023 onwards. The maintenance schedule for Indian Oil Corp's 300,000 barrels per day facility (BPD) Northern Indian refinery Panipat would shut down a naphtha hydrocracker for around 80 days and about half of its crude operations for about a month.
Request Access For Regular Price Update of Ethylene
According to the sources acquainted with the plan, the naphtha cracker at its Panipat plant will be overhauled beginning on Monday with the goal of increasing its ability to produce ethylene. The cracker uses roughly 2.3 million tonnes of naphtha each year and generates 857,000 tonnes of ethylene.
Reconstruction to Increase the Annual Ethylene Production Capability of the Naphtha Cracker at Panipat Plant

The renovation will result in a 13% increase to 970,000 tonnes in the cracker's yearly capacity to produce ethylene and a decrease in polypropylene production. Besides, as per the sources, the state-run IOC also intends to shut down half of its 300,000 barrel per day (BPD) Panipat oil refinery for a month-long maintenance period beginning from around October 26. A hydrocracker, diesel desulphurizer, and a few other secondary facilities will be shut down by IOC in addition to the 150,000-BPD crude distillation unit (CDU) for maintenance.
At the IOC plant in Panipat, the naphtha cracker uses around 2.3 million tons of naphtha per year and generates 857,000 tonnes of ethylene.
In spite of decreasing regional margins and increased domestic petrochemical consumption in India, IOC does not intend to reduce cracker runs or prolong the shutdown period. India consumes nearly a third of the world's average amount of petrochemicals per person.
Due to weak petrochemical demand in the area, particularly in China, Asian refiners have been struggling with low naphtha cracking margins. However, after being locked in discounts for a while, the cracking margin for naphtha against Brent crude oil reversed to a premium of USD 2.15 per tonne.
Due to the demand slowdown, the Indian Petrochemical Industry Witnessed a Critical Shock Wave during Quarter 4

To stop the spread of COVID-19, the Indian government implemented a stringent national lockdown, which severely impacted trade, logistics, and practically all industrial operations throughout the country.
Due to pressure from a lengthened ethylene supply and declining demand, ethylene prices in India fell to record-breaking lows in the final quarter of FY20. Additionally, a severe drop in crude oil prices caused a further reduction in the value of the feedstock naphtha, which reduced ethylene margins.
Read More About Copper Prices Production Cost Reports - REQUEST FREE SAMPLE COPY IN PDF
Domestic refiners including RIL, IOCL, and Haldia were obliged to temporarily shut down their ethylene crackers due to declining polyethylene demand and rising stockpiles. In order to deal with excess inventory during the pandemic crisis, the Gas Authority of India Ltd (GAIL) announced in April this year that its 400KTPA Polyethylene (PE) plant at Pata in Uttar Pradesh would temporarily shut down.
However, several refiners increased their plant operating rates by Q1F20 to make up for losses incurred by doing away with lockdown restrictions and restarting downstream sectors. In addition, the government's emphasis on increasing domestic production and incentives like waivers of import duties for cheaper feedstocks are likely to give the Indian ethylene industry a boost in the years to come.
As per Procurement Resource, from January 2023 onward, the Indian Oil Corporation will increase the ethylene capacity of their Panipat refinery by 13%. A naphtha hydrocracker would be shut down for about 80 days, and almost half of the refinery's crude operations would be suspended for about a month, according to the maintenance schedule for Indian Oil Corp's 900,000 barrels per day facility (BPD) in Northern India.