Jet Fuel Prices In South East Are Likely To Rise By 10-15 Percent In Q1 Of 2023 Despite Covid-19 Concerns In China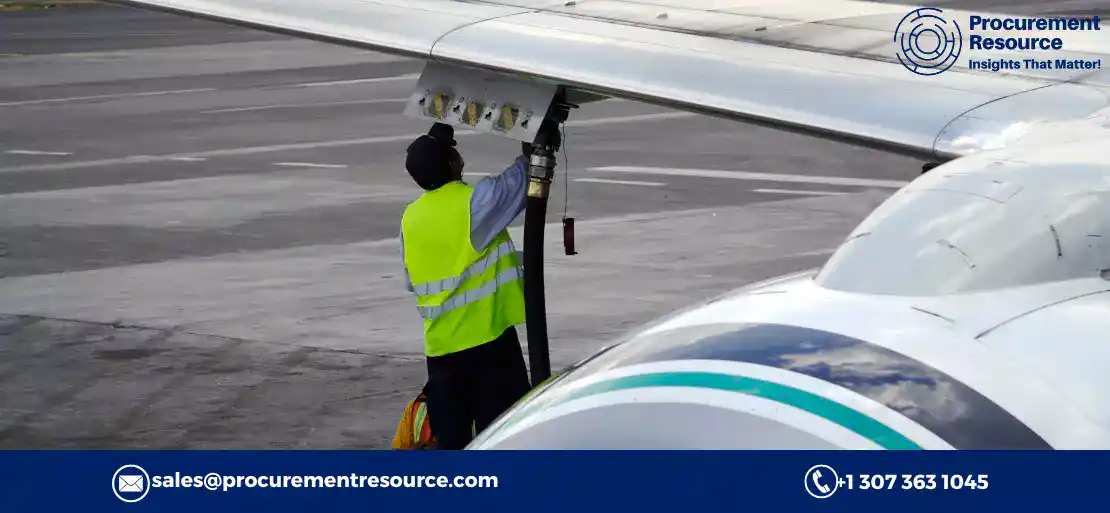 The Asian Jet Fuel All Set for A Rough Ride In 2023 Despite Some Relief from China

The reopening of flights in the top jet fuel consumer in Asia, China, is expected to give a hefty propulsion for a demand recovery for aviation fuel all-over Asia in 2023; however, the ride could be a little bumpy.
Jet fuel will likely be the last to bounce back out of the many oil products to pre-COVID demand levels across Asia since nations have several rules on the reopening of borders and quarantine steps that could deter travellers. A complete comeback in the consumption of jet fuel will boost the margins of refiners in Asia and crude demand further, raising prices globally.
Request Access For Regular Price Update of Fuel Oil
The COVID-19 restrictions were relaxed by China in early December, encouraging airlines to add additional domestic flights.
During the week of December 18, the operating flight numbers in China were up by 41.7 percent from last week to 51,000, as per Variflight data.
The domestic air passenger volumes increased to 5.137 million for a second consecutive week, which is up by 39 percent from last week, although it was still lower by 13 percent compared to last year.
That resulted in a 75 percent rebound, or around 170,000 barrels each day (bpd), in the jet fuel demand in China during the past two weeks, as per Kayrros data.
The demand surge ought to carry over in the next year. It is anticipated by the International Energy Agency that the demand for jet fuel in China will increase by 43 percent in 2023 compared to last year to 701,000 bpd, as per the latest monthly report, although this would still be lower than 2021's 733,000 bpd consumed.
Chinese jet fuel demand is crucial for changing fundamentals, according to the spokesperson at Formosa Petrochemical Corp, KY Lin, the leading fuel exporter in Asia.
The growth in Chinese jet travel is a key segment in a wider jump all-over Asia that can further the consumption of fuel in 2023.
In the first half of December, the planned airline capacities from the northeast and southeast Asia increased by 22 percent and 73 percent, respectively, as per OAG, the global travel data provider propelled by holiday travel and as many other countries reopen their doors to travellers.
So far, refiners that are export-oriented, South Korea and Taiwan, have sold their 2023 supplies of jet fuel at premiums of USD 2-USD 3 a barrel, exceeding the Singapore benchmark prices, up by around 50 cents a barrel or less for supplies of 2022, showcasing a positive outlook for demand in Asia, stated a Singapore-based trader.
Unpredictability

China aimed at increasing the flight numbers and reinstating the nation's standard daily passenger volumes to 70 percent of 2019 levels by January 6, as reported by Caixin, a financial news outlet, quoting a document by the aviation regulator.
Despite that, several COVID-19 infection wave forecasts in the most populous country in the world could deter tourists and hinder a complete recovery in jet fuel demand over the short term, stated some China-based fuel traders.
A complete recovery depends on the resumption of international flights that consume more fuel.
In addition, in case the increasing domestic demand for the fuel finally materialises, it might direct the Chinese majors to constrain exports, according to FPCC spokesman KY Lin.
State refiners improved exports of fuel after Beijing suddenly allotted a big batch of quotas in October to augment its economy, as opposed to a backdrop of healthy jet fuel cracks.
Read More About Fuel Oil Production Cost Reports - REQUEST FREE SAMPLE COPY IN PDF
The jet fuel exports in China soared over 1 million tonnes each month during the September and November period, nearly 50 percent higher compared to the monthly average during the January-August period, as shown by customs data.
According to the article by Procurement Resource, the prices for jet fuel are set to rise in Asia. As the biggest consumer of fuel in Asia is China, the reopening of flights after the relaxation of travelling restrictions helped bounce back the flight numbers. However, several COVID news and forecasts could deter tourists and hinder a complete recovery in jet fuel demand.