Northeast Asia Synthetic Rubber Contracts were Settled with an Increase of 3-5 Percent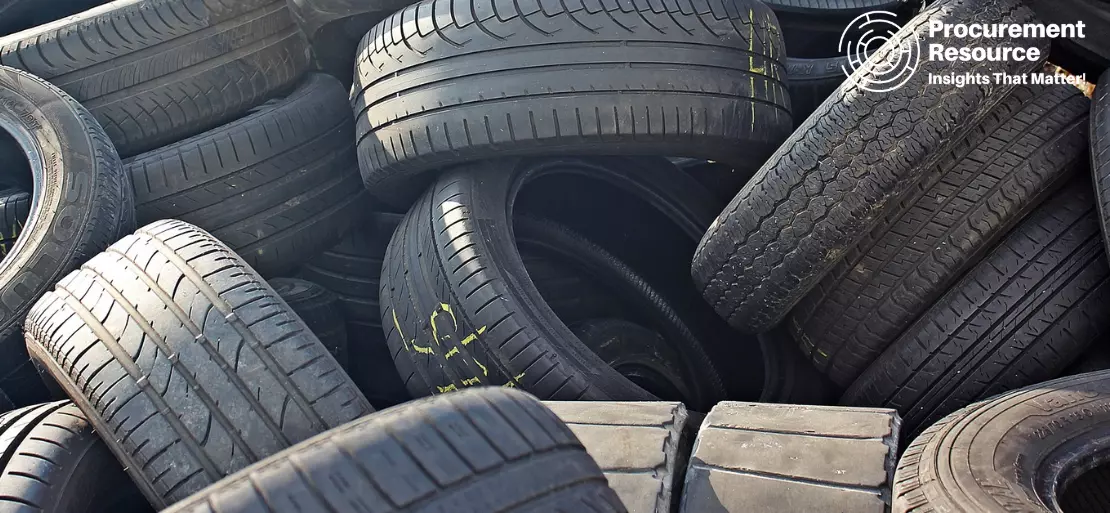 Contracts for synthetic rubber in Northeast Asia were settled with a 3-5 percent increase. After two months of being under selling pressure, rubber futures in the far East Markets closed higher during the trading week, which ended on September 23, 2022, representing the second consecutive week of improvement.
According to Tokyo Stock Exchange JPX's most recent NR trading bulletin, China's SHFE and INE futures jumped 1.4 percent and 1.8 percent respectively, while OSE rubber futures in Japan increased by 2 percent despite fewer trading days.
Request Access For Regular Price Update of Synthetic Rubber
SICOM futures were traded in Singapore within a narrow price range, and they enclosed a little higher. Additionally, market confidence was enhanced by a second economic stimulus plan that is anticipated to be announced in China on October 20, 2022.
According to the JPX report, premiums of SIR20 for FOB deliveries in the physical rubber market decreased to roughly USD 0.05 per kg.
Due to the high costs of raw materials, producers continue to face challenging circumstances. SCR WF/RSS stocks grew by 8,875 tonnes at China's exchange warehouses, while TSR20 stocks sharply decreased by 7,439 tonnes.
In a response to rising production costs, Zeon Corp. raised its selling prices for synthetic rubber and other elastomers. The Japanese supplier announced the price increase for emulsion styrene butadiene rubber (ESBR) prices by USD 0.7 per kg (Yen 25 per kg,) polyisoprene rubber (IR) prices by USD 0.31 per kg (Yen 45 per kg), butadiene rubber (BR) prices by USD 0.28 per kg (Yen 40 per kg), nitrile butadiene rubber prices by USD 0.14 per kg (Yen 20 per kg), hydrogenated nitrile rubber (HNBR) prices by USD 1.04 – USD 1.73 per kg (Yen 150-250 per kg) and lastly polybutadiene rubber (PB) prices by USD 0.14 per kg (Yen 20 per kg).
The price change will take effect on October 15, 2022, according to Zeon, which also states that the rising manufacturing costs, including increased pricing for utilities, packaging, and raw ingredients are the primary driver for the surge.
Zeon Corporation raised prices for Thermoplastic elastomer SIS Quintac by USD 0.35 per kg (Yen 50 per kg) and isoprene monomer by USD 0.21 per kg (Yen 30 per kg) respectively and will be effective by October 21, 2022.
Read More About Synthetic Rubber Cost Reports - REQUEST FREE SAMPLE COPY IN PDF
Due to the revision of prices this spring, fuel prices have increased significantly, and the prices of secondary raw materials and distribution costs are also increased. As per market experts, the prices will rise further in order to maintain a steady supply of the goods because these manufacturing costs are outside the realm of self-help initiatives.
According to Procurement Resource, the trading week that ended on September 23, 2022, saw rubber futures in the far East Markets close higher after two months of selling pressure, marking the second straight week of growth. The SHFE and INE futures in China gained by 1.4% and 1.8%, respectively, according to the most current NR trading data from the Tokyo Stock Exchange JPX, while the OSE rubber futures in Japan increased by 2% despite fewer trading days. Zeon Crop. reports that the price rise will go into effect on October 15, 2022, and that the main cause of the hike is growing manufacturing costs, including higher prices for utilities, packaging, and raw materials.