Persistent Supply Disruptions Will Lead to Another 4-6% Increase in Prices of Aluminium During the Month of November, 2022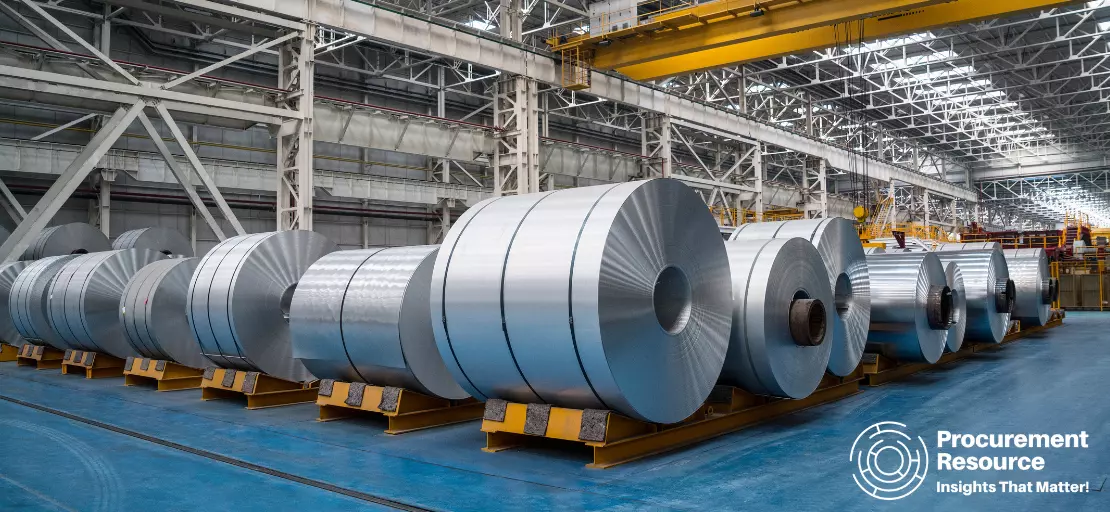 The rise in prices of energy, especially in Europe, is dominating the global headlines. It has impacted the base metal prices significantly on the London Metal Exchange as well as in physical spot premiums.
However, zinc and aluminium have been reacting to the energy crisis differently for the last few months, with aluminium's demand story outweighing all other factors.
There was a slight fall in energy prices on October 14, with the benchmark Natural Gas EU Dutch Title Transfer Facility (TTF) price at EUR 145.15/Megawatt Hour, the lowest since July 1 compared to the August 26 peak price of EUR 339.20/MWh.
In spite of the slip, market fears persist regarding a further possibility of disruption in the supply chain, specifically after the recent Nord Stream Pipelines explosions.
Aluminium
As aluminium is the most energy-intensive base metal, it has been caught in the middle of Europe's energy situation, encountering significant production curtailments along with weak demand.
According to a trader, aluminium's situation is bad, and if focused on the production [in Europe], around 50 percent has been reduced.
In the last year, production cuts for aluminium have been witnessed at Hydro's Slovalco smelter in Slovakia, Alcoa's San Ciprian in Spain and at Romanian producer Alro.
The initial smelter cuts during 2021 did not support the aluminium premiums and tightening the spot market pushed premiums to all-time highs.
Request Access For Regular Price Update of Aluminium
However, over the last few months, the most recent cuts in production have contributed in no way to stop the newest abrupt decline in premiums as a result of plunging demand.
Currently, the critical factor is demand. The latest cuts in production at Hydro's Karmøy and Hydro Husnes aluminium plants in Norway were caused by demand and not because of the energy crisis.
Even if only 50 percent of primary aluminium production capacity in Europe has been reduced in the past year, the latest demand drop has caused a stock build-up, forcing the need for firm actions, as per a source.
On April 29, P1020A premium, Fastmarkets' benchmark aluminium, in-whs dp Rotterdam, soared to an all-time high of USD 600-630 per tonne but has since dipped to around USD 290-330 per tonne, by approximately 50 percent as evaluated on Tuesday, October 18.
In spite of the indecision and concerns over the high costs of energy, there is a slight panic. There is sufficient metal, and the driver is in demand.
Consumers appear to be well stocked, and end-user demand that is faltering implies that the energy crisis is not the main driving factor for the aluminium market in Europe.
Read More About Aluminium Production Cost Reports - REQUEST FREE SAMPLE COPY IN PDF
As per Procurement Resource, the article concludes that the energy price rise, particularly in Europe, has had an impact on base metal prices. But zinc and aluminium have been reacting to the energy crisis differently. Aluminium's currently in a terrible spot due to a demand drop leading to a build-up in stock. As consumers appear to be well-stocked and the demand from end-user is faltering, it indicates that the energy crisis is not the main factor affecting the aluminium market in Europe.