Propane and Butane Prices are Likely to Remain Volatile During Winter Season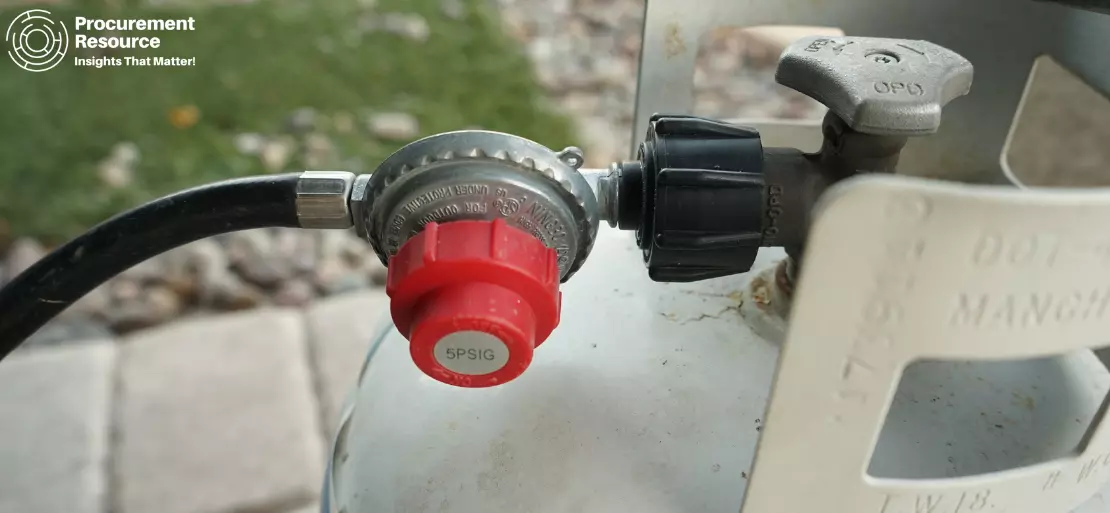 As the "build season" for the liquefied petroleum (LP) approaches the end, significant changes can be witnessed since the update in mid-summer. While the grain-drying winter looms, the current United States propane inventory is undergoing changes.
Inventory builds were dull up until around eight weeks ago. Compared to then, it has been witnessed that inventories are rapidly increasing while prices collapse.
Request Access For Regular Price Update of Propane
According to the United States Energy Information Administration report on October 26, the United States owned 86.8 million barrels. That analysis is 18 percent ahead of this week previous year and 3 percent ahead of the five-year average on total United States inventory. The results of the previous reading came to be 1.8 million barrels each day. This summer has seen very strong exports, but the gap can be closed with the help of higher United States production.
The total Padd 3 (Gulf Coast) inventory was reported at 48.5 million barrels. This is ahead of this week last year by 37 percent and ahead of the five-year average by 7 percent. It was reported that Padd 2 (Midwest) inventory stood at a total of 24.7 million barrels, which is behind this week last year by 1 percent and behind the five-year average by 7 percent. Although the total inventory looks better, it can be seen that the Midwest is grappling to keep up.
During the initial three months of summer, pricing at both hubs traded in a moderately tight range.
Around July, LP began to dip downwards and continues to remain there. Fortunately, the issue this year was not backwardation as it was in 2021. Hence, spreads made it more profitable to store products for producers instead of selling them.
LP fundamentals have not only helped lower the propane prices, but another factor was also the dip in crude prices. Since its early highs in 2022, crude has significantly dipped. Apart from the volatility, there has been a double in prices of natural gas, as well as a cut in half again, all in around three months of trading.
Around the time of the report, in comparison to the previous year's 70 percent, propane was valued at 42 percent of crude. Closing the gap today would imply an increase in propane prices by 50-60 cents. It is uncertain if the discount will prevail as an election and possible recession approach together all during the winter heating season.
For the upcoming heating season, it is being forecasted by Energy analysts that a five percent increase in the prices of propane is anticipated. Executive director of the Minnesota Propane Association, Dave Wager, stated that propane is used for heating by about 12 percent of Minnesota homes and farms.
It has been forecasted by Federal officials that a ten percent hike in electricity and a 28 percent increase in natural gas will take place. He added that many buyers of propane could lock in prices with their supplier in order to dodge spikes in the winter.
Propane Price Protection this Winter
Prices for propane declined nearly 19 percent in the course of September month and dipped even further in the first few days of October. Though prices have somewhat recouped however, it might still be a good time to purchase price protection for the coming winter and perhaps ahead of it.
There are many reasons for considering price protection, but the simplest is that if propane can be bought at a lower price than what was paid the year before, then one should take advantage. Disregarding the reasons for buying prices for propane could still drop further. Once the decision to get price protection is made either by pre-buying, storing, or using swaps, there will not be a risk of falling prices.
Read More About Propane Production Cost Reports - REQUEST FREE SAMPLE COPY IN PDF
As per Procurement Resource, as a result, the total propane inventories are driving the industry to be more comfortable compared to earlier in the year. But other factors contributing to the situation could also turn pricing on a dime. It is expected that volatility will persist in the foreseeable future, and lower prices will relax to reliable supply.