PVC Suspension Resin Prices have Reduced by USD 50.19 (INR 4000) per MT from September 14 Onwards in India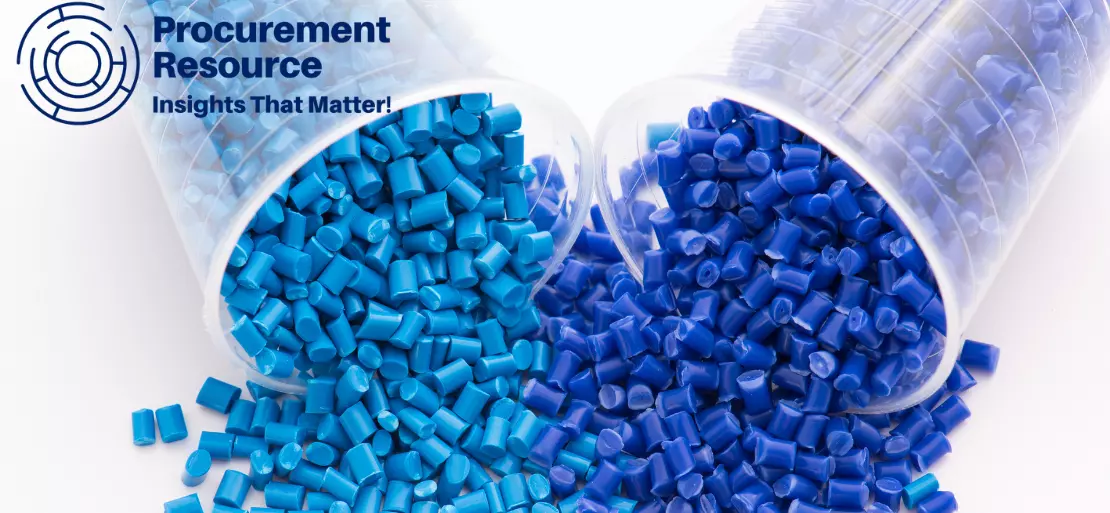 From September 14, 2022, polyvinyl chloride (PVC) price in India will decrease by USD 50.19 (INR 4000) per metric tonne (MT). There will be discount of USD 25.09 (INR 2000) per MT for taking of >= 10% < 12% of adjusted APPQ and a discount of USD 38 (INR 3000) per MT for taking >= 12% of undiscounted APPQ. These discounts will be based on the amount that will be over and above 3 percent of APPQ.So, for instance if PVC purchasers take 10 percent of APPQ they would receive USD 25.09 (INR 2000) per MT on 7 percent.
The PVC resin and its by-products business aspects have shifted significantly in India over the previous three months since the customers and the stockists refrained from new contracts in the middle of anticipations of price drops on the basis of a probable decrease in the import taxes.
During the week beginning from September 12, 2022, even though there has an increase in the PVC futures on the Dalian Commodity Exchange in China and elevated challenging energy price, the PVC rates were evaluated lesser in Asia. According to an unidentified source, the downfall in the prices was prompted by lesser amount of import agreements from the international suppliers. In the meantime, Formosa brought down its deal with Asia for October 2022 in comparison with earlier price amounts offered.
Request Access For Regular Price of Polyvinyl chloride (PVC)
The Indian protection duties prospects on Chinese PVC and the upcoming Asian holidays during the mid-Autumn festival might initiate a leading Taiwanese manufacturer to postpone the release of its October 2022 valuation by a week or two. For the time being, both Indian and other Asian import markets are noticeable due to its insistently sluggish demand which indicates further downfall in prices in the upcoming months.
Before the Union Budget for the fiscal year 2022-23 (April – March) that was held on February 01, 2022, Indian PVC suppliers opted to completely finish off their current stocks prior to arranging for fresh orders. On the contrary, the buyers have been ordering PVC based on their current requirement so that they are able to benefit from the lower taxes, since commonly tax advantages in polymers are instantly handed over to the customers.

The Indian manufacturers are continuously decreasing the prices of PVC resins nearly every week following to reaching a record high price of INR 161.84 per kg on October 14, 2021. In January 2022, the PVC resin price in India was estimated at INR 132.85 per kg, observing a decline of 18 percent.
In their pre-Budget proposal, numerous business organisations, requested the Union Finance Minister Nirmala Sitharaman to lower the PVC import taxes and offer an equity to the Indian plastics mainframes.
Read More About Polyvinyl chloride (PVC) Production Cost Reports - REQUEST FREE SAMPLE COPY IN PDF
Meanwhile, a leading manufacturer from Taiwan has presented its PVC resin suspension quality at the USD 900 per MT amounts, for a consignment in October 2022. Besides, a South African producer has extended its PVC resin suspension quality at the USD 920 per MT quantity for delivery in October 2022, LC at the spot.
To reiterate, in both India and China, the import rates are presently at two-year slumps since the markets have been through a discourage state owing to the consistently low demand. The PVC K67 import prices of total origins in India were evaluated at USD 10 to USD 20 per tonne lesser as compared to the previous week at USD 920 to USD 1000 per tonne, CIF, based on cash.
According to Procurement Resource, the India PVC rates will decline by USD 50.19 (INR 4000) per metric tonne (MT) from September 14 onwards. Because of the Indian protection taxes on Chinese PVC and the forthcoming Asian vacation time in the middle of Autumn festival may introduce a key producer from Taiwan to suspend its release of October 2022 assessment by a week or two. At present, the Indian and other Asian import markets are facing continuously low demand which suggests additional lowering of prices in the coming months.