European PVC Suspension Grade Prices Witnessed a Drop of USD 90-100 and Trading at USD 1050-1080 per tonne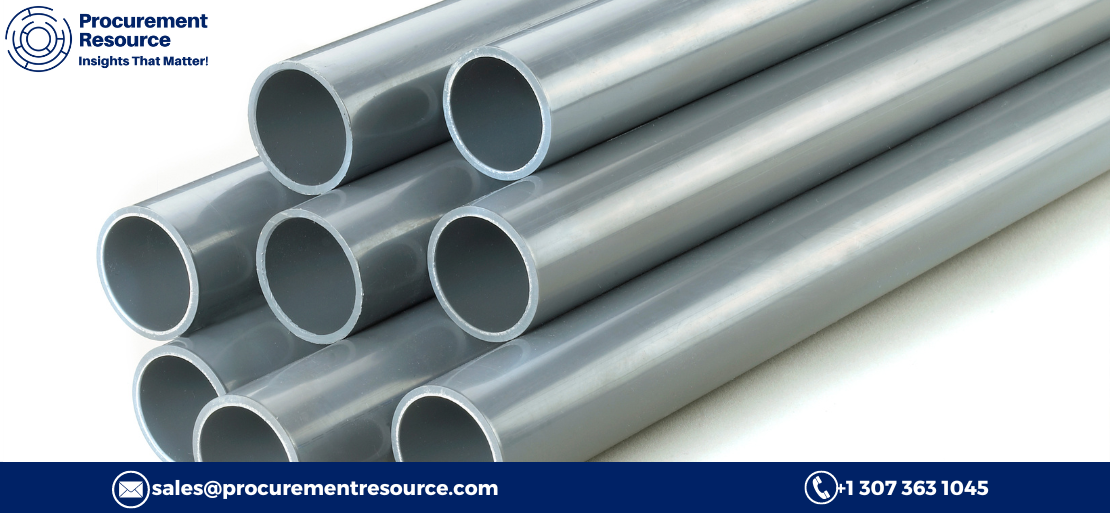 PVC Downturn Continues for the 7th Month; Prices Are Yet to Reach the Pre-Pandemic Levels in Europe

The prices for Spot PVC continued to extend their losses in November, disregarding the USD 36.31/tonne (EUR 35/tonne) higher ethylene settlement. In spite of the rollover attempts, in the beginning, the majority of deals will likely be finalised lower since aggressive imports and demand destruction overpower higher production costs and run rate cuts. However, prices on a regional level remain well over the rest of the globe and pre-pandemic levels.
PVC Stays Well Over Pre-Pandemic Levels

Regional PVC markets have held on tight to unprecedented levels, even though the weekly basis averages of spot PVC K67-68 prices experienced a loss of about 15 percent since the downtrend commenced in May. Compared to October 2021, prices dipped to their lowest levels, but it goes without saying that the overall levels remain above their pre-pandemic average. This was due to a record increase of 200 percent in spot prices between June 2020 and April 2022.
Request Access For Regular Price Update of PVC
In actual fact, this highlights that Europe continues to stay isolated, hovering well higher than other global markets, which moved back or past the pre-pandemic levels.
PVC prices in Europe stayed below the USD 1037.79 per tonne (EUR 1000/tonne) FD level, for the most part, glancing at the historical data, whereas prices for spot K67-68 were, on average, around USD 1,660.46 to USD 1,764.24 per tonne (EUR 1600-1700/tonne) FD level during November.
Based on prices, deals indicated dips of around USD 72.67 per tonne (EUR 70-80/tonne) due to the deteriorating demand outlook and contrary market dynamics as of mid-November. As happened in October, the exclusion of witnessing more significant drops for extra quantities is not there. Still, negotiated volumes were negligible as buyers are either secured or are bracing themselves for revised declines.
A few regional suppliers made quick downward adjustments in their contract customers, seeing that 2023 contract negotiations are on the way. The prevalent contract levels were still unjustified from a wider perspective.
Supplies Exceed Demand

In spite of production hiccups, supplies remain comfortable across the region. On top of that, recently attractive prices of caustic soda helped yield more PVC output. That means the total supplies exceeded demand even though the persistent weak global PVC markets upturned capacities.
Producers sit on increased stocks, which remained at elevated levels. Inadequate order entries keep them from procuring raw materials maintaining stocks as low as feasible before the end of the year.
A recovery in demand has yet to emerge in any sector this year, which will probably be the case in early 2023. According to several participants, the demand outlook for Q1 looks negative.
Imports Witness 3-Digit Levels, Forming a Massive Disparity Between Locals

The main culprit behind the downtrend was not demand destruction. Offers of import with late shipment terms appeared at 3-digit numbers, taking away the buyer's interest in local PVC to a consequential level. To be exact, US and Egyptian prices have been somewhat aggressive.
Prompt prices in Italy and West Europe were last noted at about USD 1,764.24 to USD 1,869.21 per tonne (EUR 1700-1800/tonne) and USD 1,660.46 to USD 1,764.24 per tonne (EUR 1600-1700/tonne) FD. For delivery in January-February, US PVC K67 and K64-65 were reported at about USD 934.60 to USD 986.53 per tonne (EUR 900-950/tonne) CIF.
Read More About PVC Production Cost Reports - REQUEST FREE SAMPLE COPY IN PDF
The difference between local and import offers stands at USD 727.02 to USD 830.88 per tonne (EUR 700-800/tonne), far from the gap of USD 103.81 to USD 207.63 per tonne (EUR 100-200/tonne) that occurred during the same time of 2021.
Players Debate How Things Might Turn Out

According to most of the player's prices of PVC have additional room for extra drops, including lengthier supplies, aggressive imports, and unpromising demand projections. Negotiations for the contract remain in limbo as well because of the same factors. Some players anticipate the prices for local PVC to witness substantial corrections to match with the rest of the world and import prices. Among them, one hinted that they did not purchase US material because they hoped local prices to reach these levels in February.
Procurement Resource article concludes that the prices of PVC are witnessing a bearish market sentiment for the year's seventh month and are yet to reach pre-pandemic levels. The supplies have remained stable despite the production issues and low demand. The main reason affecting the prices did not demand destruction but import offers (US and Egyptian costs have been somewhat aggressive) of 3-digit levels that took away the interest of buyers. However, players are predicting that the prices might be corrected to match the rest of the world's levels.