PVC Prices In The USA Are Likely To Witness An Upward Trend In H1 2023 After Moderation In Inflation And Lower Supply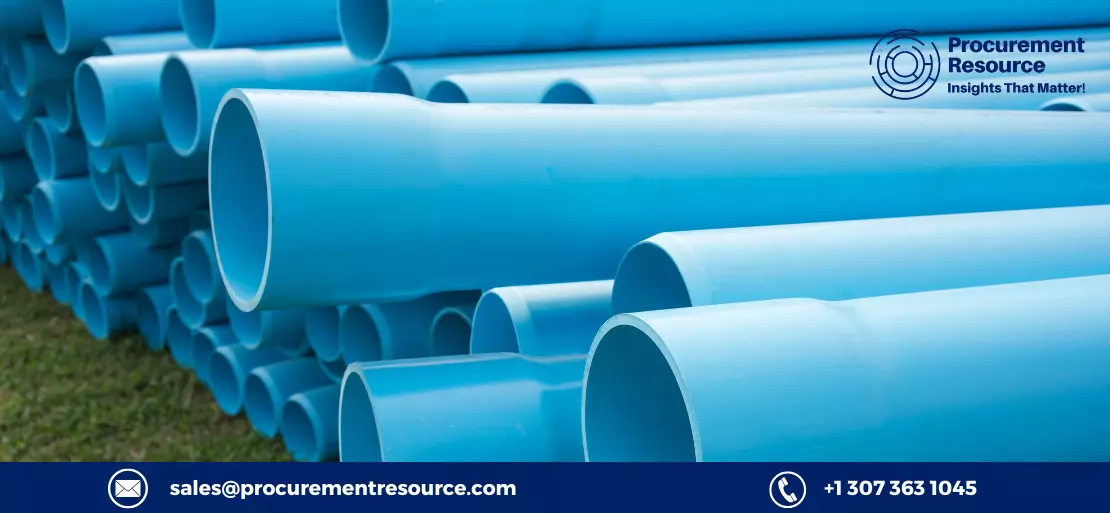 The Prices Of US PVC Increase, And Demand Recovers In 2023

The market for US polyvinyl chloride (PVC) might recover in terms of prices in 2023 following months of jittery monthly contract prices, even when the rising interest rates, along with inflation, create a pressure in home construction.
The contract prices for PVC dipped from 96.5¢/lb, which is almost a six-year high, to 70.5¢/lb in the previous six months after the PVC market experienced a weak housing market, sluggish global demand, and a major material oversupply.
However, in spite of the restraining factors at play in the present market, the market players have many explanations as to why prices could swing upward in the approaching year.
Request Access For Regular Price Update of polyvinyl chloride (PVC)
The primary factor adding to the current price drops is weak domestic demand. The aggressive spikes in interest rates by the Federal Reserve to suppress inflation close to the earlier four-decade highs this year have exceeded the doubled 30-year mortgage rates in the last year, hampering the housing demand and damaging builder confidence as well as new construction projects.
However, as per the latest data, it is seen that inflation is finally starting to ease. Taking this into consideration, the Fed on 14 December raised its rate of target lending by 50 basis points following four straight 75 basis point gains.
However, it signalled that it was en route to ending its hikes the following year, as it predicted the economy would be almost stalling in 2023.
With respect to the high lending rates, prices of houses have dipped for many months in a row from the year's beginning highs, and several purchasers anticipate further declines in the close term.
In addition, drops in demand for PVC have at least been partially fueled by purchasers waiting out for better prices, which are starting to appeal again even as the majority of buyers remain cautious.
A few PVC producers saw the broad market demand as a little subdued owing to these factors and anticipate an uptick in ordering as buyer inventories have significantly shrunk.
There are anticipations as well among a few producers that as inflation steadies and consumers in the US adapt; the adverse economic impact will be reduced.
However, the home restoration and remodelling sector have suffered more during the recent months as consumers have pulled away from big-ticket expenditures after many years of investment by average Americans.
However, other PVC sectors not entirely related to housing construction are functioning better, like wire or film and cable.
Others pointed at sectors such as conduit and pipe doing relatively well because of the municipal and public infrastructure work, which is set to grow with a grant from the bipartisan infrastructure law for the upcoming few years.
Another main factor driving the latest price drops was an oversupply within the market in the US. Fully integrated chlorovinyl producers have been operating well even while PVC demand falls to benefit from strong caustic soda prices.
However, prices of caustic are not anticipated to stay high indefinitely. Players are expecting the price to relax during the approaching months, which will lead producers to refocus the PVC supply balance in the production chain.
This major gap between domestic and export prices has also set downward pressure on the prices in the US. For example, domestic prices were at around USD 1,550/t in November last year, whereas the export range is many hundred dollars below that.
However, traders and exporters have stated that export prices might rebound in 2023. The Indian and Chinese demand has rebounded in the latest weeks, with US prices already aggressive in both nations.
Read More About PVC Production Cost Reports - REQUEST FREE SAMPLE COPY IN PDF
In addition, the high costs of energy and production in Europe will turn cheaper and imported US PVC will be appealing.
According to Procurement Resource, the article states that the prices for polyvinyl chloride (PVC) in the US will recover after months of declining monthly contract prices, even as factors like rising interest rates, along with inflation, pressure home construction exist.