Rio Tinto and the Tasmanian Government Signed a New Alliance at Bell Bay Aluminium Securing the Region's Long-Term Viability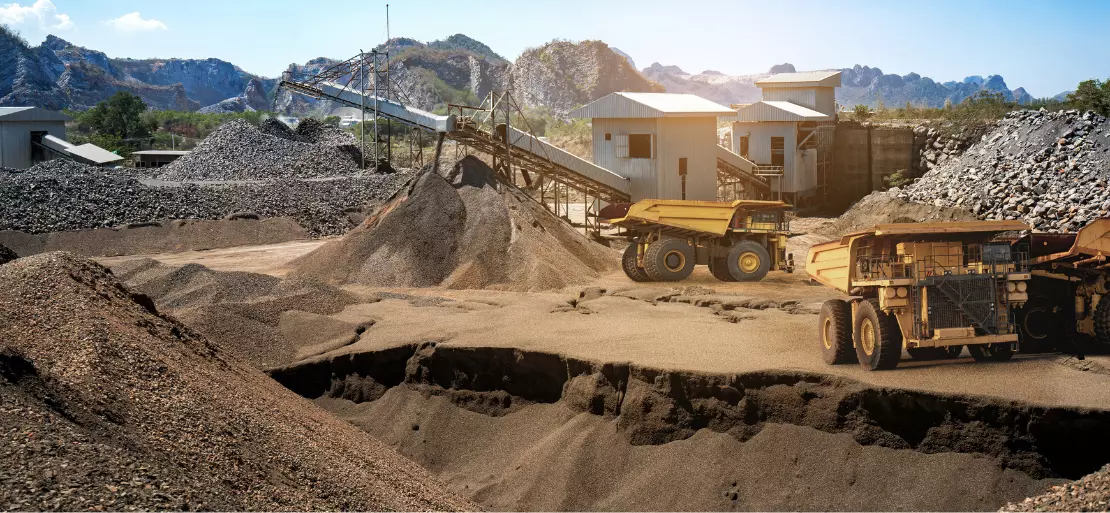 Rio Tinto is a mining, smelting, and refining company with sales offices, data centres, research and development labs, and artificial intelligence. Their geologists travel to the most remote parts of the planet and the marketing departments ensure that their critical supplies satisfy clients' needs all over the world.

The transition to a low-carbon future presents us with a once-in-a-lifetime opportunity to grow and play a critical part in addressing this global crisis. Rio Tinto has a huge carbon footprint, with significant scope 1 and 2 emissions and considerable indirect scope three emissions.
The company also makes a large-scale transition to renewable energy, electrifying everything that can electrify, collaborating throughout its entire value chain, and speeding the development of new technology.
Aluminium is a lightweight, silvery-white metal and is pliable and malleable. It has good thermal conductivity, low density is non-toxic, corrosion-resistant, and can be cast, machined, and moulded quickly. It is also non-sparking and non-magnetic and has the second-highest malleability and the sixth-highest ductility of any metal.
Because aluminium isn't solid on its own, it's usually combined with other metals to form alloys. Copper, manganese, magnesium, and silicon alloys are lightweight and durable metals. They play a crucial role in developing aeroplanes and other modes of transportation. They are frequently used in transmission lines, are less expensive than copper, and are nearly twice as good a conductor.
Rio Tinto, the world's largest mineral and metal company, and the Tasmanian State Government signed a new enterprise contract on February 21, 2022, at the Bell Bay Aluminium smelter, to work jointly to safeguard a stable and sustainable potential economy for George Town, the Tamar Valley region, and Tasmania.
The new alliance will work to improve economic growth and job creation in Tasmania and promote the Tasmanian Government's goal of doubling renewable electricity generation by 2040.
According to the Memorandum of Understanding (MOU), the Tasmanian Government and Rio Tinto will cooperatively assess the smelter's manufacturing capacity and electricity demand to develop new sectors and deliver more renewable energy in the region. Rio Tinto has also committed to investigating how it can further decarbonise Bell Bay Aluminium and future investment alternatives to ensure the smelter's competitiveness.
Tasmanian Premier Peter Gutwein and Rio Tinto Chief Executive Jakob Stausholm signed the MOU at the Bell Bay Aluminium plant. This MOU demonstrates their shared commitment to Tasmania's economic and industrial future and reinforces the State's renewable energy credentials, said Peter Gutwein. He added that Rio Tinto has been a symbol of the Tasmanian industry for 67 years, directly employing over 500 Tasmanians and indirectly using over 700. This deal reinforces Rio Tinto's long-term commitment to their state.
Jakob Stausholm stated that aluminium is crucial for the worldwide shift to a low-carbon economy. They were pleased about the contribution their Bell Bay smelter can make to this transformation and the region's future. They want to contribute to Bell Bay's robust and vibrant future, where they have lived for more than half a century and are actively engaging with the Tasmanian Government on a shared vision for the future.

According to General Manager, Bell Bay Aluminium has been a vital element of George Town and the northern Tasmanian economy for nearly 70 years. She added that the announcement made today is fantastic for their 514 direct employees and the hundreds of other Tasmanians and businesses who collaborate with them. Rio Tinto and the Tasmanian Government anticipate a bright and sustainable future for Bell Bay beyond 2025, which is a powerful endorsement.