Crude Oil Prices are Rising Once Again After Reports of the G7 Countries Agreeing to Put a Price Cap on Russian Crude Oil Exports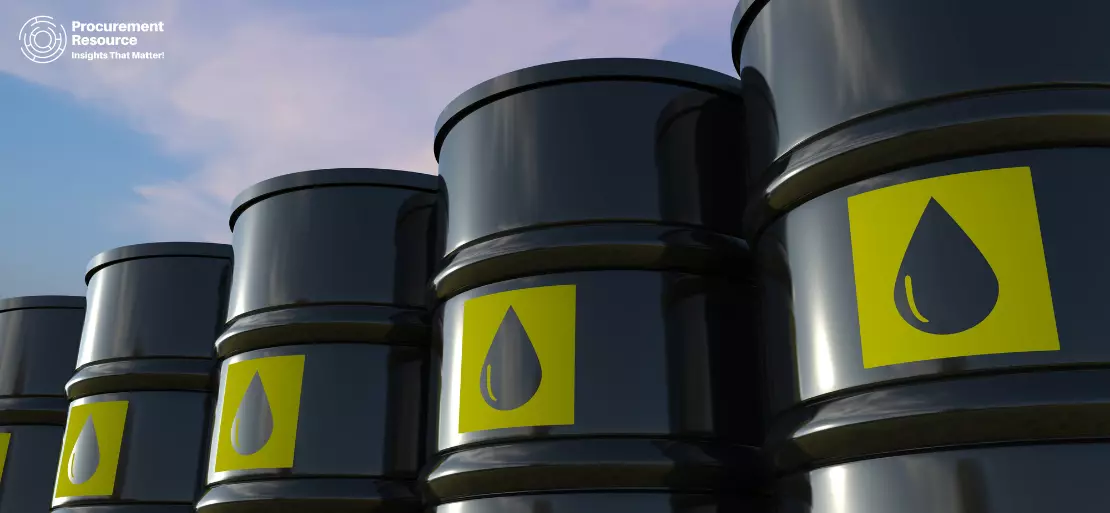 On Friday morning, Crude oil futures traded higher on reports that the G7 countries have agreed to put a price cap on crude oil exports from Russia.
On Friday, at 10 am, the Brent oil futures in January were at USD 95.41, higher by 0.78 percent, compared to December futures on WTI, which were up by 0.83 percent at USD 88.90.
On the Multi Commodity Exchange (MCX), crude oil futures of November traded at USD 89.62 (INR 7,347) during the first trading hour of Friday morning, compared to the prior close of USD 89.54 (INR 7,341), up by 0.08 percent. Futures for December were trading at USD 88.88 (INR 7,287) compared to the last close of USD 88.84 (INR 7,283), up by 0.05 percent.
Focus on Russian Revenues
Quoting sources, Australia and the G7 nations have decided to set a price when they conclude a price cap on Russian oil at the month's end.
Request Access For Regular Price Update of crude oil
The plan for the price cap asks for countries' participation to deny finance, navigation, insurance, and brokering, among other services, to oil cargoes priced above the price cap on crude and oil products.
Following its war with Ukraine, the purpose of putting the price cap is to reduce Russia's oil revenues. Yet, market analysts have stated their concerns over the efficacy of the cap as significant oil-consuming Asian countries in the world have not shown any sign of support for the offered price cap.
Yet, the increasing interest rates in the US and other economies hindered the upward price rate.
As per the previous report, the US Fed Reserve decided to spike the rate of interest in its meeting on Wednesday from 3.25 percent to 4 percent, accounting for a rise of 75 basis points, in order to control the country's inflation. Additionally, several different banks across the globe also followed in hiking their interest rates. Market analysts' sense that any more price hikes might result in a global economic slowdown which will impact the crude oil demand.
Guar Gum and Zinc Profit
Zinc futures for November traded at USD 3.14 (INR 257.40) on the MCX during the first hour of trading on Friday morning, compared to the last close of USD 3.09 (INR 253.55), up by 1.52 percent.
In November, guar gum contracts were trading at USD 114.82 (INR 9,413) during the initial trading hour on Friday morning, compared to the last close of USD 114.55 (INR 9,391), up by 0.23 percent on the National Commodities and Derivatives Exchange (NCDEX).
Steel long futures for November traded at USD 572.20 (INR 46,910) on NCDEX in the first trading hour on Friday morning, down by 0.68 percent against the previous close of USD 576.10 (INR 47,230).
Rise in Oil Prices Due to Stiff Supply
On Wednesday, the prices of oil rose, gaining momentum, while other risk assets sank after the fourth hike in interest rates this year by the Federal Reserve.
As refineries rushed to pace up activity prior to the winter heating season, another dip in U.S. oil inventories aided the market.
Read More About crude oil Production Cost Reports - REQUEST FREE SAMPLE COPY IN PDF
In spite of the dip in stocks, the oil market held its rally as the dollar rebounded following the statement by Jerome Powell, Federal Reserve Chair, who stated that it was too early to consider a halt in rate increases.
According to Procurement Resource, there has been another rise in crude oil prices following the decision to put a price cap on Russian oil by the G7 countries. However, the price cap is being doubted as major oil-consuming Asian countries worldwide have not shown any sign of support for the offered price cap.