Russian Oil Dominance in The Baltic Damaged by The Saudi-Polish Deal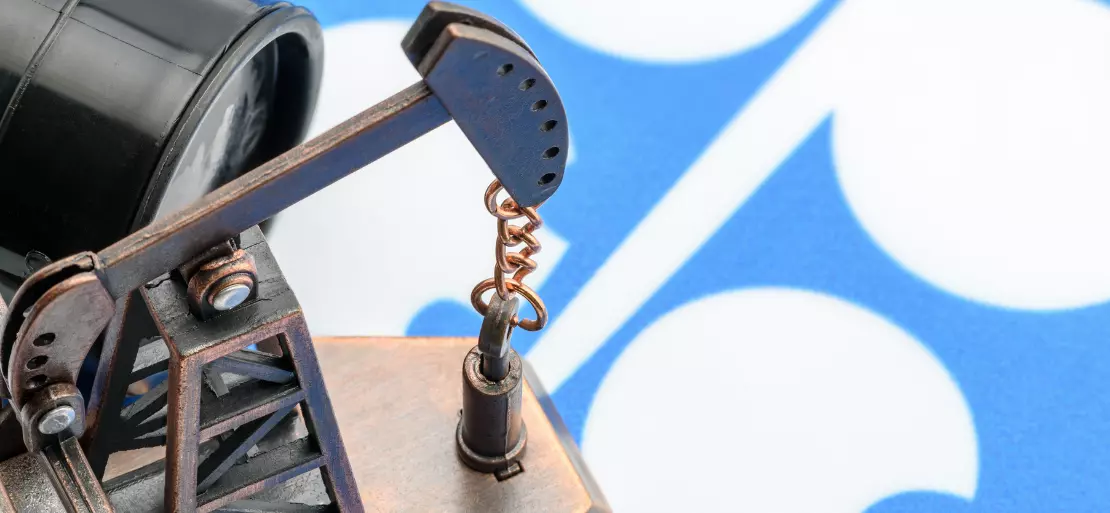 Saudi Arabia gained the OPEC's top producer control position by purchasing Polish refining assets. As a result, it now has over two-thirds of Poland's oil supply, diminishing Russia's power as it deals with regional tensions.
Poland has a long history of negotiating partnerships with alternative energy sources to limit its reliance on Russian energy supplies, and its resolve has intensified as ties have worsened.
Moscow and Warsaw have recently disagreed over the Nord Stream 2 gas project, which bypasses common neighbour Ukraine and a migration issue concerning another shared neighbour Belarus. Poland and Russia's relationship had already deteriorated over oil supplies in early 2021 when Poland was forced to cut its oil purchases from Russia due to a pricing dispute between Russia's Rosneft and Poland's PKN Orlen PKN.WA.
On January 12, the Saudi state oil giant announced that it had agreed to purchase a 30 percent share in Poland's second-biggest refinery and raise oil deliveries to PKN Orlen, the country's largest energy company, to 200,000-337,000 barrels per day (BPD). The Gdansk oil refinery has a capacity of 210,000 BPD, second only to the state-owned oil refinery in Plock, which has a total of roughly 270,000 BPD.
In an emailed response to the inquiry, PKN Orlen stated that they cherish their business partnerships with Russian partners and other suppliers of crude oil to their refineries. It said that they had no plans to discontinue business with Russian partners but refused to provide the specifics of the trade agreements. Likewise, Saudi Aramco stated that they could not offer additional specifics on the deal in response to an emailed request for comment.
Russia's Energy Ministry, Transneft, Russia's pipeline monopoly, and Rosneft did not respond to requests for comment on the same.
POLITICS VERSUS ECONOMICS
Poland is a significant oil user in the Baltics. Its PKN Orlen company possesses stakes in refineries in Lithuania and the Czech Republic, both of which have acquired Russia's flagship Urals crude.
According to calculations, if the contract is finalised, Aramco's oil supply to Poland will increase three to five times, meeting 50 percent to 70 percent of Poland's crude oil demand.
Although the logistics of shipping into the region could add to costs compared to importing Russian Baltic cargoes, Viktor Katona of independent consultancy JBC Energy said that medium sour Saudi crude is technically well-suited to Polish refineries configured to handle the Russian Urals, which is also acidic or high in sulphur.
Poland's goal of becoming self-sufficient from Russian supplies is essentially political, Katona said, adding that any reduction in spot purchases and market outlets would disadvantage Russian oil producers. He said that Saudi Arabia now supplies roughly 90,000 BPD of seaborne crude to Gdansk, Poland, compared to around 142,000 BPD of the Russian Urals delivered over the same route.
Poland's seaborne imports, including grades from the North Sea and West Africa, have increased. In contrast, quantities through the old Soviet Union's Druzhba oil pipeline to Poland have decreased, reflecting recent political and technical issues.
According to two industry sources and Eikon statistics, Russia will provide 120,000 BPD of oil via Druzhba in January 2022, down from 220,000 BPD in January 2021. Although, in the mid-2000s, the figure was as high as 500,000 BPD. According to two parties close to the Saudi accord, it was essential to Poland. Still, it was unlikely to affect internal politics inside the OPEC+ group, including the Organization of Petroleum Exporting Countries (OPEC) and other major producers, like Russia. While agreeing on the need to support prices through output agreements, Russia and Saudi Arabia continue to contend for market share. According to one of the insiders, they might teach the West a lesson in handling rivalry-based partnerships. On the requested anonymity, a source close to the deal stated, anyone may invest anywhere. However, the source noted Rosneft's 2017 investment in India's Essar, which also interested Aramco.