After a Sharp Decline in Global Crude Oil Prices, There Will Be a Windfall Tax Review on Oil Retailers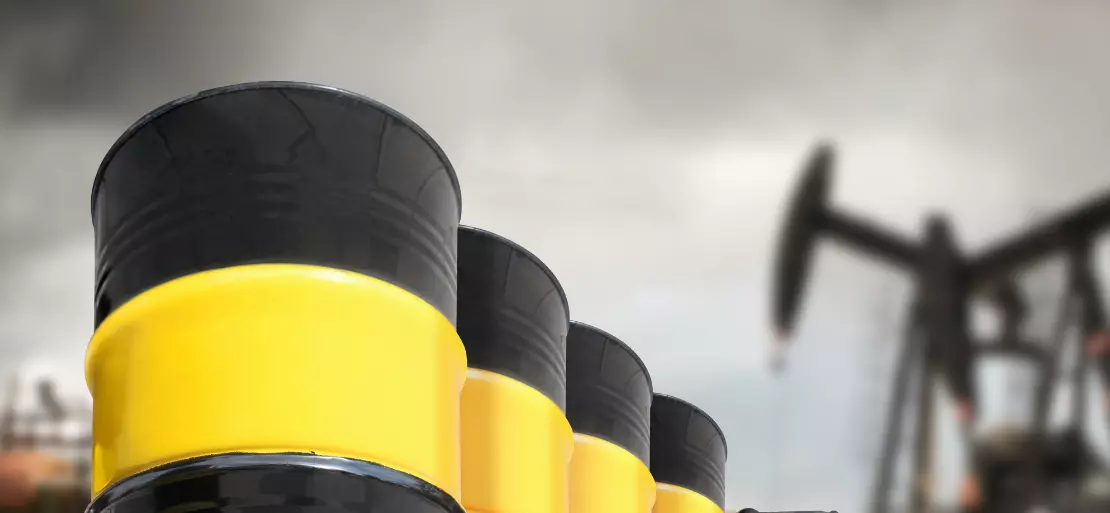 According to a report from Wednesday, a sharp plunge in the refining margins of diesel, petrol and ATF paired with a decline in the price of crude oil compared to its highs in June has negatively impacted the refiners' profit margins.
In an unexpected turn of events, the government-imposed export taxes on petrol, ATF, and diesel effective July 1. The numbers are (USD 12 per barrel or INR 6 per litre) with diesel (USD 26 a barrel or INR 13 a litre). With that, a windfall tax on local crude production (INR 23,250 per tonne or USD 40 per barrel) was also imposed.
At that moment, the minister of finance announced that the tariffs would be revaluated every two weeks.
Request Access For Regular Price Update of Crude Oil
The decline in prices of crude oil from prior record highs in June has resulted in a considerable drop in the distilling persists (or margins) in gasoline (petrol), diesel, and aviation fuel (ATF), according to brokerage CLSA.
It further stated that this results in doubts over the necessity of continuing the windfall tax implemented 2-3 weeks ago.
After the tax implementation, the realised spread on gasoline and diesel has plunged to almost loss-making levels. In contrast, the realised extended on crude and aviation fuel has plummeted below the 15-year standard.
Read More About Crude Oil Production Cost Reports - REQUEST FREE SAMPLE COPY IN PDF
Additionally, a USD 12 per barrel windfall tax reduces the realised refining spread to just USD 2 per barrel, which is almost a loss-making level. The diesel spread would only be USD 2 per barrel after the USD26 per barrel export tax.
Government representatives went to great lengths to emphasise that the windfall tax announcement should be considered unprecedented during a period of extraordinarily high gains for oil companies. A 15-day review of this tax was also promised.
The decrease in worldwide prices may necessitate reconsidering this tax because the following review is expected later this week. The brokerage sees good potential for relief in one of the upcoming reviews this quarter if the price stays around current levels, even though one might not have anticipated the government to respond so quickly.
REQUEST FREE SAMPLE of Crude Oil Industry Report
The tax's presence for a prolonged period can hinder India's rank as a manufacturing and export-friendly regime.
It was stated that they anticipated a revision during the 15-day review by the government if current prices continue as promised. Every ease would be a great sign for Oil India and ONGC and respite for reliance industries Ltd.
While the state-owned Oil and Natural Gas Corporation (ONGC) was expected to suffer from the windfall tax on domestic crude oil production, Reliance, which had recently increased fuel exports to meet demand in Europe and elsewhere, could see its refining margins reduced by up to USD 12 per barrel as a result of the export duties.
CLSA said that the likelihood of a windfall tax review was higher than anticipated and noted that recent days have witnessed a sizable decline in crude prices and spread for essential refined products due to growing concerns over oil demand as recession fears increase.
From its peak of USD 55–60 per barrel in June, the refining margin for diesel has practically been cut in half to USD 30 per barrel. ATF margins dropped from USD 50–55 per barrel to USD25–30. Additionally, margins on gasoline have decreased from USD 30-35 per barrel last month to USD 10-15.
The price of Brent crude has also decreased during the previous two to three weeks by USD 5 to USD 20 per barrel, to roughly USD 100 per barrel.
The firm stated that the rapid and severe decline in crude and product spreads considerably limits any super-normal benefits for refiners and crude oil producers and maybe challenges the necessity to continue the windfall tax imposed approximately two weeks ago.
Post-windfall tax suggests realisations well below their 15-year norms, despite the current Brent oil and ATF spreads still being over their averages.