Steel Prices in Europe is Expected to Witness a Price Hike in the Range of 5-8 percent as Manufacturers Curtailed Production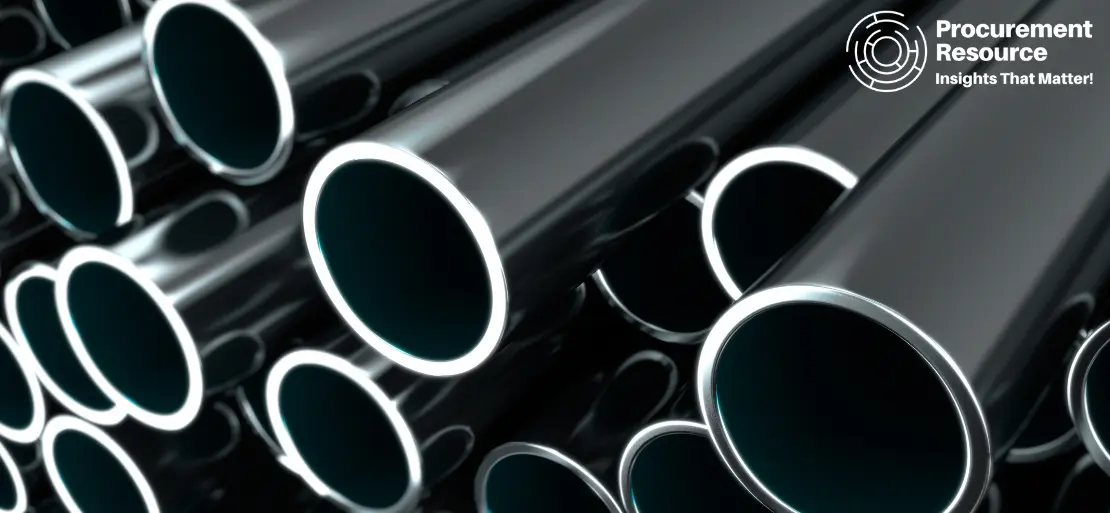 Steel prices in Europe will witness a hike in the cost valuations of about 5-8 percent as manufacturers curtailed their production.
The prices of the hot rolled coil declined due to the low demand of steel manufacturing industries in Northern Europe. According to market experts, the main reason behind it was uncertain economic outlooks and higher costs.
In October, the prices for rolled coil are estimated to be USD 795 per metric tonne in Northern Europe. This shows a decline of about 6 percent from the USD 845 tonnes which were offered in early august.
Request Access For Regular Price Update of Steel
The imports from Taiwan and South Korea currently are USD 660 per metric tonne and in late June, imports from Asia were USD 745 Metric tonnes. The energy prices are high predominantly due to ongoing Russian gas supply concerns.
The Manufacturing of steel is hindered by European Energy Crises
As per Trading Economics, Dutch TFF gas was at USD 213.72 per kilowatt hour on September 02. But in the last week of September, the number dropped by USD 337.71 per kilowatt hour with a drop of 36.7 percent.
Earlier this year, Russia limited its supply of gas to Germany and many other European countries. Russia originates about 40 percent of Europe's gas supply. The major disruptions in the manufacturing of steel are weak demand and higher prices. The steel prices witnessed a mixed trend during the quarter two of 2022 in the European markets.
On the other hand, due to the rising transportation costs and raw materials, the steel plate costs valuations hyped up in the month of April and May.
Meanwhile, because of unfavorable exchange rates and material storage the raw material prices inflation accelerated further. This drop is because of Europe's slow economy, inflation, and rising commodity prices are denting consumption across the continent.
After the Russia-Ukraine war, the disruption was caused in the exports of steel. Meanwhile, the output continued to decrease on a heavy scale amid to fall in exports and shortages of raw materials. The reduced consumption from mills led to decreased prices of steel rebar and hence it was settled at about USD 1223/MT. Mills were forced to have a shutdown because of the deterioration, challenging logistics, and unprofitable export sales in the steel market across the globe.
Read More About Steel Production Cost Reports - REQUEST FREE SAMPLE COPY IN PDF
As per procurement resource, as producers reduced their output, steel prices in Europe will see an increase in cost assessments of roughly 5-8 percent. Due to the weak demand from Northern European, steel production and hot rolled coil prices have fallen.
On the other hand, the prices of steel plates skyrocketed in April and May because of rising transportation and raw material expenses. Meanwhile, the inflation of raw material prices intensified further because of adverse exchange rates and material storage.
Europe's sluggish economy, inflation, and rising commodity costs are denting the steel industry. The disturbance was caused by the Russia-Ukraine war.