Sunflower Oil Prices Continued A Declining Trend In Europe, And Rotterdam FOB Spot Prices Are Assessed At USD 1220-1250 Per Tonne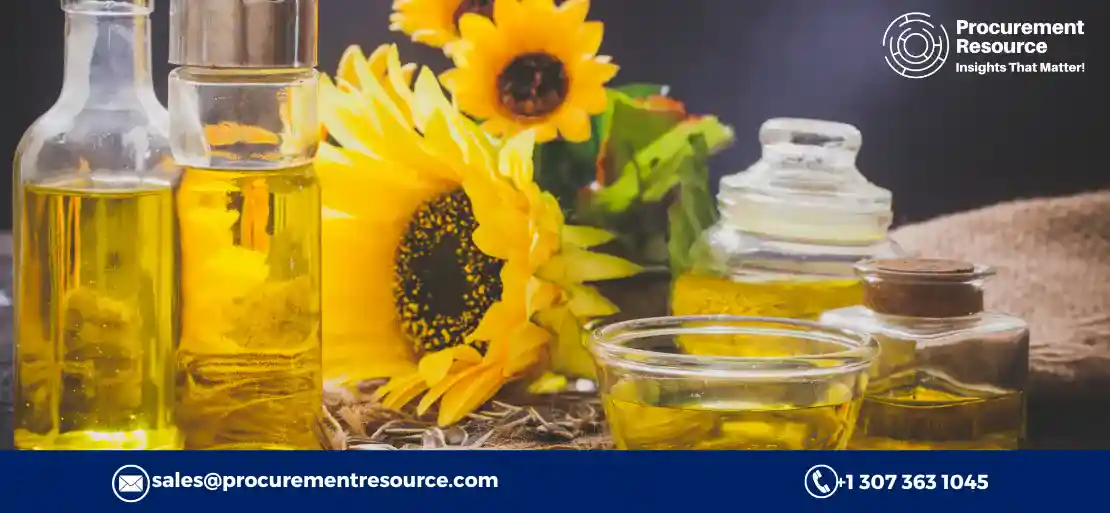 Prices of Sunflower Oil Drop to Levels Last Witnessed in 2021

The benchmark price for sunflower oil FOB Northwest Europe (6 ports/terminals in North West Europe) Rotterdam was estimated at around USD 1,254.50/mt on 8 December, the lowest it's been since 20 July 2021. This decline was triggered by key consumers, like India, preferring purchases of way less expensive palm oil over sunflower oil, thus resulting in a significant slump in demand for the commodity.
According to a trader's comment, sunflower oil lacks the demand same as rapeseed oil. Several players were struck by panic as the war in Ukraine by Russia began and bought substantial sunflower oil volumes for around a year or more. The problem at hand regarding the sunflower oil market is that these buyers must utilise the material before thinking about purchasing more sunflower oil or any other commodity. Also, supply doesn't seem to be as bad as it was expected by some, even with the ongoing Russia/Ukraine war.
Request Access For Regular Price Update of Sunflower Oil
In spite of the problems within Ukraine and sluggish crushing rates year-on-year, different countries, like Romania, Bulgaria and France, have boosted their crush rates by circa 10%. The increase in crush rate was because of large sunflower seed stocks, paired with the purchasing of Ukrainian sunflower seeds. This means that there is sufficient supply present in Europe to service the food and fuel sectors. Therefore, prices could feel pressure if European crushers want to avoid purchasing more volumes of sunflower seed in December, as per the market players.
According to a sunflower oil bottler across the EU, stocks are very high, and it is not very likely to expect fresh buying to arrive from there for a few months. This might mean that the usual EU demand is not there to pull down the levels of stock. If there is already plenty of supply available in the EU, it is irrelevant how much Ukraine or Russia has or not. It is still being determined where demand will come from until prices dip further or the costs of palm oil rise.
New Record Highs for EU Sunflower Seed Imports

The EU-27's imports of sunflower seed during the 2022-23 marketing year (July-June) as of now have exceeded all yearly import volumes since 2003-04, as the bloc steps up its crush activity amidst a strong domestic vegetable oil price and partly substituted its crop's poor harvest.
According to data by the provisional European Commission, the combined receipts of sunflower seeds of the EU from July 1-Dcember 4 reached 1.32mn t, substantially up from the 197,000t imported during the same time last year. This suggests that volumes of imports are far beyond the total annual receipts of the bloc for all years except the marketing years 2002-03 and 2003-04. The imports of the EU by far this year also marked a new high for the period between July-December.
Ukraine helped boost the receipts supplying 1.15mn t so far this season, accounting for 87.1pc of the total imports. This was up sharply from the 10,300t supplied from the origin during the same time last year.
Meanwhile, imports from other suppliers in the EU-Serbia, Moldova, and China were intact on the year in absolute terms.
Read More About Sunflower Oil Production Cost Reports - REQUEST FREE SAMPLE COPY IN PDF
The majority of supply from Ukraine was received by Romania and Bulgaria, which have used imported produce to recompense for year-on-year losses in their output for domestic sunflower seed and to pivot to third countries.
According to Procurement Resource, the article states that the prices of sunflower oil dropped to low levels, which were last witnessed in 2021. The drop was driven by key consumers like India choosing to buy palm oil which is cheaper than sunflower oil. However, the imports of sunflower oil witnessed new record highs in the EU.