Ultratech Unveils a Rs 965-Crore Capital Expenditure Plan to Reform and Double Birla White's Manufacturing Capacity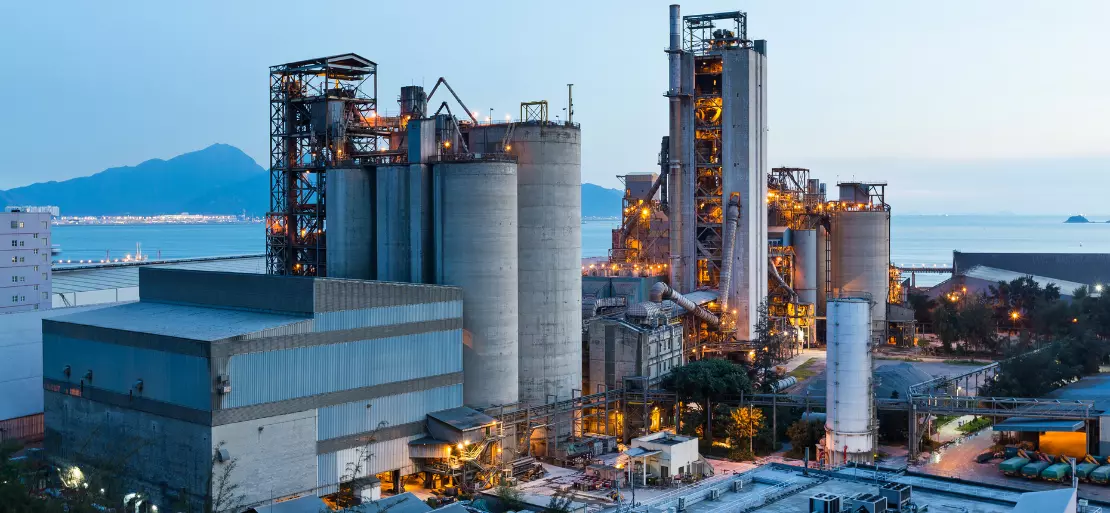 At its meeting on Monday, the company's board of directors authorised a capital expenditure of INR 965 crore for progressive modernisation and capacity expansion at Birla White. UltraTech Cement, one of the world's largest cement companies, revealed a Rs 965 crore capital expenditure (CAPEX) strategy on Monday to modernise its plant and nearly increase the manufacturing capacity of its white cement brand Birla White. UltraTech Cement announced in a post-earnings statement that the Aditya Birla Group firm wants to raise Birla White's capacity from 6.5 lakh tonnes per year (LTPA) to 12.53 LTPA.
The business stated that the increased capacity would be operational gradually. Additionally, Birla White's capacity increase will help the company enhance its burgeoning white cement industry, decreasing its reliance on high-cost imports. Moreover, UltraTech began operations at its bulk terminal in Kalamboli, Navi Mumbai, during the quarter. This is the company's seventh bulk terminal. The company stated that with a capacity of 1.2 MTPA (million tonnes per year) cement and the massive infrastructure development projects in and around Mumbai, the bulk terminal would reinforce the firm to grow bulk cement sales further.
Cement will be delivered to this port in bulk scrapes from the company's different producing facilities. It was stated that the increased use of rail transportation would effectively reduce freight costs. This is another step in the company's efforts to reduce carbon emissions and promote long-term growth.
The business commissioned Line-II of the Bara Grinding Unit in Uttar Pradesh, with a cement production capacity of 2 MTPA. Furthermore, through this development, the business has commissioned a 3.2 MTPA new cement capacity for the financial year 2021-22, as anticipated, bringing its total cement manufacturing capacity in India to 114.55 MTPA. Except for China, UltraTech Cement is the world's third-largest cement manufacturer. It is the only enterprise outside China with a cement manufacturing capacity of more than 100 MTPA in a single country. UltraTech Cement's consolidated revenue from operations was INR 44,725.80 crore in 2020-21.
About UltraTech
The Aditya Birla Group's cement flagship firm is UltraTech Cement Limited. UltraTech is India's largest maker of grey cement, ready mix concrete (RMC), and white cement, with a market capitalisation of USD 5.9 billion. Except for China, it is the world's third-largest cement manufacturer. UltraTech is the only cement firm in the world (outside of China) with a cement manufacturing capacity of more than 100 MTPA in a single country. The company's operations are spread across the UAE, Bahrain, Sri Lanka, and India.
UltraTech has a total capacity of 119.95 million tonnes of grey cement per annum (MTPA). It operates 22 integrated manufacturing units, 27 grinding units, one clinkerisation unit, and seven bulk packaging terminals. In addition, it has a network of over one lakh channel partners across the country, giving it a market stake of more than 80 percent. UltraTech's white cement is marketed under the Birla White brand. With an existing capacity of 1.5 MTPA, it has one White Cement unit and one Wall Care putty unit. UltraTech is India's largest concrete maker, with 130 Ready Mix Concrete (RMC) units in 50 locations. It also offers a variety of speciality concretes to cater to the demands of discriminating consumers.