The United States Saw a Sharp Rise in Its Exports of Non-Fat Dry Milk/Skim Milk Powder, Cheese, and Lactose in November 2021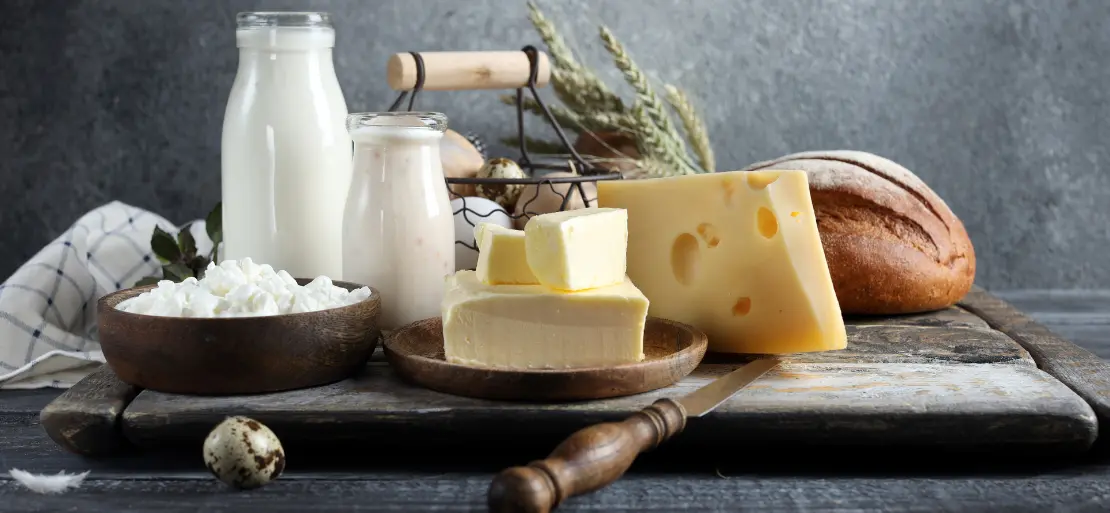 Dairy exports from the United States increased sharply in November, rising 19 percent in volume and an astounding 32 percent in value compared to the same month in 2020. Nonfat dry milk/skim milk powder (NFDM/SMP) and cheese led the way with 25 percent and 40 percent growth rates, respectively.
The volume of U.S. dairy exports (milk solids equivalent) increased by 12 percent in the first 11 months of 2021, surpassing the annual record set in 2020. Furthermore, the value of the U.S. dairy exports in November was 18 percent higher than the same period the previous year, reaching USD 7.14 billion.
The United States witnessed robust October NFDM/SMP shipments followed by weaker Novembers for the past three years. This year, the trend has shifted. After shipping 66,862 MT in October, only the second month in 2021 that the U.S. volume did not exceed 70,000 MT, the U.S. NFDM/SMP exports soared to 76,422 MT in November, quickly setting a monthly record.
Gains were broad-based, with Southeast Asia leading the way. Shipments from the United States to Southeast Asia increased 37 percent yearly, led by significant increases to Vietnam and the Philippines. The backlogged product finally reaching buyers is likely to have contributed to regional volumes in November, but Southeast Asia's percentage gain was also aided by a weak November 2020. As a result, the U.S. shipped only 19,611 MT to Southeast Asia in November 2020, the lowest monthly total of the year.
In addition to Southeast Asia, U.S. suppliers increased significantly in most major markets outside of Southeast Asia, including South America, Mexico, Central America, and China. The Central American total was driven by an exponential increase in exports to Honduras. In contrast, a 45 percent increase to Colombia (presumably in anticipation of January's quota opening) boosted South American volumes.
The U.S. NFDM/SMP shipments to Yemen increased from 25 MT in November 2020 to 1,325 MT in 2021, mirroring the increase to Honduras. In November, both countries made a rare appearance as top-10 NFDM/SMP destinations in the United States. Global NFDM/SMP demand is still high. In the coming months, readers should keep an eye on whether the United States' price advantage over the EU and New Zealand, which has shrunk significantly since September, will impact U.S. execution as it moves into the new year.
Indeed, as economies recovered in 2021, tourism resumed, and consumers returned to restaurants regularly, the United States saw growth in various cheese types. Nevertheless, once folks dig deeper into the subject, we discover that cheddar export markets, particularly, continue to increase. In recent times, cheddar production has been primarily aimed at the domestic market, with exports enhancing by less than 3 percent per year since 2015.
The significant proportion of that ramp-up can be related to Japan's improved purchases of cheddar for further processing. With what is undoubtedly the largest and most competitive cheese shipping market, the U.S. competitors failed to have enough product for Japanese buyers. The U.S. prices were much more in line with global benchmarks, allowing the U.S. to gain market share.
Cheddar appears to be a good bet for the new year. Even though new COVID-19 outbreaks, international cheese demand appears flexible, the U.S. prices remain reasonable, and regardless of domestic milk supply constraints, cheddar cheese plants continue to operate at total capacity. All these factors should support further growth in cheese exports in 2022.