USD 56 million Investment done by Beneo for the 50 percent Output Volume Increase at a Rice Starch Facility in Belgium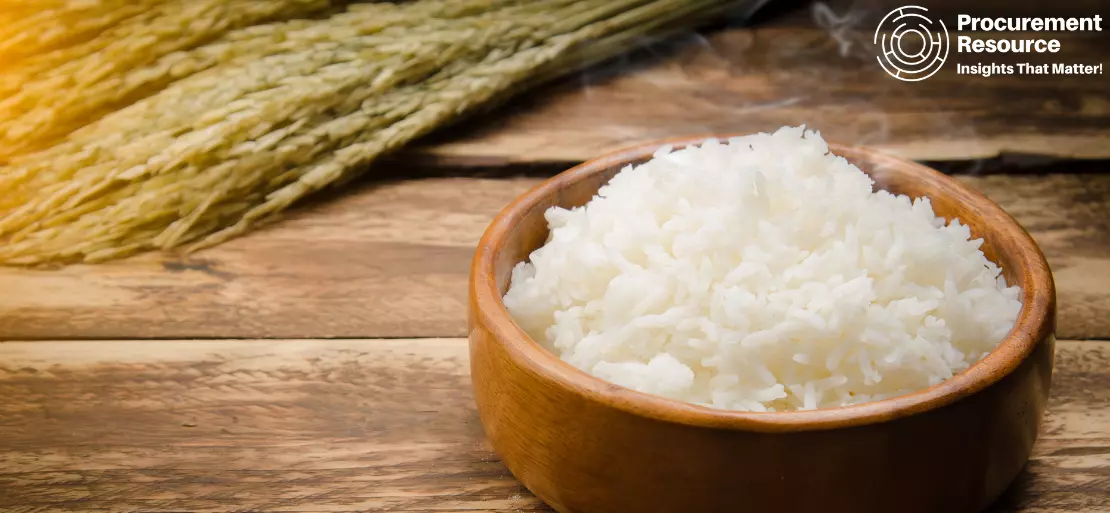 Beneo, a functional ingredients manufacturer, has announced a 50 percent increase in production capacity at its facility in Wijgmaal, Belgium, to meet growing consumer demand for rice starches. By March 2022, a two-stage expansion project of EURO 50 million (USD 56.4 million) will have improved capacity. The manufacturer uses rice starch's colour-preserving properties, which corresponds to better coating performance for confectionery producers by replacing titanium dioxide with a cleaner label constituent.
Check Real-Time Price Now: Titanium Dioxide Price
Roland Vanhoegaerden, Operations Managing Director Speciality Rice Ingredients at Beneo stated that the essence of the ingredients industry is more about long-term thinking and economic endurance. With demand for rice starch coming from both natural and organic growth and new projects and uses, they firmly believe in the value of this investment. The clean label movement, in which food makers move away from chemical ingredients and replace them with natural alternatives like rice starch, is one of the main reasons for their trust.
Production Cost Report: Titanium Dioxide Production
Beneo predicts that in applications such as coated confectionery, the rising demand for natural and clean label products would accelerate in current vital markets, such as Europe and the Americas. According to the supplier, rice is a well-known and recognised commodity, with 61 percent of customers globally considering rice starch to be natural, making it an excellent component for the development of goods that adhere to the rising trend for cleaner and clearer branding.
Different stages for generating rice starch comprises of rice washing, soaking, milling, sieving, separation, dewatering, and drying. Beneo's investment will expand the number of manufacturing lines at the Wijgmaal facility from two to three. This investment will begin at the end of the manufacturing process for current lines in the first phase. Adding a third dryer and dewatering line allows the organisation to decrease bottlenecks further and increase productivity. It emphasises that the second growth phase will focus on the front-end of the production process, from soaking to separating starch from proteins in the valorisation stage.
Due to its small particle size, rice starch may cover all the micropores on the surface of coatings. This "smoothing effect" is exceptionally useful for candy producers throughout the manufacturing process since it assures a stable outcome with no cracking or splintering of the edges. Rice starch also provides for the long-term maintenance of a bright white tint.
Titanium dioxide, which is used to fix minute imperfections in coatings, has been prohibited for food items in France starting January 1. Other European Union markets are expected to follow the country's lead in banning the chemical. Vanhoegaerden says that some significant firms are already looking at rice starch, and they will soon have a much greater capacity to meet this expanding demand. As per the technical testing conducted by Beneo's Technology Center, clean label rice starch is demonstrated to be helpful in a range of different uses, including baked goods and items that must withstand harsh processing conditions, such as sauces and dressings and pet food.
According to the executive, the demand for healthier and cleaner labelling has remained constant throughout the COVID-19 pandemic. In the previous month, FoodIngredientsFirst spoke with Andreas Herber, a member of Beneo's Executive Board, about the company's efforts during this difficult time. As a result of the COVID-19 pandemic, nearly three-quarters of customers globally aim to eat and drink better.
Beneo has been investing in simplifying environmental stability factors at its Wijgmaal site in recent years. Due to a significant recent investment in its docking station, the firm can now take two barges instead of one at its factory. As a result, two-thirds of rice raw material now arrives by barge, with the remaining one-third arriving by truck. Vanhoegaerden adds that the impact is on financial savings and the environment due to decreased carbon emissions and less traffic. The facility is situated in the heart of a city and expanding barge usage would help them lower traffic and noise levels in the region.
Beneo has added two organic chicory root fibre and rice starch solutions to its chicory root fibre and rice starch component range, among other recent business advances. The recent additions, Remyline O AX DR, an organic wax-like rice starch, and Orafti Organic, an organic chicory root fibre, boost the company's position in the naturality area, as customers seek organic ingredients. In March, the supplier notified that it would invest more than EURO 50 million (USD 56 million) in a considerable expansion of its chicory root fibre production facility in Chile by 2022. As consumer interest in digestive health continues to expand, demand for chicory root fibres, inulin, and oligofructose has increased.