Yes Securities Advises Buying Hindustan Copper with a Target Price of INR 155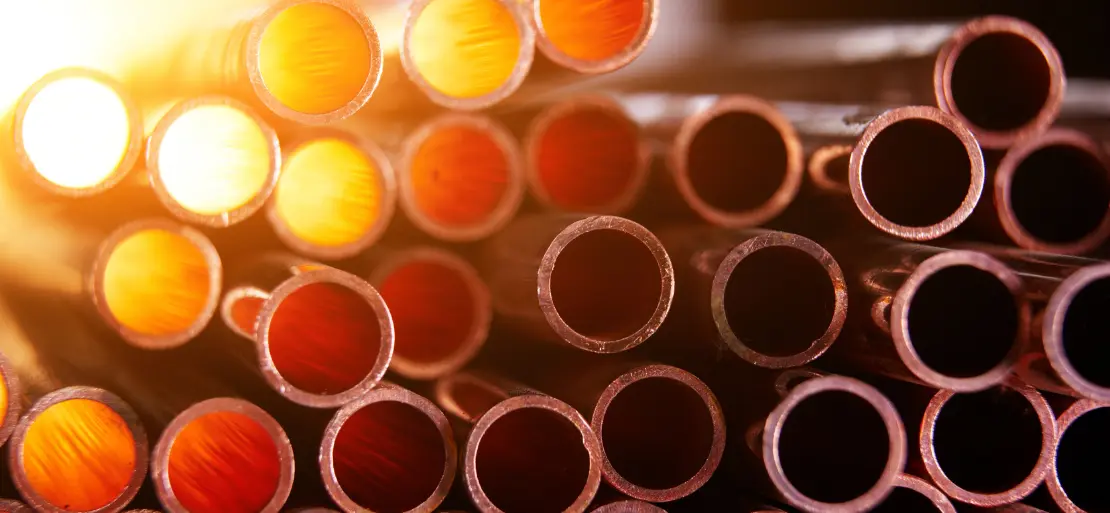 According to the weekly timeframe chart, Hindustan Copper Ltd.'s metal stock has had a big upside rebound in recent weeks. The stock price has already surpassed the down-sloping trend line around INR 130-132 levels. As a result, a sustained rise above this region might have a significant short-term positive impact. Rising swing lows in the previous 2-3 months indicate the possibility of a robust upward breakout in the stock price shortly. During the stock price upward breakthrough, volume began to increase. The weekly 14-period RSI indicates a favourable trend.
Hindustan Copper Ltd., established in 1967, is a Mid Cap business in the Metals - Non-Ferrous sector with a market capitalisation of INR 13755.92 crore. The company got a buy call from Yes Securities with a target price of INR 155. Hindustan Copper's current market price is INR 142.2. The time limit given by the analyst is Intra Day, it is when Hindustan Copper Ltd.'s price will be able to reach the set objective. Metals, Others, Other Operating Revenue, Scrap, Anode Slime, and Sale of Services are Hindustan Copper Ltd.'s primary products/revenue segments for the fiscal year ending 31-Mar-2021.
The firm reported a Total Consolidated Income of INR 476.55 crore for the quarter ended September 30, 2021, up 70.97 percent from the previous quarter's Total Income of INR 278.73 crore and up 57.80 percent from the same period last year's Total Income of INR 302.00 crore. In the recent quarter, the company generated a net profit after tax of INR 67.53 crore.
Over the last few months, the stock has been going up, forming a succession of increasing tops and bottoms. The emergence assures a movement in range to the upside of many bullish candles closing above the level of 140. Maintaining a price over 140 is likely to open the door to greater upside possibilities to 155. As of December 31, 2021, promoters owned 66.14 percent of the firm, FIIs 0.26 percent, and DIIs 16.81 percent.
The Ministry of Mines, Government of India, has administrative supervision over Hindustan Copper Limited (HCL), a public sector initiative founded on November 9, 1967. It is the sole vertically integrated copper producer since it produces copper from mines for beneficiation, smelting, refining, and casting refined copper metal into downstream saleable goods.
Copper concentrate, copper cathodes, copper wire bar, continuous cast copper rod, and by-products such as anode slime (including gold, silver, and other metals), copper sulphate, and sulphuric acid are all produced and sold by the company. Currently, the firm concentrates on mining and beneficiation operations, with copper concentrate as the primary product. The company achieved a net profit (PAT) of INR 109.98 crore in the fiscal year 2020-21, against a sales turnover of INR 1760.84 crore (excluding GST) HCL operates mines and factories in five operational units, one each in Rajasthan, Madhya Pradesh, Jharkhand, Maharashtra, and Gujarat, as shown below:
Malanjkhand Copper Project (MCP) at Malanjkhand, Madhya Pradesh
Khetri Copper Complex (KCC) at Khetrinagar, Rajasthan
Indian Copper Complex (ICC) at Ghatsila, Jharkhand
Taloja Copper Project (TCP) at Taloja, Maharashtra
Gujarat Copper Project (GCP) at Jhagadia, Gujarat