Citronellol Production Cost Reports
Citronellol (C10H20O) or dihydrogeraniol is an unsaturated liquid alcohol that has a roselike smell. It is found in two optically active forms in several essential oils (like rose oil) and is primarily employed in perfumery and soaps. It is a natural acyclic monoterpenoid; where oct-6-ene is replaced by a hydroxy group at position 1 and methyl groups at 3 and 7 positions.
It serves as a plant metabolite. It is found in citronella oils, Cymbopogon nardus, rose oils, and pelargonium geraniums. It appears to be colourless, somewhat water-soluble, fully soluble in alcohol, miscible with flavour oils and perfume, and soluble in Propylene glycol but not in Glycerin.
Citronellol is employed in perfumes, insect repellents, and as a mite attractant. It is used as a raw material to produce rose oxide. Its main use is in perfume compositions; however, not just for rosy fragrance types but also as a fresh-floral main ingredient in several soap fragrances, household product fragrances, etc. It is a primary ingredient in low-cost Muguet types combined with Geraniol, Phenylethyl alcohol, etc., to form most rose variations.
Procurement Resource provides an in-depth cost analysis of Citronellol production. The report incorporates the manufacturing process with detailed process and material flow, capital investment, operating costs along with, financial expenses and depreciation charges. The study is based on the latest prices and other economic data available. We also offer additional analysis of the report with a detailed breakdown of all cost components (Capital Investment Details, Production Cost Details, Economics for Another Plant Location, and Dynamic Cost Model).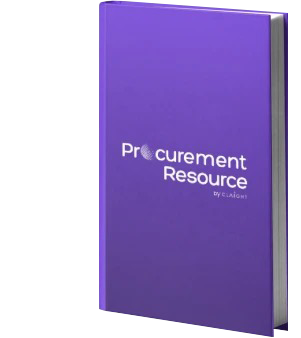 Citronellol Production Via Hydrogenation
The Study Offers a Detailed Cost Analysis of Citronellol Production Via Hydrogenation. In Addition, the Report Incorporates the Manufacturing Process With Detailed Process and Material Flow, Operating Costs Along With Financial Expenses and Depreciation Charges.
Details: Germany - based plant Q1 2023 From $ 1499.00 USD
Need more help?
We can tailor the report as per your unique requirements such as desired capacity, future expansion plans, product specifications, mode of financing, plant location, etc.
We can also provide a comparative cost analysis, multi-regional cost analysis, scenario-based cost modeling, uncertainty and sensitivity analysis, TCO analysis and LTFA (long-term financial analysis)
We can also provide a flexible, easy-to-use, dynamic excel-based cost-model/ dashboard where you can change the inputs to get different outputs
Speak to our highly skilled team of analysts for insights on the recent trends and innovations, industry best practices, key success and risk factors, product pricing, margins, return on investment, industry standards and regulations, etc.
Gain an unparalleled competitive advantage in your domain by understanding how to optimize your business operations and maximize profits
For further assistance, please connect with our analysts