Instant Noodles Production Cost Reports
Instant noodles are a noodle dish that are sold in a dried and precooked noodle form, with flavouring powder, and seasoning oil. The flavouring is generally in a separate packet. However, in the case of cup noodles, the flavouring is often found to be loose in the cup. Some of the instant noodle products are seal packed and are reheated for consuming straight from the packet or from the very container.
Dried noodle blocks are made to be cooked or soaked in boiling water before eating. The primary ingredients used in dried noodles are generally wheat flour, palm oil, and salt. Common ingredients in the flavouring powder are salt, monosodium glutamate, seasoning, and sugar. Flash frying cooked noodles initially created the dried noodle block, and this is still the primary process that is used in Asian countries, but air-dried noodle blocks are favoured mostly in western countries.
Instant noodles were first invented by Momofuku Ando of Nissin Foods in Japan. They were launched back in the year 1958, with the brand name of Chikin Ramen. After thirteen years, i.e., in the year 1971, Nissin introduced cup noodles as well. These were the first cup noodle product. Today these instant noodles are marketed globally under numerous brand names. Ramen, a Japanese noodle soup, is often used as a descriptor for instant noodle flavours by some Japanese instant noodle producers. Moreover, it has become synonymous in America for all kinds of instant noodle products.
Procurement Resource provides an in-depth cost analysis of Instant Noodles production. The report incorporates the manufacturing process with detailed process and material flow, capital investment, operating costs along with financial expenses and depreciation charges. The study is based on the latest prices and other economic data available. We also offer additional analysis of the report with detailed breakdown of all cost components (Capital Investment Details, Production Cost Details, Economics for another Plant Location, Dynamic Cost Model).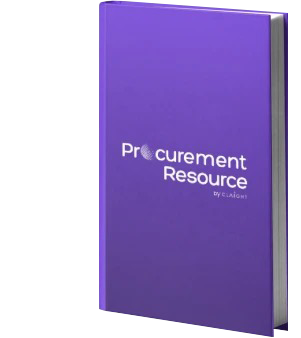 Instant Noodles Production from Dehydration
This report provides the cost structure of instant noodles from dehydration process. A dough is formed using flour, salt, palm oil. After giving proper time to dough to mature, it is rolled out and pressed evenly into spreads.
Details: Germany - based plant Q2 2022 From $ 2499.00 USD
Need more help?
We can tailor the report as per your unique requirements such as desired capacity, future expansion plans, product specifications, mode of financing, plant location, etc.
We can also provide a comparative cost analysis, multi-regional cost analysis, scenario-based cost modeling, uncertainty and sensitivity analysis, TCO analysis and LTFA (long-term financial analysis)
We can also provide a flexible, easy-to-use, dynamic excel-based cost-model/ dashboard where you can change the inputs to get different outputs
Speak to our highly skilled team of analysts for insights on the recent trends and innovations, industry best practices, key success and risk factors, product pricing, margins, return on investment, industry standards and regulations, etc.
Gain an unparalleled competitive advantage in your domain by understanding how to optimize your business operations and maximize profits
For further assistance, please connect with our analysts