Polyalphaolefin (PAO) Production Cost Reports
Polyalphaolefin (PAO) is by far the most significant synthetic base oil utilised in commercial and automotive lubricants. It is known as a synthetic hydrocarbon or SHC as it mimics the best hydrocarbon (branched) structure found in mineral oils. PAO is not composed of any ring structures, double bonds, sulphur, nitrogen components, or waxy hydrocarbons. The absence of these structures or materials results in an extremely non-polar base oil, having a high viscosity index of approximately 130, superior low-temperature flow, good oxidation stability, excellent pour-point characteristics, and compatibility with mineral oils, paints, and seals commonly found in lube oil systems.
Since they have a controlled structure, PAOs do not hold lighter and more volatile hydrocarbons. This reduces their volatility, creates less hydrocarbon tailpipe emissions, and raises the flashpoint. PAOs are utilised in areas such as automotive fluids or hydraulic gear and bearing oils. It is used in the items that are often utilised in extremely cold climates or hot applications. They are also utilised for base fluids in some wide temperature range greases.
Procurement Resource provides an in-depth cost analysis of Polyalphaolefin (PAO) production. The report incorporates the manufacturing process with detailed process and material flow, capital investment, operating costs along with financial expenses and depreciation charges. The study is based on the latest prices and other economic data available. We also offer additional analysis of the report with detailed breakdown of all cost components (Capital Investment Details, Production Cost Details, Economics for another Plant Location, Dynamic Cost Model).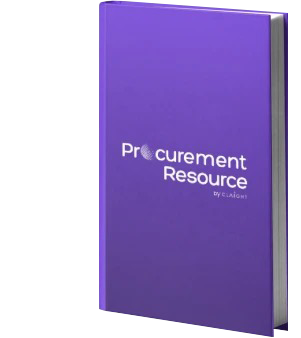 PAO Production from polymerization
This report provides the cost structure of PAO production by the polymerization process. The process involves the polymerization of alpha olefin to get polyalphaolefin.
Details: Germany - based plant Q2 2022 From $ 1499.00 USD
Need more help?
We can tailor the report as per your unique requirements such as desired capacity, future expansion plans, product specifications, mode of financing, plant location, etc.
We can also provide a comparative cost analysis, multi-regional cost analysis, scenario-based cost modeling, uncertainty and sensitivity analysis, TCO analysis and LTFA (long-term financial analysis)
We can also provide a flexible, easy-to-use, dynamic excel-based cost-model/ dashboard where you can change the inputs to get different outputs
Speak to our highly skilled team of analysts for insights on the recent trends and innovations, industry best practices, key success and risk factors, product pricing, margins, return on investment, industry standards and regulations, etc.
Gain an unparalleled competitive advantage in your domain by understanding how to optimize your business operations and maximize profits
For further assistance, please connect with our analysts