Styrene Acrylonitrile Resin Production Cost Reports
Styrene acrylonitrile resin or SAN resin is a copolymer plastic. It consists of styrene and acrylonitrile. It is most commonly used in place of polystyrene owing to its greater thermal resistance. The relative composition of SAN resin is generally between 70 and 80% by weight styrene and 20 to 30% acrylonitrile. Larger acrylonitrile content boosts mechanical properties and chemical resistance, but it also adds a yellow tint to the normally transparent plastic.
SAN resin is pretty alike in use to polystyrene. Like polystyrene itself, SAN resin is optically transparent as well as brittle in mechanical behaviour. When polybutadiene is copolymerised with it, it results in a much tougher material. The acrylonitrile composed within the material boosts the viscosity. Embedded glass fibres of SAN resin lead to a product with high stiffness that can be used for winding bobbins in the electrical engineering industry.
SAN resin is used across a broad range of industries like the food, medical, construction, electrical engineering and sanitary engineering industries. It can be used in food containers, water bottles, kitchenware, computer products, packaging material, battery cases, and plastic optical fibres.
Procurement Resource provides an in-depth cost analysis of Styrene Acrylonitrile Resin production. The report incorporates the manufacturing process with detailed process and material flow, capital investment, operating costs along with financial expenses and depreciation charges. The study is based on the latest prices and other economic data available. We also offer additional analysis of the report with detailed breakdown of all cost components (Capital Investment Details, Production Cost Details, Economics for another Plant Location, Dynamic Cost Model).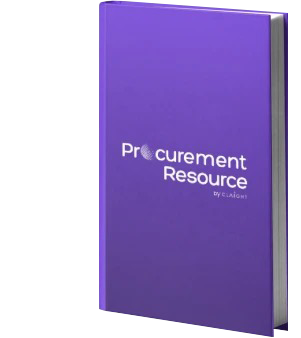 Need more help?
We can tailor the report as per your unique requirements such as desired capacity, future expansion plans, product specifications, mode of financing, plant location, etc.
We can also provide a comparative cost analysis, multi-regional cost analysis, scenario-based cost modeling, uncertainty and sensitivity analysis, TCO analysis and LTFA (long-term financial analysis)
We can also provide a flexible, easy-to-use, dynamic excel-based cost-model/ dashboard where you can change the inputs to get different outputs
Speak to our highly skilled team of analysts for insights on the recent trends and innovations, industry best practices, key success and risk factors, product pricing, margins, return on investment, industry standards and regulations, etc.
Gain an unparalleled competitive advantage in your domain by understanding how to optimize your business operations and maximize profits
For further assistance, please connect with our analysts