Regional Price Overview
Get the latest insights on price movement and trends analysis of Methyl Salicylate in different regions across the world (Asia, Europe, North America, Latin America, and the Middle East & Africa).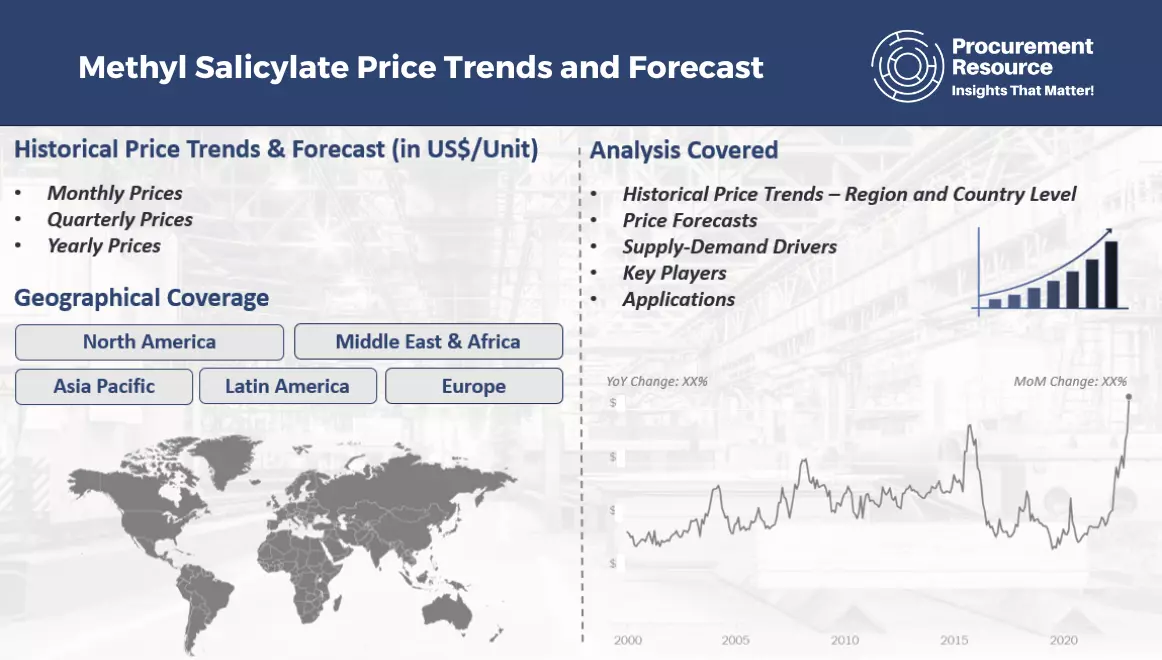 Methyl Salicylate Price Trends for the First Half of 2023
Methyl Salicylate is a chemical compound extensively used in food, pharma, chemical, and hygiene sectors. So, the downstream demands from these industries influence the market trendss for Methyl Salicylate substantially. Methyl Salicylate is produced using methanol and salicylic acid, so the price trendss of these feedstock chemicals also determine the Methyl Salicylate price trendss.
In the discussed period, the Methyl Salicylate market experienced mixed price trendss as the market started strong at the beginning of H1 2023 because of fresh demands from the consuming sectors. But gradually, by the middle of Q2, the prices moved southward as the inventories had leveled up by that time.
Analyst Insight
According to Procurement Resource, given the fluctuating supply–demand dynamics, the Methyl Salicylate prices are expected to oscillate in a similar manner.
Procurement Resource provides latest prices of Methyl Salicylate. Each price database is tied to a user-friendly graphing tool dating back to 2014, which provides a range of functionalities: configuration of price series over user defined time period; comparison of product movements across countries; customisation of price currencies and unit; extraction of price data as excel files to be used offline.