The Criticality of Automation in Procurement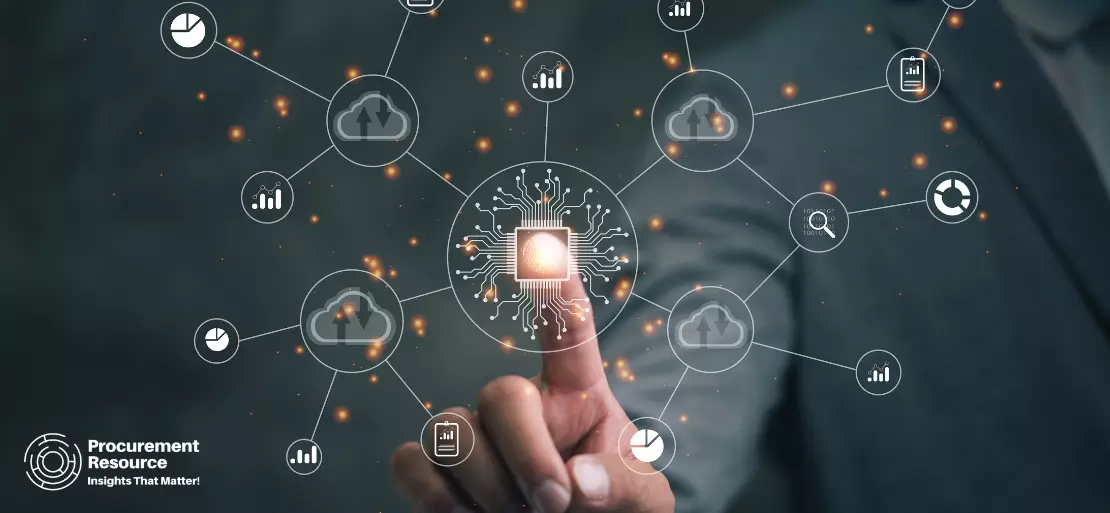 With digital pangs and techno-strides gaining momentum nowadays, procurement has not only become facile but has also hastened and refined with maximum efficiency and less vulnerability to committing errors. The procurement sector can bank upon automation and technology for most of the part, be it vendor management, competitor analysis, market analysis, and whatnot.
Procurement is one of the most pivotal nails responsible for the growth and development of a business. It bases the entire spectrum of purchase, selling, trade, and transaction on itself. However, it could be quite strenuous for a business to handle all aspects of procurement on its own manually. With shedloads of data and a gazillion steps and processes to look after, manual manoeuvring becomes even more tedious (if not impossible). That's when automation and technology come to the rescue.
Businesses can leverage automation for the repetitive and time-consuming processes that, at times, unnecessarily squander efficacy. Hence, aligning the repetitions with technology can help save time too to better focus on the strategy part.
Procurement Processes that Can Harness Automation:
Technology can manage processes involved in procurement significantly, so knowing about the processes and how lucid they can be through automation is crucial. The hassles of collecting, managing, and analyzing data can be widely mitigated with a proper software. Automation can be a massive relief in the following steps of procurement.
Managing Vendors Efficiently: Automation is a giant aid when it comes to organizing the list of vendors that are the best for the required criteria of a commodity or asset. It helps collate the available vendors and presents various substantial details needed in the selection process.
Analyzing and Selecting Vendors: Once the list is handy and all the probable vendors have been collated, the next most crucial step that can be substantiated by automation is the culling round. Here, the vendors have to be shortlisted based on the prices, reviews, TAT, ETA of the product, transport, etc. Hence, shortlisting of vendors is vastly aided by automation.
Quick Purchase Requisition: This step involves various documentation in relation to sending the estimated bill and the approval to the finance or admin department. Automation can cut superfluous steps to quicken the process of the purchase requisition.
Helping in Contract Negotiation: The part where the contract is negotiated is not under the direct scope of automation aid. However, with data, trends, and market updates, the purchaser or procurement department has a substantial chord to hit while negotiating with the vendors. For instance, having a lack of knowledge of the ongoing price trends, it might be difficult for the purchaser to bring down the supplier's quoted price to a unanimous decision. Therefore, automation provides the purchaser with an option of 'opting out by providing a database of better alternatives.
Hassle-Free Purchase Order: Purchase orders can take quite a lot of time if done manually. Automation can streamline the process by extirpating the manual connotations and discrepancies that come along with it.
Monitoring and Tracking Orders: Tracking orders can unarguably be one of automation and technology's most common and prominent advantages. With a better update and awareness of the order's whereabouts and knowhows, the purchaser can be relieved of tottering uncertainty.
Legal Proceedings and Administration of Contracts: Legal contracts have no room for errors. Errors and anomalies could problematically mar the entire sense and deals of contracts, which has a vast probability of occurrence in the manual way of drafting. Automation can help in organizing vital pieces of information.
Error-Free Invoice Generation: Finally, error-free invoice generation is an essential step in bringing down the time and hurdle of an effective procurement process. Invoice generation could be expedited with automation.
Automation is indisputably the best way to revitalize the slowed procurement process; however, knowing which software or third-party automation vendor to choose could be a deal. Hence, proper care has to be given while selecting the same. Moreover, procurement, for one, could be tedious to start with, as understanding and implementing the right approach could seem daunting.
That's where procurement experts like Procurement Resource help organizations to scale and sail through the fiercely competitive world today. Having helped a vast number of organizations in upping their procurement strategies and implementation, Procurement Resource is the best option to rely upon.
About Author:
Prakhar Panchbhaiya
Senior Content Writer at Procurement Resource
Prakhar Panchbhaiya is an accomplished content writer and market research analyst. With over 4 years of experience in content creation and market analysis encompassing many industries, including pharmaceuticals, nutraceuticals, biochemistry, healthcare, ed-tech, and Food & Agriculture, he has been creating quality content for multiple sectors. He is a Biochemistry major with sturdy backing in a PG diploma in digital marketing, helping in the exhaustive content creation based on extensive research and competitive marketing.