The 9 Most Recent Trends that will Influence Procurement in 2022 and Beyond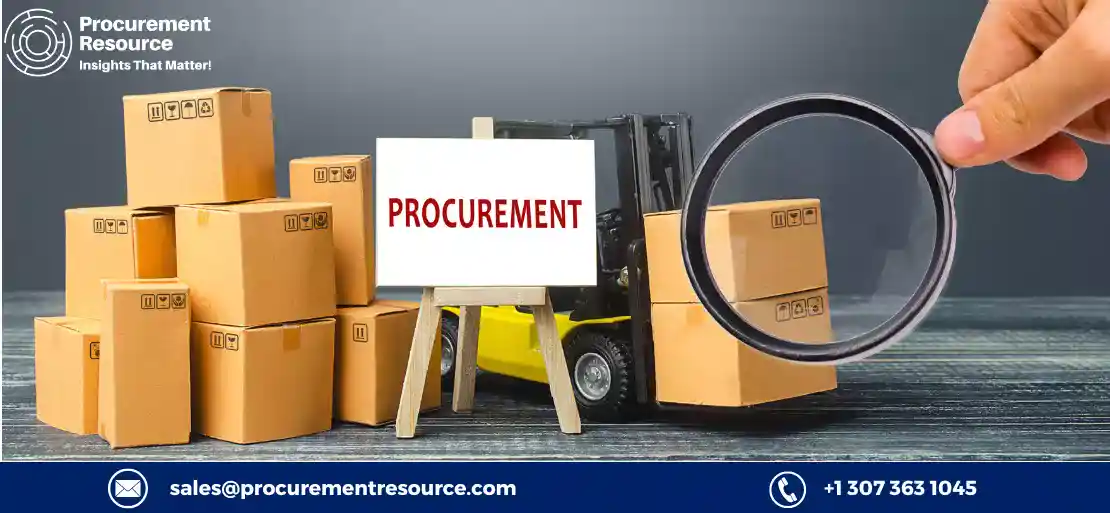 Building Resilience

Making supply networks more resilient is the first significant trend in procurement. Companies are better able to absorb shocks like delayed delivery and increased expenses when their supply chains are robust and resilient. For instance, a business can maintain manufacturing even if the main supplier isn't available by keeping backup suppliers on call. Things like securing prices for volatile prices aid in creating predictability and provide clients with more assurance about the costs of finished goods.
In a continuously shifting operational environment, procurement managers have the unique problem of coming up with creative solutions to buttressstrengthen their supply chains.
Greater Strategic Involvement in Procurement

Another procurement trend demonstrates that businesses are eschewing the idea that the procurement department is an auxiliary one, the success of which should only be measured using the price metre. Instead, they understand that having a strong department in charge of purchasing might provide them an edge over rivals. For example, a business that manages disruptions efficiently is able to provide clients with items year-round at set prices. At the strategic planning meetings of businesses, procurement managers will have a seat at the table and serve as advisors.
Increasing Dependence on Automation

As procurement teams grow more strategic, it is anticipated that they would turn to automation solutions to save time on monotonous chores.
In particular, robotic process automation can speed up work while removing human mistakes. To avoid having to create papers from scratch again, businesses use templates for the documents they frequently create. The standardising contract language also helps to eliminate vague or potentially dangerous elements in lengthy agreements.
The development of Al models for predictive analytics has also been pioneered by the procurement industry. One of the main causes of this is the accessibility of data in the procurement industry.
Low Code Programs

Small organisations may create automation solutions using low-code solutions that might otherwise cost thousands of dollars to create from scratch. Zero- and low-code SaaS platforms enable businesses to easily develop, test, and deploy apps, and since the pricing is frequently dependent on usage volume, scaling is made easier for small firms. Low-code solutions can be used by procurement teams to automate sourcing and purchasing procedure.
Vendor Maintenance

When suppliers are tasked with supplying crucial production inputs, how firms see them is crucial. Finding ways to develop strategic relationships with vendors and, when possible, enhancing their capability should be the focus of vendor management. By identifying these opportunities, businesses can also lessen the likelihood of conflict with their vendors. For instance, when suppliers are confident that investing in quality improvement and standardisation will ensure continued success, they will do so.
ESG discussions

The movement toward more ethical sourcing and governance reporting has not slowed down despite the pandemic. According to the most recent trends, businesses with large procurement budgets will still be required by their clients to exert influence on suppliers to encourage more sustainable operations.The economic development of communities where firms operate, environmental protection, and the social welfare of employees, independent of jurisdiction, are some major topics of concern. Because of how closely businesses are scrutinised, ESG cannot be disregarded.
Risk Control Will Become Even More Vital

A reflexive response to supply chain emergencies will always cost more than careful planning. The epidemic made it clear that businesses needed to conduct thorough risk analyses and make the required changes to limit risk. A thorough analysis is likely to identify hazards that the company may not have been aware of, such as unpredictable logistics and an overreliance on a small number of suppliers.
Companies increasingly understand that risk assessment should be a continuous process due to the current business environment's changing character.
Spending Management

Through the use of e-procurement software, which is an improvement over spreadsheets, businesses now have the chance to gain visibility into their procurement costs. They are able to keep an eye on purchasing patterns across many categories in this way. Maverick spending, which is an issue in circumstances where people are not specifically responsible for decisions, will be reduced by visibility into spending patterns and decisions. Companies will wind up significantly reducing their procurement budgets by implementing software with defined workflows.
Management of talent

Companies will leverage contingent workforces to balance out their labour needs while they try to strengthen the resilience of their internal systems. Employing temporary staff allows businesses to increase flexibility without incurring excessive costs. When recruiting unskilled people, this will be the case, but it may also be stated of competent workers who join as independent contractors to provide extremely specialised expertise.
Procurement is not a one-key-fits-all magic spell. Different companies and industries need to work out a customized and tailor-made procurement thoroughfare in order to reach the desired destination. As much as it sounds easier, implementation could take a wild turnaround if the proper execution substantiated by the expertise and plan isn't better placed. That's when the industry leaders from Procurement Resource come to the fore to rescue organizations and business owners.
About Author:
Prakhar Panchbhaiya
Senior Content Writer at Procurement Resource
Prakhar Panchbhaiya is an accomplished content writer and market research analyst. With over 4 years of experience in content creation and market analysis encompassing many industries, including pharmaceuticals, nutraceuticals, biochemistry, healthcare, ed-tech, and Food & Agriculture, he has been creating quality content for multiple sectors. He is a Biochemistry major with sturdy backing in a PG diploma in digital marketing, helping in the exhaustive content creation based on extensive research and competitive marketing.