How Much Should Be Spent on Analytics and Procurement Intelligence Services and Why?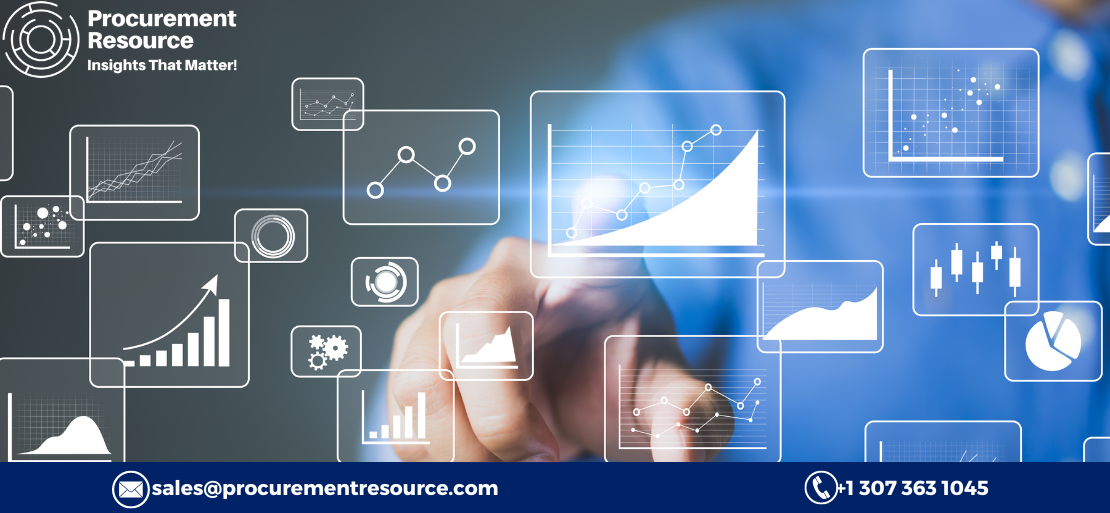 In order to better understand these questions, it is crucial to summarize and describe Procurement Market Intelligence & Analytics Services. It is also essential to recap the leading role of an ideal Procurement Organization's KPIs and a category manager.
Understanding Procurement Intelligence & Analytics

The method of attaining and collecting appropriate information from both primary and secondary sources by doing research is called Procurement Intelligence & Analytics. This compiled information paired with the data availed from many sources collected during the strategic sourcing process or by using procurement tools such as Spend Tool, Contract Management System is employed for backing findings during ongoing category management and strategic sourcing projects. In order to achieve the reduction in Total Cost of Ownership (TCO), this powerful insight can be of use on an ongoing basis.
The Function of KPIs & Category Managers in An Ideal Procurement Organization
Continued Cost Lowering
Increasing Spending Under Management
Sourcing Roadmap
Full Utilization of Tools
Improving CSR Goals
Preparing Smart Goals
Exploring LCCS Opportunities
Identifying Areas to Outsource
Why Is It Important for A Procurement Organization to Spend on Procurement Intelligence & Analytics?

As the previously mentioned broad areas have been defined, there is no need for further explaining why procurement organizations should expend on analytics services and procurement intelligence. A few of the bases are:
By gaining significant insights, category managers can quickly achieve their goal of reducing the total cost of ownership on a regular basis.
It is common for category managers to be overloaded, and in comparison, to their current role, the skill sets needed for research, as well as number crunching, are different.
As sales representatives are better qualified in terms of the relevant data and information, category managers are at a disadvantage.
What Is the Right Amount That Should Be Spent on Procurement Intelligence & Analytics by Procurement Organizations?

Before answering the question on how much the company expend on Procurement Intelligence and Analytics services, here are some perspective and relevant data points to ponder upon:
Taking into account a survey conducted in 2013 by Frost & Sullivan, companies, on average, expend around 1% of their revenue on Market Research. (For B2B type of companies, it was 1%, and for B2C kind of companies, it was 0.9%).
According to a study by Corporate Executive Board in 2008, out of the total marketing budget, 12% goes towards market research.
By looking at the facts mentioned above, it can be concluded that companies heavily invest in Market Research. For instance, a company with a net worth of 10 billion dollars is investing around USD 100 million per year. Hence, it goes without a question that the ROI far surpasses the amount spent on Market Research. On the basis of this research, procurement organizations ought to expend around 1% of their annual revenue on Procurement Intelligence and Analytics services.
Actually, these digits are far lower. Hence, category managers always stay at a disadvantage during their interactions with sales representatives for the categories they manage. On the other hand, when sales representatives encounter category managers, their counterparts are equipped and ready as they have invested so much. As a result, it is crucial to offer help to category managers so that they are at an equal level when dealing.
Another option is that category managers put together themselves prior to any meeting and carry out research on their own. This is not a practical solution taking into consideration that procurement team members are mostly overloaded, and the required skill sets are somewhat different in contrast to their roles.
The money for market research that procurement organizations save by not employing a proper analytics service provider & procurement business intelligence might cost more than shooting a shot in the dark with managing categories, renewing contracts, executing strategic sourcing projects, or preparing escalation mechanisms.
The factual data type and research, paired with strong number-crunching abilities, play a vital role in successfully implementing any strategic sourcing process and ongoing category management. Taking the example of corrugated boxes, it is a difficult question to answer among the many indexes for kraft liner board; which one is neutral or suitable? When the index is selected, the following step determines the proper conversion mechanism or escalation. These parameters are fundamental, and their impact can be significant based on absolute dollar value.
There are Several Other Factors on Which the Amount to Be Spent on Procurement Data Analytics and Procurement Market Intelligence Services Relies Upon. These are:
Industry Type
Size
Number Of Unique Categories and Categories Responsible For 80% Of the Spend
The Number of Current Suppliers Etc.
Therefore, there is no fixed rule, and the number might vary on the basis of the factors listed above.
About Author:
Prakhar Panchbhaiya
Senior Content Writer at Procurement Resource
Prakhar Panchbhaiya is an accomplished content writer and market research analyst. With over 4 years of experience in content creation and market analysis encompassing many industries, including pharmaceuticals, nutraceuticals, biochemistry, healthcare, ed-tech, and Food & Agriculture, he has been creating quality content for multiple sectors. He is a Biochemistry major with sturdy backing in a PG diploma in digital marketing, helping in the exhaustive content creation based on extensive research and competitive marketing.