The Future of Ethanol Blending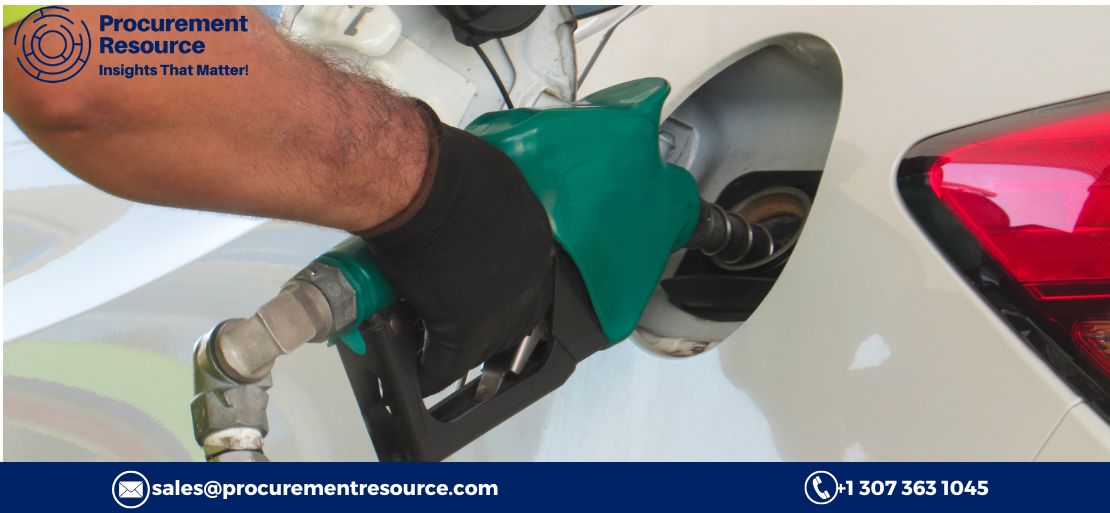 This Blog is written on the basis of "Understanding ethanol blending", where the future of ethanol blending and related challenges in India are covered.
The energy demand in our country is surging owing to a plethora of factors, such as the growing population, ballooning economy, evolving lifestyles, improvising urbanisation, and rising spending power. In that case, it becomes cardinal to have umpteen options to meet the energy deficit. Hence, options such as Ethanol blending is on the rise.
Currently, fossil fuels provide a primary impetus to effectuate the energy deficit to a significant level of approximately 98 per cent. Moreover, biofuels contribute to the remaining proportion of energy synthesis.
Request Access For Regular Price Update of Ethanol
However, keeping in mind the alternate options to align with energy production, Ethanol Blended Petrol is anticipated and aimed to contribute at least 20 per cent of the biofuel generation by 2025. Especially when it comes to developing economies, it becomes even more prominent to have a base of low-carbon objectives signifying sustainable development.
The ethanol-based fuels would not only proliferate the cause of low carbon emanations but would also structure a noteworthy thoroughfare for less represented enterprises and peasants. Blockading environmental menace is obviously a major frame of the ethanol blended petrol.
Understanding Ethanol Blending
Ethanol is an agricultural by-product primarily derived from processing sugar from sugarcane as well as other sources, including maize or rice husk.
Ethanol Blending is when Ethanol is mixed with petrol to burn less fossil fuel while running vehicles.
At present, Ethanol accounts for 10% of the petrol used in vehicles.
India's original target was to increase this ratio by 2030 to 20%, but the target date was revised to 2025 when the ethanol roadmap was released by NITI Aayog in 2021.
The Magnitude of Ethanol Blending in India
India chose to administer the blending of ethanol in petrol to extenuate carbon content in vehicular discharge.
Between 2020-21, the net import of petroleum in India was 185 million tons. The majority of the petroleum is allocated for use in vehicles, and thus, a successful 20% ethanol blending programme can help the country in saving 4 billion dollars every year.
The ethanol content (renewable) will expectedly lead to a net reduction in carbon dioxide emissions, carbon monoxide (CO) and hydrocarbons (HC).
Ethanol, by itself, burns more completely and is cleaner compared to the petrol it is blended into.
By employing Ethanol blending, India's share of oil imports can be significantly reduced, for which India expends a substantial amount of precious foreign exchange.
Approximately a 5% blending (105 crore litres) can replace about 1.8 million barrels of crude oil.
The higher the amount of ethanol produced using farm residue, the better will be for farmers' income as well as for reducing air pollution by lowering the amount of stubble burned.
Challenges Linked to Ethanol Blending

There are certain challenges associated with the ethanol blending process encompassing storage, production, operation, logistical and supply chain dynamics, among others.
Shift Towards Sugarcane Production
To reach a 20% blend rate, out of the existing net sown area, approximately one-tenth will be reserved for sugarcane production.
Such land requirements will likely have a negative impact on other crops and will potentially raise food prices.
The signs implying that more amount of sugarcane is being grown are already there, and the Government of India boosted the production of corn in May 2022 at the India Maize Summit.
Storage Constraint
The required Annual capacity of bio-refineries is set to be 300-400 million litres, which is still insufficient for meeting the 5% petrol-ethanol blending requirement.
Storage will be a significant problem; in case the E10 supply has to continue together with the E20 supply, storage will likely be separate, which in turn increases costs.
E10 fuel is a mixture of 90 % petrol and 10% ethanol.
E20 fuel is a mixture of 80 % petrol and 20 % ethanol.
Food Insecurity

Sugar and cane production that is used in the petrol tank cannot be used in animal fodder, on the dinner plate, stored in warehouses, or exported.

It might not be easy for India to maintain an export market for grains, strengthen domestic food supply systems, and divert grain to ethanol at the same time at the expected rate in the future and this is a problem that mandates continued monitoring.

The flux of Ethanol Movement Within States: Due to the non-implementation of the amended provisions of the Industries (Development & Regulation) Act chalked in 1951, by all the States, there are limitations on the inter-state movement of ethanol.

Due to the unavailability of feedstock or industries, Ethanol blending has yet to be implemented in North-East states. To develop ethanol Blended fuels and vehicles on a pan-Indian scale, addressing this concern is a must.

No Decrease in Nitrous Oxide Emission: As ethanol burns more fully than petrol, it evades emissions like carbon monoxide. But the number of nitrous oxides remains unchanged, which is among the significant environmental pollutants.
A Planned Move to Easy Execution of EB Petrol
Assuring Uniform Availability of Ethanol Blends: To empower a pan-Indian roll-out, ethanol must be supplied from surplus to deficit states according to requirements in order to secure uniform availability of ethanol blends throughout the country.
Facilitating Advanced Biofuels: The ethanol production technology using non-food feedstock is known as "Advanced Biofuels" that also includes promoting second generation (2G) in order to tap this abundantly available resource.
The second generation (2G) ethanol is produced using wheat straw, rice straw, corn cobs, and other materials.
Supply Enrichment: Introducing ethanol production Schemes that use different feedstocks and encouragement to expand bio-refineries and their capacities. To better implement, it is essential to optimise engines for higher ethanol blends while ensuring durability test mechanisms.
Single Window for Clearances: It is vital to formulate a system for single window clearances in order to accord speedy approvals for the latest expansion projects for ethanol production.
Establishing a Floor Price for Ethanol: To offer predictability and encourage funding by entrepreneurs for expanding and opening new ethanol capacities, the government can set a floor price of ethanol that is applicable for some years with an escalation clause present for purchase by oil marketing companies. In order to attract investors to Northeast India, special efforts are needed.
An Equation of Food Security and Ethanol Blending: The biofuel policy in India specifies that fuel requirements cannot compete with food requirements, and only excess food crops can be employed for the production of fuel. Then, it will be an excellent alternative to produce ethanol from crop residue.
Bio-based fuels and burgeoning ethanol blending techniques can be a party to a significant chunk of environmental protection strides and sustainable success. However, the primary problem still lurks behind in the form of proper procurement and supply chain strategies, which can be rectified with expertise.
Read More About Ethanol Production Cost Reports - REQUEST FREE SAMPLE COPY IN PDF
Several organisations look forward to emboldening their foothold in the domain of ethanol production. Keeping the current tidal dynamism in mind, the ethanol production and dealership sector is projected to soar prominently.
Hence, the endeavours to get the best option in the market becomes super-easy with the right direction and help from the industry experts of Procurement Resource. It has always ensured stable and phenomenal insights to innumerable organisations.
About Author:
Prakhar Panchbhaiya
Senior Content Writer at Procurement Resource
Prakhar Panchbhaiya is an accomplished content writer and market research analyst. With over 4 years of experience in content creation and market analysis encompassing many industries, including pharmaceuticals, nutraceuticals, biochemistry, healthcare, ed-tech, and Food & Agriculture, he has been creating quality content for multiple sectors. He is a Biochemistry major with sturdy backing in a PG diploma in digital marketing, helping in the exhaustive content creation based on extensive research and competitive marketing.