Green Ammonia as Fuel of the Future - Its Production, and Supply Chain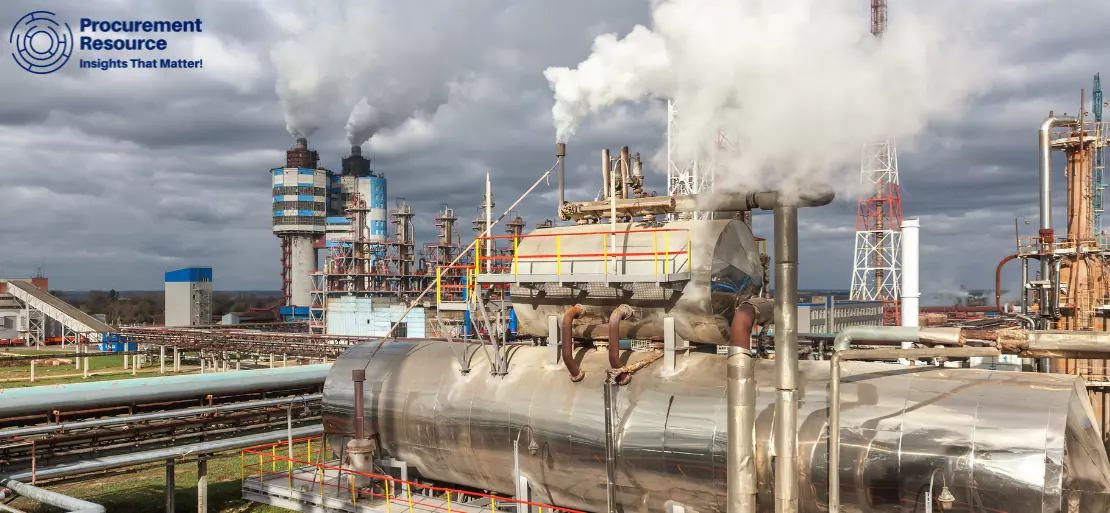 It is established that the maritime industry accounts for large amounts of fuel oil consumption and as a result, emits substantial amounts of CO2 gases every year-at present approximately 3 percent of the total carbon emissions worldwide. Corresponding with the Paris Agreement's goal for climate change mitigation a target has been set to cut the maritime sector's emissions by 50 percent (from the 2008 baseline) by 2050 by the International Maritime Organization (IMO).
Due to the following targets in place, the use of ammonia as a substitute fuel has gained popularity. As a matter of fact, the first ammonia-fuel-ready ship in the world, named Kriti Future, has recently been made and supplied to its owner. The primary benefit of ammonia's use as fuel is that as it is a carbon-free molecule, it's burning within the internal combustion engine will not generate any carbon emissions.
In addition, ammonia can be produced by the use of renewable energy sources including solar, biomass, and wind consequently making it a carbon-neutral fuel. In order to fulfil the target, set by the IMO, approximately 25 to 50 percent of the present-day marine fuel consumption will have to be substituted by ammonia. This target requires an increase of 150 million tonnes of additional ammonia production.
Around 1500 terawatt hours of renewable energy is required to fulfil this demand. Therefore, in the approaching years, ammonia production will presumably be a Haber-Bosch-based process plant that takes nitrogen using an air separation plant and hydrogen supplied from a water electrolysis plant, a total of which combined will be powered electrically with the use of renewables.
Request Access For Regular Price Update of Ammonia
Taking into consideration the increased importance and interest in the production of "green" ammonia, it is prevalent that the production of green hydrogen used in making ammonia is still expensive. Additionally, storing and shipping make it even more costly.
The total cost can be decreased by boosting green hydrogen production for which several countries opt for different paths. E.g., in China, the use of fuel cell vehicles (FCVs) can decarbonize transportation and drive the hydrogen economy. China is the global leader in ammonia production, contributing 40 percent of the total production capacity and consuming approximately 45 percent of hydrogen domestically. But it also faces limitations like the high cost of FCVs and the requirement of infrastructure. Europe is set to ramp up the production of green ammonia capacity to 1 million tonnes annually beginning in 2020.
Read More About Ammonia Production Cost Reports - REQUEST FREE SAMPLE COPY IN PDF
It is essential to assess the techno-economic situation of green ammonia production in order to find inexpensive and sustainable strategies to smoothly transition into the future green ammonia industry. The concentration of a green supply chain (the idea of incorporating green approaches within the supply chain functions to improve environmental and social benefits) is crucial as energy systems are basically a supply chain made of technologies, fuels, infrastructures etc., and it also supports the exploration of methods that allow the evolution of future sustainable energy systems.
About Author:
Prakhar Panchbhaiya
Senior Content Writer at Procurement Resource
Prakhar Panchbhaiya is an accomplished content writer and market research analyst. With over 4 years of experience in content creation and market analysis encompassing many industries, including pharmaceuticals, nutraceuticals, biochemistry, healthcare, ed-tech, and Food & Agriculture, he has been creating quality content for multiple sectors. He is a Biochemistry major with sturdy backing in a PG diploma in digital marketing, helping in the exhaustive content creation based on extensive research and competitive marketing.