Sustainable and Effective Procurement Strategies in Healthcare Industry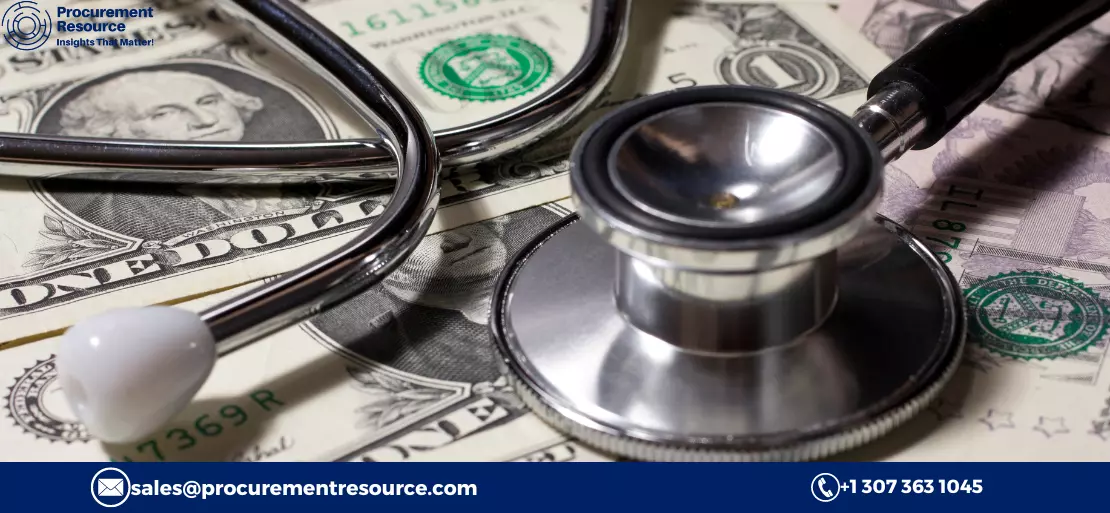 Healthcare procurement includes purchasing supplies, products, equipment, and other such services, along with commissioning the construction of health facilities.
The process successfully enables the medical sales cycle to navigate with considerably less friction. The method also specifies if the product is promoted by a sales representative or if it exists as extra stock.
The process is mainly synonymous with strategic resourcing or supply chain. In the process, the sales representatives play a crucial role as they are required to sell the product effectively and operate so that the product's demand increases.
Sustainability and Efficiency are Becoming the Top Priorities for Procurement in Healthcare as the Healthcare Sector Shifts from Cost-Driven to Value-Based Goals.
Healthcare procurement comprises sourcing and buying equipment, supplies, products, and services that help in the overall functioning of an industry. Through the COVID-19 pandemic and even after, the supply chain went through many disruptions, significantly impacting the healthcare provisions at a crucial time for the sector.
The survival of supply chains includes the primary components, risk management and resilience, so the healthcare procurement strategies had to undergo changes in order to meet the supplier and consumer needs.
The procurement's concentration on reducing costs in the healthcare sector had to shift as the exceptional demand for cleaning supplies, vaccines, personal protective equipment (PPE), and test kits grew. Rather, the production and supply of vital healthcare products had to be about waste reduction, increasing efficiency, as well as positioning with global healthcare needs.
It can be noticed how companies like essity and Walgreens Boots Alliance (WBA) in the healthcare sector have redesigned their procurement strategies during recent years to serve their customers better.
Demand for Responsible Global Sourcing in Healthcare Procurement

People worldwide became more health conscious after the global pandemic. This translated to the fact that apart from the development of E-commerce and the supply chain's digital transformation, the healthcare sector had to maintain profitability and also enhance its offering of customer value.
Health company essity has more than 46,000 employees and sales in over 150 countries. In recent years, the company has taken measures to supply a service that is sustainable and responsible to its customers. For essity maintaining efficiency and end-user satisfaction are the ultimate priorities and the company also showcased its commitment to keeping a sustainable supply chain. Taking the example of this is the company's Global Supplier Standard (GSS), which ensures high standards for innovative, safe, top-quality, and sustainable products.
As essity's health products comprise mostly renewable wood fibre, it's crucial that the company procures it from the highest quality, certified suppliers. The focus on responsible procurement further adds to the total demand for a conscientious and reliable healthcare supply chain.
In spite of the fact that the pandemic revealed systemic weaknesses in the healthcare supply chain, the growing focus towards sustainable and responsible sourcing and purchasing strategies implies that buyers, along with suppliers, will now have an altogether more satisfactory experience of the procurement integrated enterprise environment.
The Shift from Cost-Driven Procurement to Value-Based Procurement

Among such healthcare providers, WBA is another one that pushes sustainable and responsible procurement as a top priority.
Companies such as WBA are striving to minimise their impact on the environment by locally manufacturing goods, as the focus on localisation grows as one of the vital aspects of sustainable procurement. This indicates that healthcare products are allocated and utilised in areas where there is use for them instead of being imported (and most probably wasted) across the world.
The accessibility to local suppliers that are reliable also gives consumers better product quality and procurement security which makes it more likely for stakeholders to invest in developing local healthcare products and services.
All this is a part of the new procurement type in healthcare, which was termed 'Value Based Procurement' (VBP) by the UK-based NHS Supply Chain in 2019. VBP eliminates wasted time (including the waiting time for medical appointments) as well as products promising improved patient experience and operational productivity. This emphasis on minimising waste also helps lower the environmental impact of procurement in healthcare.
This approach is value-based and gives a valuable external review that supports the clinical operations team's challenge to existing procurement processes and practices. Good programme governance needs to be ensured so that all relevant stakeholders sign up and commit to what is being attempted, as per Special Advisor at Guy's and St Thomas' NHS Foundation Trust, Martin Shaw.
With this, emerges the need for experts and industry leaders from Procurement Resource to lay a strong foundation to streamline the procurement strategies. From standardising goods to building better ties within consumers and suppliers, Procurement Resource is headed in the right direction to aid the development of a more sustainable, resilient, as well as ethical supply chain.
About Author:
Prakhar Panchbhaiya
Senior Content Writer at Procurement Resource
Prakhar Panchbhaiya is an accomplished content writer and market research analyst. With over 4 years of experience in content creation and market analysis encompassing many industries, including pharmaceuticals, nutraceuticals, biochemistry, healthcare, ed-tech, and Food & Agriculture, he has been creating quality content for multiple sectors. He is a Biochemistry major with sturdy backing in a PG diploma in digital marketing, helping in the exhaustive content creation based on extensive research and competitive marketing.