Importance of the Rose Oil in Cosmetics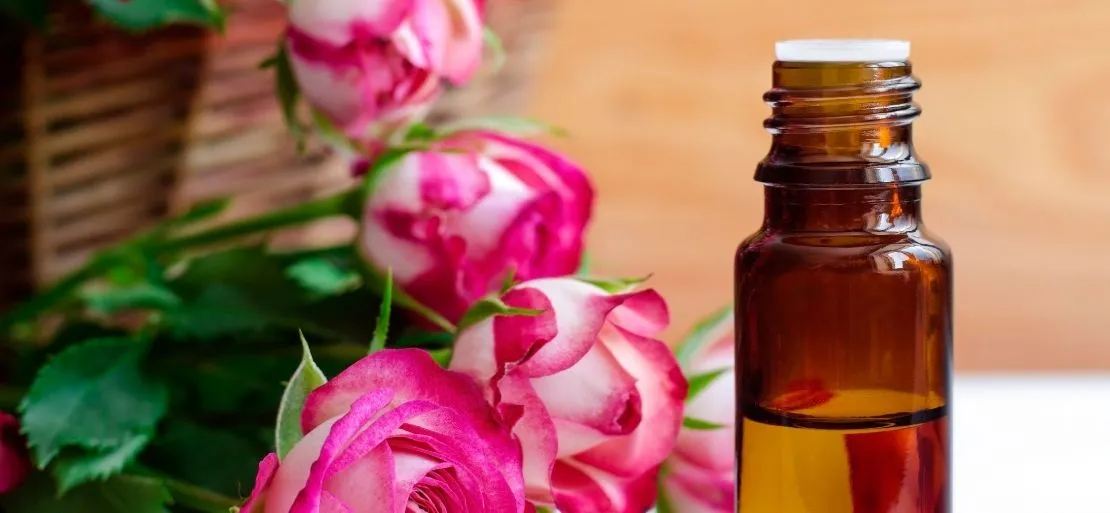 Rose oil is the by-product of steam distillation, solvent extraction, and supercritical carbon dioxide from the petals of several rose species. It finds extensive application in skincare, cosmetics, and perfumery despite its high price and the advent of chemical synthesis. The product is being used in cosmetics owing to its wide range of benefits such as stress reduction, antibacterial properties, anti-aging, acne-preventing, among others. In addition, owing to the various properties of the oil are gaining traction among consumers.
Rose: The Ingredient of the History of Beauty Products
Rose holds significance in the Greek and Roman culture as it is seen as an emblem of love and beauty and is associated with the Greek goddess Aphrodite and her Roman counterpart, Venus. The Romans acknowledged the medicinal properties of natural rose water and used it to heal over 30 different diseases. Rose petals, water, and rose extracts were used in beauty masks, eyeshadow, and rouge.
Also, powdered rose petals were used in deodorant or perfume, and burnt rose petals were used to impart a deeper hue to brows. Over time, the rose was utilised in various ways for cosmetics like rose balms, lotions, soaps, etc. The preference for rose extracts has not changed over time as it is still being widely used in cosmetics and skincare products. However, the product remains expensive due to its complex extraction process.
Drivers of the Rose Oil Industry:
The growing prevalence of chronic medical conditions such as arthritis, gout, asthma, irritable bowel syndrome (IBS), and gastroesophageal reflux disease (GERD) is fuelling market expansion. In addition, the introduction of herbal and organic products is gaining popularity among consumers, furthering the market's development. Furthermore, it aids in reducing skin redness and creates a more even complexion. It can also minimise and treat skin irritation, making it more appealing to customers. In addition, other factors such as rapid urbanisation, rising spending power, etc., are propelling the market growth.
Geographical Overview:
Bulgaria and Turkey are the most significant producers, with Turkey having a growth area of over 400 hectares. The primary growing areas include Isparta, Burdur, Bursa, Denizli, and Afyonkarahisar. The Bulgarian rose oil has distinctive qualities and various components (around 283). Furthermore, it is light yellow, has a greenish shade, and resembles the consistency of almond oil. It has a strong fragrance and sharp balsamic taste.
There are over 5000 types of rose in India, out of which a few can produce essential oils. Tamil Nadu is now India's leading flower grower. The country's biodiversity, along with a capable scientific force, makes it the most exemplary candidate for becoming a global leader in the fragrance industry in the future.
Product Application:
The oil has extensive application in the aromatherapy segment due to its various properties, such as relieving stress and relaxing the body and mind. In addition, the product's healing properties make it a popular ingredient choice in cosmetic products. As a result, other skincare products like lotions, moisturisers, toners, balms, among others, are promoting the oil's demand.
Market Insight:
The market has been divided into the cut and loose flowers based on flower type. Furthermore, the based sector is divided into retail and institutional, with the most significant market now held by unorganised retail.
About Author:
Prakhar Panchbhaiya
Senior Content Writer at Procurement Resource
Prakhar Panchbhaiya is an accomplished content writer and market research analyst. With over 4 years of experience in content creation and market analysis encompassing many industries, including pharmaceuticals, nutraceuticals, biochemistry, healthcare, ed-tech, and Food & Agriculture, he has been creating quality content for multiple sectors. He is a Biochemistry major with sturdy backing in a PG diploma in digital marketing, helping in the exhaustive content creation based on extensive research and competitive marketing.