Securing a Sustainable Lithium Supply Chain for Electric Vehicles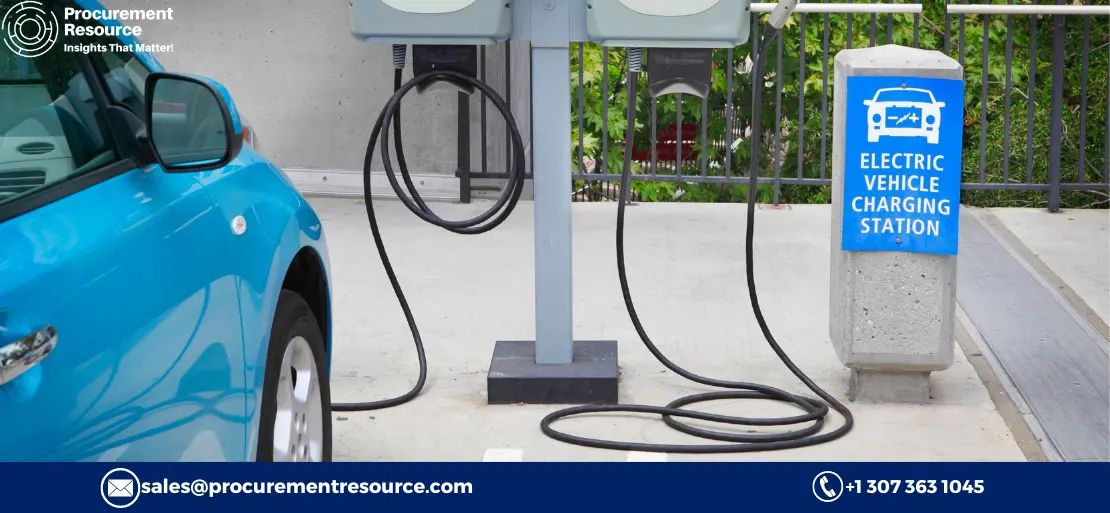 Metals and Minerals such as lithium are vital components in the modern era and find extensive use for powering devices like batteries and mobile phones as well as essential kitchen appliances in households in everyday life. Minerals are also the epicentre of the energy transition, as renewable technologies like solar panels, battery storage systems, and wind turbines depend on metals and minerals. Hence, the demand for some metals and minerals will likely grow five times by 2050.
Producing, extracting, and transporting minerals needs considerable land, water, and energy in the global supply chains. Minerals transit across the world and produce greenhouse gas (GHG) emissions; mining by itself causes around 4 to 7 percent of the total global emissions.
Assuring a steady mineral supply while reducing the carbon footprint that comes with their production and trade is essential for facilitating decarbonization as well as creating a future that is sustainable.
Decarbonization Of Lithium Supply Chains

The Climate-Smart Mining Initiative, which was recently launched by the World Bank along with the Climate Mineral Explorer (CME), which is an interactive digital platform, estimates the emissions of greenhouse gas (GHG) of vital minerals across supply chains, starting from their extraction to end-use.

Lithium-ion batteries are not just used in mobile phones but are actually the main focus of the transition to clean energy. Other materials, including graphite, can also be used in batteries and tellurium, which is vital for next-generation solar cells, are of importance. Still, lithium is primarily driving the battery storage market.
In the first phase, the CME concentrates on lithium mining, which is a silvery-white metal that is the primary raw material in the production of lithium-ion batteries in electric vehicles (EVs). According to estimations, 70 percent of new vehicles produced by 2040 will be EVs, propelling the demand for lithium. Whilst the countries holding lithium resources may benefit, they are liable to give assurance that the production being carried out is sustainable and responsible, corresponding to the goals of decarbonizing the transport sector as well as accelerating the clean energy transition.

While drawing a comparison with the global lithium supply chain routes for EVs (electric vehicles), the CME helps select the prospects to reduce GHG emissions and energy use.
The platform plans out all the phases in the lithium supply chain, starting from the extraction to processing battery manufacture and vehicle processing, as well as the final stage of reaching the end consumer market. It also calculates the quantity of carbon footprint generated.

The platform enables the users to test out various scenarios, like switching heat and electricity inputs from natural gas or coal to biofuels or low-carbon hydrogen, to evaluate the emissions saved.
For instance, a model can be studied, which begins with lithium extraction in Australia, and then gets transported to China for downstream production, comprising battery manufacturing, processing, and vehicle assembly-employing biofuels or low-carbon hydrogen as a heat energy source in order to process lithium and produce li-ion batteries along with the electricity mix in sync with the IEA's 2050 Sustainable Development Scenario, which could reduce carbon emissions by half.
It also emphasizes the policies and instruments that have been implemented by the government in order to decarbonize the supply chain of lithium as well as accelerate EV take-up.
The platform supports data transparency surrounded by the production of lithium while also comparing supply chain configurations along with their associated environmental footprint. Additional data regarding the footprint of lithium supply chains will help raise the industry's accountability and make it easy for stakeholders to cut down on emissions and boost sustainability.
As per the trends, it can be noted that the lithium industry is moving in a direction that is more sustainable.
The Co-founder and Founding Chairman of the International Lithium Association, Anand Sheth, stated that they believe the growing usage of renewable energy for powering the entire value chain, starting from mining to manufacturing EVs, is a crucial pivot for change that has just begun.
An instance of the gradual conversion of remote mine site's fuel-based power generators to wind and solar power is the right step in that direction. Another positive trend contributing to decarbonization is the early-stage technological innovations in the refining and processing segment. Lithium facilitates the growing shift towards energy storage solutions, and e-mobility and savings overpower the ones from mining or processing lithium.
The World Bank Climate Action Plan 202 - 2025 aligns with the latest CME platform, which helps decarbonize the transport sector and accelerate the transition towards clean energy.
The private sector, governments, and decision-makers are invited to use the platform and determine solutions that help sustainable mining, encouraging a better, prosperous, and greener future.
About Author:
Prakhar Panchbhaiya
Senior Content Writer at Procurement Resource
Prakhar Panchbhaiya is an accomplished content writer and market research analyst. With over 4 years of experience in content creation and market analysis encompassing many industries, including pharmaceuticals, nutraceuticals, biochemistry, healthcare, ed-tech, and Food & Agriculture, he has been creating quality content for multiple sectors. He is a Biochemistry major with sturdy backing in a PG diploma in digital marketing, helping in the exhaustive content creation based on extensive research and competitive marketing.