Four Tips to Protect Various Categories from the Looming Recession in 2023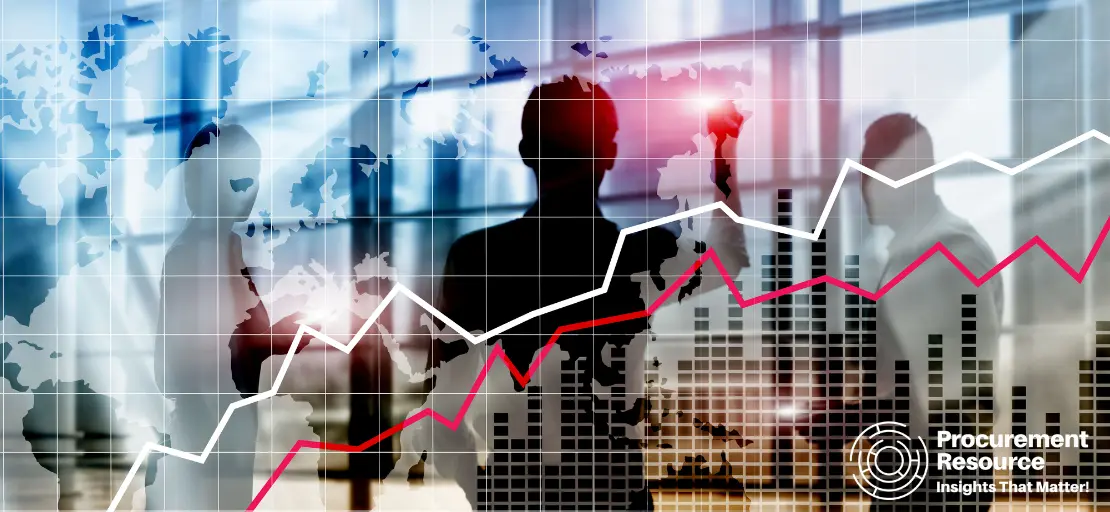 Disruptions in the supply chain are not threatening procurement pros, but inflation is. There is also a looming concern recession is approaching as well. Many companies feel the pressure of moving from one recession to the other with minimal to no time for recovery. With the rising costs of commodities and finished products, manufacturers are coming to terms with cutting down on supply security, along with reliable and punctual delivery. Enterprises must continue operations despite operational and financial uncertainty, which risks their ability to reach financial goals.
Procurement Tips for Leveraging to Manage Prices:

1) Taking a surgical strategy in order to determine the "justifiable increase" in existing deals rather than a broad-brush approach.
Procurement should be able to comprehend the competitiveness of their deals as a baseline; paying 80 percent of the rates is better than having a 20 percent stake for leveraging. The same approach is employed to wages paid to the staff by their service providers in this competitive skill market. However, all of these service areas and locations are not impacted equally. For example, the offshore rates have increased by 24 percent since 2017 for certain advanced digital skills, whereas the BPO rates have risen by just 4 percent during the same time.
While working with a supplier delivering Finance and IT work, rates must be evaluated by role. Setting benchmark rates will support the guarantee of a fact-based discussion between suppliers and buyers. Most of the large contracts hold benchmarking clauses where the two parties involved allow room for a third party to make adjustments in rate on the basis of market changes.
2) Assess where more is better useful than fewer
The primary method for leveraging volumes for cost savings is supplier consolidation. But, as it is a direct method used in the market, it might cause more damage than good. If the suppliers are set on pushing price increases along with encountering high attrition, it is the ideal time for a portfolio evaluation. For instance, specialised IT providers might be able to fulfil the unique talent requirements.
The same goes for delivery spots: despite the market being tight, in some popular countries like India, the recently emerging markets have more long-term availability of skilled talent. Apart from the benefits of costs from the competition, taking a creative route to distinguish the supply base can allow risk balancing as well as assurances in supply.
3) Opting for the best suitable approach to estimate and incorporate Cost of Living Adjustments (COLA)
These were the standard clauses in outsourcing contracts but were eliminated by many procurement teams during the last few years. This is not the ideal long-term approach and could affect service levels in recent economic times. To calculate COLA adjustments, there are some common approaches, and the most common methods are cap-and-collar or variable index-driven.
These terms assist in balancing risks between both parties while adjusting costs up and down with the market; this is vital as recessionary conditions are anticipated in some markets. Adding flexibility to contracts is a good strategy, as no one wants to be restrained by higher prices when the market turns. The indexes used can also help. Government CPI indexes are recommended over private HR consulting firm-issued anchors.
4) Using FX as an advantage since high inflation often comes from exchange rate depreciation
Given the case, rate fluctuations in foreign exchange can be used by Procurement to neutralise some impact of COLA. For example, India's most recent changes have suffered the after-effects of increased labour costs for offshore work. Category managers should focus on these critical indicators and revise their cost models regularly.
About Author:
Prakhar Panchbhaiya
Senior Content Writer at Procurement Resource
Prakhar Panchbhaiya is an accomplished content writer and market research analyst. With over 4 years of experience in content creation and market analysis encompassing many industries, including pharmaceuticals, nutraceuticals, biochemistry, healthcare, ed-tech, and Food & Agriculture, he has been creating quality content for multiple sectors. He is a Biochemistry major with sturdy backing in a PG diploma in digital marketing, helping in the exhaustive content creation based on extensive research and competitive marketing.